Exclusive Interview with Mr. Viineit Toshniiwal, Founder and CEO, Bizzo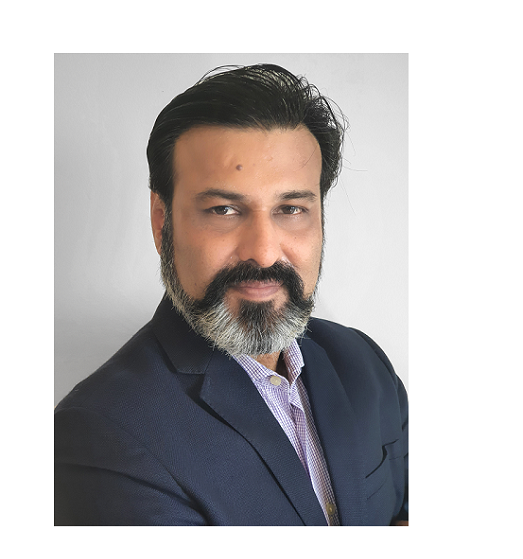 -Editorial Team SWS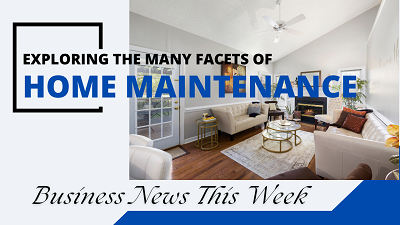 We at Shreyas WebMedia Solutions (SWS) thank Mr. Viineit Toshniiwal, Founder and CEO, Bizzo for the exclusive interview opportunity. Mr. Viineit Toshniiwal (VT) gains over 25 years of experience across the finance and tech sectors and is focused on leveraging his expertise to develop a global software-as-a-service (SaaS) company that has intrinsic long-term business value.
Let's know more about his success story and his vision.
SWS: Can you tell us about the company's founders and culture?
VT: Bizzo is a B2B enterprise that aims to empower small and medium service providers to build, scale and organise their businesses digitally. The company is founded by Viineit Toshniiwal, a visionary with over 25+ years of experience across the finance and tech sectors.
Prior to founding Bizzo, Viineit held a series of leadership positions across Asia. He was the Managing Director of Equirus Capital, a founding member of Gateway.in, Business Head for Greater China at Infosys and an Assistant Vice President – Global Treasury at Bank of America.
With Bizzo, Viineit is now working to leverage his wealth of experience to build a tech-forward business that has real intrinsic long-term value. Driven by his ambition to find the next big challenge, Viineit founded Bizzo in 2021 and within a short span of time, he has developed a dynamic team of like-minded individuals who are driven by their passion to help small and medium service providers to grow their businesses digitally. Viineit believes that digital technology has the power to transform the smallest of businesses in every corner of the country. And he has managed to infuse this vision of building for real India and its "bharatpreneurs" into his team.
Keeping in mind the current pandemic, Bizzo has a policy of flexible working hours and hybrid work culture so that the employees can work according to their comfort. Being, the organisation that want to digitize the ecosystem, Bizzo also wants to drive it digitally with data. The company is using the best SaaS tools to organize all the work digitally. The company follows a transparent work culture which enables an employee at an entry-level to can reach out to the Senior Management in case of any concerns. The company adheres to a strict no hierarchy policy so that each employee can contribute to the company. Additionally, Bizzo is among the few startups in India to have a dedicated ESOPs policy for almost all the employees which enables rewards for employees for asset creation.
SWS: How Bizzo will assist businesses in developing direct ties with their clients without the need for aggregators? 
VT: Service providers find it really difficult to create their own websites due to high cost, technology infrastructure and a need for tech know-how. Most of the SMBs lack this knowledge, and as a result depend on aggregatos. Bizzo helps these SMBs by creating their own booking portal without requiring any technical know-how at zero infra cost. The singular purpose of Bizzo is helping small and medium service providers to circumvent the growing monopoly of aggregators. The company aims to put power back into the hands of entrepreneurs so that it can connect with its customers directly. Bizzo does this by helping entrepreneurs to create their own booking portal that can help automate the intake of bookings 24×7 and ensure that a booking-related query is never missed out on. This is the first step to enabling service providers to seamlessly consolidate bookings and queries that come through several digital channels such as WhatsApp, Facebook, Instagram, Justdial, and Google.
Once this is done, Bizzo will work to alleviate more pain points faced by entrepreneurs such as creating a digital catalogue of their services, linking and adjusting pricing and availability depending on high or low demand periods, generating vouchers/invoices/discount coupons, maintaining customer data/records & reports, collecting payments and processing refunds/cancellations.
The goal is to help SMB business owners to refrain from micro-managing duties that can be easily digitised. Also, the larger vision is to help them independently manage their business via digital tools without the dependence on aggregators.
SWS: What is SaaS, and how can it help a company operate more efficiently? 
VT: A cloud computing offering, Software as a service (SaaS) provides users with the option of accessing a vendor's cloud-based software. SaaS works akin to a rental wherein the applications are based in a remote cloud network and can be accessed through the web or an API.
Below are some of the most prominent benefits of SaaS for businesses; especially small and medium businesses that are looking to leverage the power of technology.
1. Democratisation of Tech: Through SaaS, SMBs can access the most sophisticated form of technology and easily empower themselves to scale and grow their business.
2. Low Initial Investment: High cost of technology adoption was one of the major hurdles for SMBs. The advent of SaaS and business enablement platforms such as Bizzo have helped SMBs to benefit from the perks of digitisation.
3. Ease of Use and Automation: Complexity and lack of user-friendliness were among the common barriers when it came to the adoption of technology by SMB entrepreneurs and service providers (especially for the ones doing business in a traditional way). The advent of SaaS has helped in empowering SMB entrepreneurs to free up their precious time and energy that can then be diverted to other pursuits.
4. Mobility and Compatibility: SaaS applications are compatible across multiple devices and can be accessed remotely from anywhere in the world. Given the current pandemic situation where remote working has witnessed a massive increase, this is extremely helpful.
5. Increased Revenue: By digitising their businesses, entrepreneurs are allowing themselves to take back the power from aggregators and independently communicate with their customer base. This translates to more revenues and greater profitability due to the absence of steep commissions charged by aggregators.
SWS: Can you explain the main differences between online and offline businesses in terms of financial benefits and challenges?
VT: No business today can truly be offline, even old-school grocery stores or kirana stores, as they are called in India, have adopted some form of online tech in the form of Gpay etc. Hence, a cash-only offline business that is limited by a geographical location is no longer viable today.
However, having said this, small and medium entrepreneurs across India often limit their digital strategy to just Whatsapp messaging, thinking that this entails taking their business online. However, India's SMB entrepreneurs or "bharatpreneurs", as I like to call them, have to understand that such platforms are only tools to disseminate messages and aren't considered full-fledged digitisation or taking a business online.
Mentioned below are some of the most important reasons why small and medium entrepreneurs need to move their businesses online. 
– Zero-Cost Migration: One of the biggest barriers for SMB businesses to go online is the supposed high cost of setting up an online presence. But today, there are a host of business enablement platforms looking to help entrepreneurs to build a digital presence and take their businesses online for very minimal costs.
– Profitability & Revenue: Profitability remains a top priority for any business. By taking a business online on their own, entrepreneurs are opening up the doors to increased profit margins and more revenues. By going digital independently, small businesses can become more discoverable and also manage to get rid of steep commissions charged by aggregators, resulting in increased revenue and profits.
– Saving on time and effort: More often than not, SMB entrepreneurs have more than one business to look after. Digitising their business becomes even more important as it can free up time and energy that can then be diverted to other pursuits. It can also help small and medium business owners to run their businesses remotely and not be bound to one location all year round. This can act as a major boon considering that we are still in the midst of a pandemic.
– Company reputation: A single Google search has the potential to attract or repel a customer from buying a product/availing of any service. Hence, creating an online presence is a crucial aspect of maintaining a business' reputation. In today's highly competitive market, customers cannot be expected to take a business seriously if they have no online presence to showcase its offerings effectively.
SWS: What mistakes do you think tourism startups should avoid, and what should they do instead?  
VT: Founding a startup in any sector is a difficult task. Since the tourism sector has a vast number of players in the market who are vying for the same geographical locations, it makes it even more difficult for a tourism startup to carve out space for itself. Mentioned below are a few of the mistakes that tourism startups tend to make:
-Not thinking holistically: Many entrepreneurs remain narrowly focused and make the mistake of working on just one product/service. This offers a silo-like and broken experience to customers. And since customers today increasingly crave for holistic experiences, tourism startups must adapt and work on creating all-inclusive services.
-Not networking enough: Tourism is an ecosystem where multiple parties come together to deliver an experience to a customer. Hence, more networking with different kinds of service providers will only lead to greater chances of success in terms of making a company more visible and cross-selling products. No entrepreneur in the tourism industry can work in isolation, hence, there is nothing like too much networking. -Not leveraging technology: Technology plays a very important role in making tourism flourish. Technology has helped to replace costly human labour with tech-enabled tools and has helped to minimise labour costs. Thus, tourism sector start-up founders have to get on board with understanding technology themselves and must hire teams that have a tech-forward mindset. The goal is to use technology to its fullest to try and grow, organise and scale a business.
-Ignoring market research: The travel and tourism industry is extremely sensitive to any extraneous forces. Hence, entrepreneurs in this space have to remain extremely aware of evolving trends and constantly acquire data-backed insights from market research experts to make well-informed and strategic decisions.
-Not getting help: Small and medium entrepreneurs and service providers in the travel and tourism industry are often stretched thin. They can get bogged down by having to manage mundane and time-consuming tasks. Hence they must get the support that can help them meet all their digital needs to increase their start-up's runway.
SWS: Can you tell us about your clients and future expansion plans? 
VT: We have identified a white space in the services sector and are looking at enabling digitisation, especially for the hospitality, travel-tourism and allied sectors. The travel and tourism sector in India is a fast-growing business with a 10% growth rate. Within a month, starting February 2022, Bizzo has successfully onboarded 20,000 bhratpreneurs. The aim is to onboard 10 million users in the next two years. Bizzo also aims to raise close to 20 million in funding within the next two years.