Exclusive Interview with Mr. Naveen Mypala, Managing Director, Urban Living
We at Shreyas Webmedia Solutions (SWS) thank Mr. Naveen Mypala, Managing Director, Urban Living for the exclusive interview opportunity. Mr. Naveen Mypala (NM), who started his career as MD of Urban-Aero Systems, became one of the managing partners of Urban Cap Ventures and Partners LLP and assisted clients in fundraising using customized and structured debt products. As the executive director at Aliens Group Pvt. ltd, NM successfully supervised the completion of six infrastructure projects, including roads, railway tracks, piling rigs, and earthworks.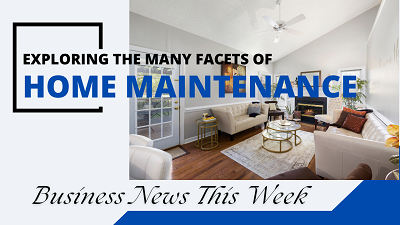 Let's know more about his success story and his vision. 
SWS: What is your biggest USP that differentiates the company from competitors? 
NM: Other players in the market like NoBroker and 99acres only operate as property aggregators in certain cities to assist buyers in making the best decision when renting or purchasing a property. 
On the other hand, Urban Living is a one-stop solution that caters to the entire project and customer life cycles. 
Urban Living's most prominent USP is its comprehensive services and consultation with real estate developers and customers. We are a process-driven platform, encompassing the entire project development process from land audit, development strategy, and design to sales, marketing, collections, banking, documentation, execution, and leasing. 
We also employ cutting-edge decision-making CRM, tech stack and sales solutions to increase the efficiency of developers and their customers. We collaborate with leading reward companies for a consumer loyalty experience. Our efforts do not end with sales. We unlock efficiencies with post-sale processes as well as with revenue management. With Urban Capital, we assist our clients with fundraising, revenue management, customers' requirements, and valuation to help maximize their profits. 
SWS: How do you think the real estate market is shaping up? 
NM: Real estate is the second most important source of employment for India after agriculture. It contributes around 6% of the country's GDP. With the implementation of the RERA Act and GST, small and large realtors and land developers are compelled to redesign their business models or risk facing penalties. The Real Estate Regulatory Investment Trusts (REITs) are also working to increase transparency in the sector by strengthening the regulatory environment. It has led to new trends in the real estate market, contributing to the overall popularity of the real estate sector in India. 
At the same time, technology is increasingly fueling every facet of human existence; it is no different for the real estate market. Robust digital systems for effective real-time inventory management, to online payments, developers are implementing cutting-edge technology tools and procedures at all stages of commercial operations. One can see massive growth in the field of real estate. 
SWS: How do you integrate Proptech services into your business model? 
NM: Urban Living utilizes the best available practices to fulfill developer as well as customer needs. We have industry-experienced core teams equipped with cutting-edge technologies to make the real estate market more efficient and transparent for all stakeholders. 
We are into strategic advisory, mandate sales, and offer SaaS solutions. Also, we cover all the aspects of the real estate developer's needs by integrating multiple software and service providers. This enables seamless operations with digital workbenches, virtual tours, enhanced customer touchpoints to improve sales numbers at a lesser cost per sale, and CRM with TAT. Project profitability is monitored along with revenue management, payment reminder, and cash flow forecasting is very key for collections with bank integration and a project site monitoring app. 
The use of proptech improves the productivity of this segment and has streamlined the interactions between the developer and their potential customers and gotten more referral sales with an increase in brand loyalty. The company also provides interior design at a lesser cost due to scale, and tailored packages at the best value to the customers.
SWS: Please put some light on your expansion plans. 
NM: When it comes to construction and urban developments, India has been at the forefront of the world. With the rising demand for residential properties, Urban Living is expecting to sell over 1,000 units each year across India to create top-line revenue. The company's residential inventory is steadily increasing from 6000 units in the pipeline. In the next four to five years, Urban Living foresees 80% of its portfolio centered in Hyderabad. As e-commerce grows, warehouse and logistics opportunities emerge in Hyderabad, Bengaluru, and Gurugram. The company expects the future of the real estate industry with the help of automation. Apart from India, there are numerous opportunities abroad with the upsurge of proptech worldwide. 
SWS: How many projects have you executed till now, please explain. 
NM: Urban Living is completing approximately ten projects in several locations, including Hyderabad, with a total inventory of 6,000 units. Apart from Hyderabad, the organization is working on projects in Bengaluru, Chennai, Cochin, and Navi Mumbai. We have contributed to building the Kaleshwaram Lift Irrigation Project with the help of our formwork installation in addition to the construction of Image Tower, T-Hub, Elevate, Kohinoor in Hyderabad, Subansiri Dam in Arunachal Pradesh, IISR in Tirupati. 
In addition to residential and commercial developments, the company is designing a luxury hotel. We have already attributed our formwork for Taj Starworth, Bengaluru. We are also working on the mixed-use master planning of a 60 acres site in Hyderabad and anticipate strong demand in this market. Besides India, Urban Living has also completed design projects in Vienna, Hong Kong, China, and New York. 
SWS: Please explain the large-scale projects that you are planning to execute in the coming 3 years. 
NM: With 6,000 units in the pipeline, Urban Living's residential inventory is rapidly growing. Urban Living projects that in the following four to five years, Hyderabad will account for 80% of its portfolio. Urban Systems is also working to sell and rent 2,000 units worth of project formwork equipment in the next three years. In addition to residential and commercial developments, Urban Living receives requests for Commercial office space, co-living, and co-working spaces to manage operations, with automated rent roll, smart documentation, etc. Urban living Studios is planning to complete 2 large-scale projects in the next year. 
SWS: Are you going to utilize any new technology to enhance any service (new/old)? 
NM: Proptech solutions are gaining prominence in the real estate sector globally. Urban Living has also integrated seven different software platforms to enable virtual tours and automate processes like marketing, CRM, payment reminders, and project management. Formwork and EPC contract management are used to design, procurement of materials, and construct the project based on sales. The company is also utilizing apps for real-time tracking of website traffic and conversions and focusing on digitizing business to go paperless. One tool cannot do everything. As a result, Urban Living is adopting multiple tools to ramp up processes and services to improve its overall efficiency. 
In addition, Urban living is planning to introduce blockchain technology and distributed ledger technologies offering privacy and security to the customers. We anticipate that the issue of No Objection Certificates (NOC) and other compliance certificates, which can be secured using blockchain technology, could be beneficial to the expansion of the real estate sector. Blockchain and smart contracts can transform traditional paper-based and offline commercial property transactions such as acquisitions, leases, and financing. This technology will bring about trust and transparency between the two parties involved. The use of distributed ledger technology in smart city ecosystems, such as smart parking, promotes smarter decision-making in city management with real-time insights. Also, Urban Living will by using BIM software to help optimize all of the design and civil work. With the intervention of digital twins , a 3D virtual model of the building will give a clear visual to the customers. With sensors linked to the web and cloud, the concept will become more sophisticated, allowing digital twins to be accessible anywhere, at any time. 
Founder's Profile 
Mr. Naveen Mypala started his real estate career in 2003. Before Urban Living, He has experience in developing and master planning large townships. Mr. Mypala spearheaded the completion of 15+ real estate projects and handled 15,000+ residential inventory and 4 million square feet of commercial space. He has been involved in infrastructure projects like roads, railway tracks, irrigation, power, piling rigs, form-works, and earthworks He also worked as a commercial pilot on the Boeing 777 aircraft in a prominent airline for over 20 years.
Founder's Quote: 
"The pandemic has made technology pervasive across all industries, including real estate. In 2021-2022, trends such as the utilization of artificial intelligence, blockchain, machine learning, and SaaS garnered attention. The advent of cutting-edge technologies in the real estate market has changed the industry's conventional operating paradigms. Proptech or property technology has evolved into an essential tool for managing real estate work operations. Proptech has aided firms in effectively managing their project lifecycle via a tech stack. This includes revenue management of the customer lifecycle and this process dependency will continue to grow in the future. We, at Urban Living, take pride in participating in some of India's major infrastructure projects and serving as a motivator in the global real estate revolution."- Mr. Naveen Mypala, Managing Director, Urban Living.
About the company 
Urban Living is a real estate development management and Strategy consulting firm based in Hyderabad. The company has four verticals: Urban Living Spaces, Urban Capital, Urban Living Studio, and Urban Living Systems.
Urban Living Spaces focuses on a 360-degree proptech solution to digitize and automate the sales and marketing channels to boost the productivity of the real estate developers. As the name suggests, Urban Capital looks after investment banking to fund projects through institutional investors and home loans by NBFCs and PSU banks. Urban Living Studio is primarily concerned with interior design and architecture. Whereas, Urban Living Systems provides a Formwork system for projects and a full-fledged service in formwork.