Shield30, a Next-Gen Sanitization Technology that Provides 99.99% Protection from Surface-borne Covid Infection, Launched
Hyderabad, 28 April 2021: Even as the daily caseload of India's coronavirus infections, during the second wave, exceeds more than two lakhs, Shield30, a disruptive sanitization technology, is launched in India. This revolutionary, water-based antimicrobial surface treatment technology from New Zealand provides 99.99% protection from surface-borne infection of Coronaviruses and a host of other pathogens.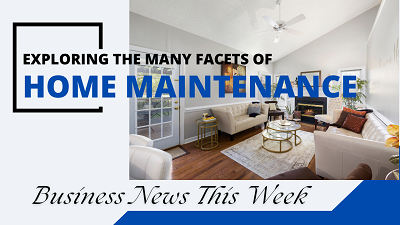 Surface transmission continues to pose a significant risk, as the Covid virus spreads through contaminated surfaces, known as fomites. Studies show that SARS-CoV-2 can persist on plastic and stainless steel for up to 6 days. It lasts for days on any hard materials including books, textile products – synthetic or natural made, and even on surgical masks. Hence, frequent disinfection of surfaces and objects in common places that are routinely used by several people is important. The need of the hour also is a breakthrough in the methods of disinfection that replaces chemical based sanitizers, which are harmful for the environment, and are also not very safe for people, children and pets.
As opposed to the conventional, chemical-based sanitizers, Shield30 is a water-based solution and contains no harmful chemicals or alcohol. It is safe for use near people, animals, and plants. Shield30 does not rely on dehydration or poison to kill pathogens. Instead, it forms a covalent bond, which resembles a layer of millions of nano-sized "pins", on the surfaces and other frequently used things like doorknobs, chairs, and medical equipment. The pins attract the pathogens including coronaviruses and a host of other bacteria, mold, and fungi, and pierce and rupture their cellular structures and kill them. For each application, the protection lasts for nearly 30 days.
One of the prominent users of Shield30 is Meenakshi Mission Hospital and Research Centre, Madurai. Dr. S. Gurushankar, its chairman said that Shield30 provides 99.99% protection for patients, doctors, and staff against surface-borne infection of viruses, germs and bacteria. The hospital covers its entire premises right from the reception to operation theatres with Shield30 disinfectant solution. Medically, a big benefit of the 'physical' killing approach of Shield30 is that for the pathogens there is nothing to learn and develop their resistance and become superbugs, over time.
Shield30 can play a key role in reducing the economic impact of the Covid-19 pandemic, when the manufacturing and services industries, especially the travel, hospitality, restaurant, and hospital units, use it as their disinfectant solution.
In many countries in Europe and North America, restaurants are fumigated with Shield30 in order to destroy any traces of the virus, and thus attract customers. In a Shield30-sanitized restaurant if a customer walks in with coronavirus it would be killed as soon as he or she touches anything in it. Major aircraft now use Shield30 disinfectant with a focus on high contact areas – seats, seatbelts, overhead lockers, air vents and toilets.
Shield30 is certified by over 100 international labs for its effectiveness in killing the virus. Shield30 disinfectant solutions can be bought from all ecommerce platforms such as Amazon, Flipkart and Shield30 website (www.shield30.in), retail stores like pharmacy outlets, premium markets, hypermarkets and malls.