BAFTA will support India's emerging talents for the third year via the BAFTA Breakthrough program in partnership with Netflix
India-wide, 13th May 2023: After the impressive success of the BAFTA Breakthrough India programme in 2021 and 2022, BAFTA is once again launching the scheme for a third year. Applications open today until 5 July, and the programme is open to creatives from across the film, games and television industries nationally, as well as those working in the UK and the US.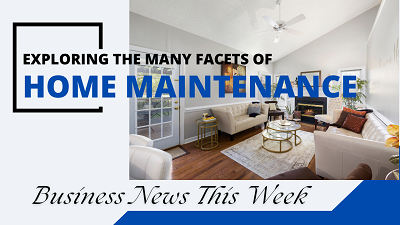 This year also marks Netflix's third year supporting BAFTA Breakthrough in India and its fourth year in the UK and US.
BAFTA Breakthrough aims to identify and nurture emerging talent from around the world and equip them with the resources they need to develop their skills and progress in their chosen field. First launched in the UK ten years ago, BAFTA Breakthrough is one of the arts charity's flagship talent schemes, with over 200 careers developed and accelerated to-date. Through this initiative, BAFTA Breakthrough India will once again identify and celebrate Indian talent by offering a bespoke programme of support – helping participants expand their knowledge about the industry, develop their craft, address barriers to progression, and build a global network with leading professionals who can boost their career trajectory.
In addition to a bursary for supporting international networking opportunities, the programme will offer recipients:
● One-to-one industry meetings and group roundtable sessions
● Full BAFTA membership for a year, with the option to extend
● Global networking opportunities with industry and peer to peer Breakthrough cohorts
● Access to Career Coaching sessions and support with professional skills development
● Access to BAFTA's virtual programme of events and screenings for 12 months
Tim Hunter, BAFTA Executive Director of Learning, Inclusion, Policy and Membership said: "Given the significant contribution of the South Asian community to UK culture, and global influence of India's screen industries, we're thrilled to be supporting the next generation of change-makers to make their mark on India's creative arts and support cross-cultural exchange between our two countries. Many thanks to Netflix for providing the generous support needed to bring BAFTA Breakthrough to life.
Monika Shergill, Vice President – Content, Netflix India, "We are proud of our partnership with BAFTA for the Breakthrough India Program for the third consecutive year. With this programme, we are excited to give wings to the next generation of creators and provide them with a prestigious global platform to showcase their best work. We look forward to extending our support to India's creative community as they connect and learn from the global network of BAFTA Breakthroughs."
By tradition, BAFTA will select talent through a cross-industry jury of notable experts meticulously picked to ensure a broad and varied range of valuable perspectives. The 2023/24 cohort will be announced later this year.
The successful participants will be revealed in a global announcement in November.
The extraordinarily talented list of BAFTA Breakthrough's second cohort comprised of the future stars of the film, games and television industries: Ajitpal Singh (Writer), Alokananda Dasgupta (Music Composer/Director), Arati Kadav (Director/Writer), Leena Manimekalai (Director/Writer), Mathivanan Rajendran (Producer), Nakul Verma (Game Director), Prateek Vats (Director/Writer), Saumyananda Sahi (Cinematographer), Shubham (Writer) and Sumukhi Suresh (Performer).
BAFTA Breakthrough's first cohort included Palomi Ghosh (Actor), Shruti Ghosh (Game Developer/Art Director), Arun Karthick (Director/Writer), Tanya Maniktala (Actor), Karthikeya Murthy (Composer), Jay Pinak Oza (Cinematographer), Sumit Purohit (Director/Writer), Renu Savant (Director/Writer), Akshay Singh (Writer/Producer) and Vikram Singh (Director).
Application Requirements
The programme is looking for candidates who:
Will be aged 18 or over at the time of application
Have been primarily resident in India for at least 2 years
Are conversationally fluent in English
Making a name for themselves as an exciting new Animator, Choreographer, Cinematographer, Colourist, Composer, Costume Designer, Director, Editor, Game Developer, Game Director, Game Producer, Hair/Make-up Artist, Performer, Presenter, Producer, Producer/Director, Production Designer, Series Director, Series Producer, Sound Editor/Mixer, Writer or VFX/3D Artist within the Indian film, games or television industries
The candidates are required to have:
A letter of recommendation from a relevant regional film, games or television industry organisation or a creative collaborator in India.
A leading professional credit on a piece of work that has, in the past 5 years, been theatrically released in India; or broadcast on a television channel or OTT platform in India; or released in India on a publicly available platform
A demonstrable ambition to collaborate and share their expertise with UK practitioners and/or to produce content for UK audiences