Six years of RERA: It increased investments and boosted real estate's growth
On six years of RERA, the realtors are gung-ho about the positive changes brought by it, and the consumer trust that increased manifolds after its implementation on May 5, 2017. In most regions, the absence of confidence among builders and homeowners has been an important cause of issue pre-RERA. There have been numerous instances of missing out on commitments made to home buyers, as well as undue delays.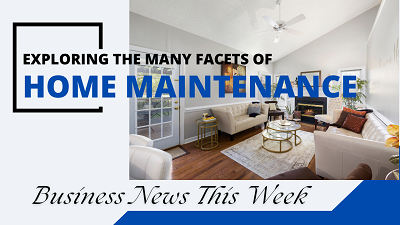 To address the issues being faced by the real estate sector, on 1 May 2016, the Indian parliament passed the Real Estate (Regulation and Development) Act (RERA), 2016, notifying 56 sections of the Act to establish one sectoral regulator to regulate the real estate sector. Yet, operational RERA application began only in 2017, with the remaining 32 sections arriving into force on May 1, 2017.
Yashank Wason, MD, Royal Green Realty said, "RERA implementation has been a phenomenal decision transforming the sector in the interest of all the stakeholders. However, we have to focus on the grass root level and ensure that RERA-certified brokers get trained in RERA through some formal course, as done in many foreign countries, before being allowed to sell projects. Brokers are the bridge between the buyers and the developers, and any fragility may lead to disastrous consequences. Overall, it has been an enriching experience to enter the market when RERA had transformed the market and made the buyers trust the realtors; it helped us operate in an organized market, which was not the case before 2017 when RERA was not implemented."
As per Ministry of Housing and Urban Affairs (MoUHA) data, RERA disposed of 20604 in Haryana as on January 1, 2023. which is second to Uttar Pradesh where it disposed of 42460 cases. The attendees agreed that the result of RERA would be seen when customers get possession on time, and the trust of the customer matter if you deliver on time with quality.
RERA has given developers equal access to develop projects across all terrains. The regulations laid down by the organisation have ensured that only genuine developers with sound financial and technical capabilities can operate in the sector, making it more trustworthy for homebuyers. Project completion on schedule, adherence to quality standards, and record keeping have all evolved into crucial elements of the sector. Additionally, it has increased investments and boosted the real estate industry's overall growth by fostering confidence in the sector.
The states with the maximum project registrations are Maharashtra, Gujarat, Karnataka, Madhya Pradesh, Uttar Pradesh, Telangana, and Tamil Nadu. Maharashtra still tops the list with approx. 38,643 project registrations.