264 students, 41 education institutes participated in JK Lakshmipat University's online cultural fest Celestial '21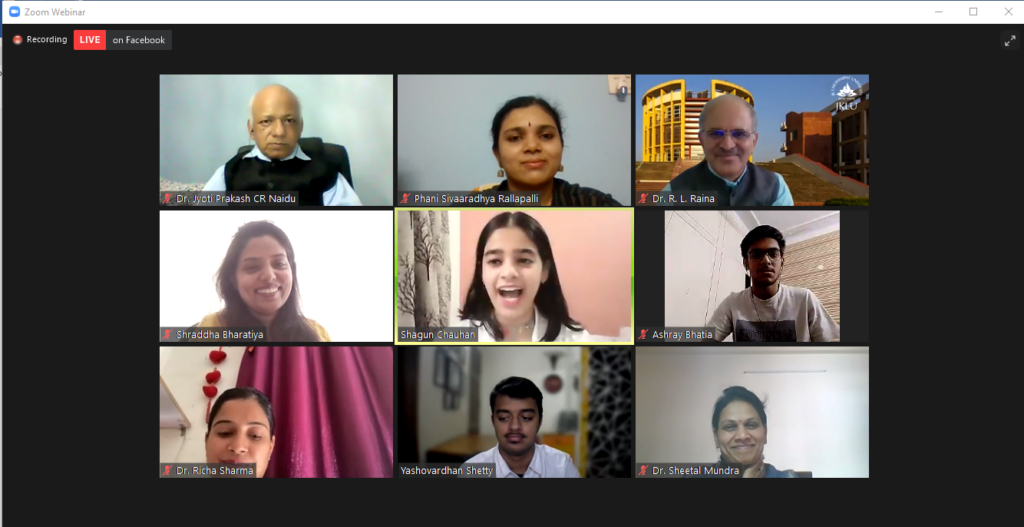 Leading higher education institute JK Lakshmipat University (JKLU), Jaipur recently concluded their maiden Global Cultural Festival Celestial '21. The 48 hours non-stop event, which kicked off at 9.00 am on April 9, concluded on April 11. It received 329 entries from India and overseas and saw 264 student participations from 41 educational institutions. There was prize money in the form of Amazon Gift vouchers for the Winners and Runners-Up.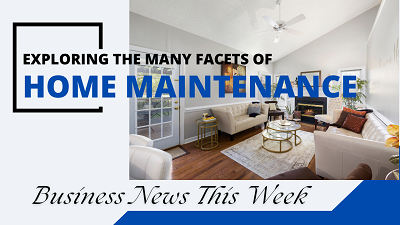 The festival, which had students Sanket Gandhi and Bismanpreet Singh as the President & Vice President, respectively, and had Dr. Sheetal Mundra, Dr Punam Mishra, Ms. Shraddha Bharatiya, and Dr. Richa Sharma as Core Faculty Coordinators, started with Saraswati Vandana and a film about JKLU, followed by welcoming all participants and guests participating in the opening ceremony. "Celestial '21 – Swimming in the Virtual Heaven", aimed to encourage appreciation and participation in the cultural diversity and the ethos of our heritage. Through this event, JKLU provided a platform for students in-house, as well as from other institutions, to showcase their creativity and potential through an exciting range of events including dance, music, painting, caricature, stand-up comedy, debate, logic, share market, auction, and much more.
Dr. RL Raina, Vice-Chancellor, JK Lakshmipat University, in his inaugural address mentioned that, along with the core curriculum, JKLU espouses the importance of co-curricular and extra-curricular activities for every student. He said, "We produce, nurture and groom holistic and integrated individuals as ambassadors of this great university". He congratulated the event organizers and welcomed all the participants for their unflinching enthusiasm and wished them good luck.
There was a lot of excitement in the course of the 48 hours non-stop saga and apart from the energy and bonhomie that was palpable, there was a lot of learning for everybody from this first-time experience, which was executed in record time. There were eminent judges from Overseas and India including, Ms. BaayanBaaj (Co-Founder, Warshaworks, Dubai), Mr Adam Smith (Software Development Lead, Chicago, USA), Ms. Smitha Busar (Sr Software Engineer, Clean Power Research, Seattle, USA), Ms Nupur Mahajan (Director of Learning, Ingenious Faces, Delhi), Dr.GarimaDalal (Assistant Professor, Linguistic Empowerment Cell, Jawaharlal Nehru University), Mr Apoorv Mishra (Editor-in-Chief, India Law Journal), Mr. Anurag Hoon (Co-Founder & CEO of Manzil Mystics, Delhi), Neeraj Arya's Kabir Café (Mumbai) and Ms. Rahil Verma (Mortgage Advisor, Cibic), who had a tough time choosing the winners.
Dr. RL Raina, in his concluding address, mentioned, "Celestial '21 is a record of its own kind. It has set a bar which only needs to be enriched, going forward. I would like to record my deep appreciation and recognition for the efforts of all participants and organizers who put up this great show despite the boundation of the Covid-19 pandemic".
The entire program was meticulously organized and coordinated by a team of 55 members from JKLU's Faculty and the student community, who led the Core Committee and Sub-Committees for Registration, Design, Technical, Result Compilation, Report Compilation, Certification, Marketing & Promotion, Sponsorship, and Media. It ended with a video presentation of the 48-hour journey and a Vote of Thanks from the Student Core Committee.