Mrs. Juhi Vyas from Durg, Chhattisgarh Emerges as Runner-Up in Mrs. India Inc 2022, Aiming for Mrs. Globe 2023 Crown
Mumbai: Mrs. Juhi Vyas, a sensational and determined individual hailing from the picturesque town of Durg in Chhattisgarh, has captured the attention and admiration of the entire nation with her recent achievement as the runner-up in the prestigious Mrs. India Inc 2022 pageant. Displaying unwavering dedication and a remarkable ability to overcome obstacles, Mrs. Vyas has become an inspiration to many.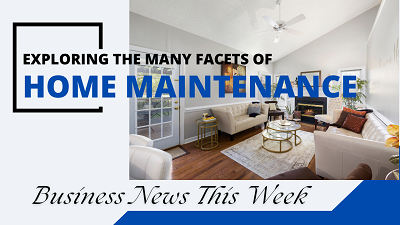 The Mrs. India Inc 2022 pageant, renowned for celebrating the strength, beauty, and talent of married women, witnessed Mrs. Juhi Vyas mesmerizing the audience and judges alike with her grace, confidence, and undeniable charisma. Standing out from the crowd with her exceptional performance, Mrs. Vyas's achievements are a testament to her commitment and unwavering spirit.
Mohini Sharma, the National Director of Mrs. India Inc, praised Mrs. Vyas's accomplishments, stating, "Mrs. Juhi Vyas has showcased exceptional talent and poise throughout her journey in the Mrs. India Inc 2022 pageant. Her determination and unwavering spirit have been truly commendable. We are immensely proud of her achievements and believe that she has the potential to leave an indelible mark on the international stage at Mrs. Globe 2023. We wish her the very best in her pursuit of yet another significant milestone."
Buoyed by her success, Mrs. Juhi Vyas is now setting her sights on an even grander stage as she prepares to compete in the esteemed Mrs. Globe 2023 international pageant. Mrs. Globe is a globally recognized beauty pageant that celebrates the beauty, intelligence, and philanthropic endeavors of married women from around the world.
With her sights firmly set on the Mrs. Globe 2023 crown, Mrs. Juhi Vyas is leaving no stone unturned in her preparation. Known for her unparalleled work ethic and determination, Mrs. Vyas has been relentlessly working on refining her skills, enhancing her confidence, and showcasing her immense talent to shine on the international stage.
Mrs. Juhi Vyas said, "I am honoured to have been chosen as the runner-up of Mrs. India Inc. 2022. This incredible recognition has given me the confidence to strive for even greater heights. The opportunity to represent my country and community on an international platform like Mrs. Globe is a dream come true. I am excited to showcase the rich culture and values of India while competing against talented women from around the world."
Mrs. Vyas's journey is an inspiration to all, proving that with unwavering determination, dedication, and the ability to overcome any obstacle, one can achieve extraordinary success. She serves as a role model for aspiring women, encouraging them to break barriers and pursue their dreams fearlessly.
As Mrs. Juhi Vyas gears up for the Mrs. Globe 2023 pageant, the town of Durg, Chhattisgarh, and the entire nation stands firmly behind her, extending their support and best wishes for her upcoming endeavor. The journey of Mrs. Juhi Vyas continues to captivate hearts, and she is poised to achieve yet another significant milestone in her illustrious career.