Exclusive Interview with Shefali Jhalani, Founder, Sharisa India
Shefali Jhalani, Founder of Sharisa India exclusively discuss with Neel Achary, Editor of Business News Week. She discuss as the major aspects including the COVID during this interview.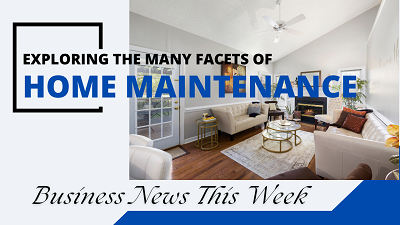 What made you start Sharisa India?
Being a girl from a business family, I have always been interested in exploring and understanding the roots of everything I do or come across. Studying and working in the top-tier cities of India, I was exposed to different types of businesses and markets. It was then that I started to realize I would want to take my childhood fascination for makeup to the next level. And fortunately for me, while pursuing my Masters's degree in London, I had a chance to understand the beauty industry on a global level.
Having sensitive skin all my life, I had to be conscious about the products I use. While I enjoy experimenting with all sorts of beauty products from varied brands, the ingredients started playing a major deciding factor while selecting the products.
 I started researching about what really goes in these makeup products to have a better understanding and that is when I perceived, finding products that are vegan, cruelty-free, skincare infused, consciously made, and most importantly suitable for each and everyone, was quite a task.
So in 2020, I decided to launch an impactful beauty brand, which can serve one's beauty and skincare needs.
I started looking out for formulators who would help me get the formulation I desired for. I was very firm on getting my products manufactured in India as I am all in for #VocalforLocal. And I can proudly say, Sharisa India is Made in India.
Till now, the journey has been a roller coaster ride, but I am more than grateful since all our highs and lows have been great learning for us.
Sharisa is more than a brand for me, it is a manifestation of the love that I share for Makeup, Skincare and Nature, blended together.
Can you tell us about your partnership with INDHA?
Apart from curating a conscious product, I was very firm on associating Sharisa India with a Non-Profit organization in order to give back to society.
We have partnered with INDHA to support the vision of empowering women and creating livelihood opportunities for them.
INDHA is an independent societal enterprise powered by Literacy India, a non-profit organization since 1996. INDHA is a socially responsible initiative known to generate sustainable employment and empowerment opportunities for village artisans.
Every product that a consumer purchase, comes in sustainable cloth packaging that is handcrafted by a woman artisan. Being a woman, it feels gratifying to associate and support other women of the society.
When consumer purchases from Sharisa India, they don't just buy a makeup product; but also give a ray of hope, a source of livelihood to a rural artisan.
In how many states so far your product reach in India through e-commerce?
I am so grateful we have reached almost every state in the country through our customers. What makes me super proud of our product reach is that it has successfully been delivered even to remote areas such as Renwal, Vesu, Bhiwandi, Saran, Muzzafarnagar.
Recently we also introduced International Shipping. As we aim to reach each and every beauty enthusiast around the world.
Where have your products been available in the market for consumers to buy?
Our Timeless Matte Liquid Lipsticks are readily available on our website Sharisaindia.com Other than that our products are also available to shop on Amazon India, Dufa Marketplace, LBB Shop, Step Set Go, Paavo India, Purplle, and we are also working on making them available on other online platforms.
Furthermore, we have also placed our products in a few beauty salons in Jaipur.
Since the time we have launched, we have also displayed our products at a few pop-ups such as Funky Fish, Hidden Treasures, S&S Trunkshow for consumers to get the look and feel of our lipsticks before making the purchase in person.
We did not venture into the retail market or get into offline stores yet, given the current situation around the world. But, we are determined in creating a strong digital presence before taking the next steps.
Any complements that you received from your clients?
It's a feel-good factor to get feedback from the consumers.
We get compliments very often as Sharisa India is a sustainable brand. Nowadays consumers are well aware and they appreciate it if they get to use products that create no harm to the planet or the living beings and are made consciously.
Our audience admires the formulation as it's long-lasting and lightweight.
Also, our customers cherish the creamy matte and highly pigmented lipsticks which give enough hydration.
We get acknowledged for our shade range which caters to all skin tones and skin types and is multi-functional at the same time.
Sharisa India's packaging catches every individual's eye and they praise us for how we have created an unboxing experience for everyone and associated with an NGO for a part of our packaging.
What are your future business plans?
With Sharisa, my passion for clean beauty with a mission to make luxury beauty products more accessible comes alive.
Being a makeup enthusiast and an advocate for clean beauty myself, I wanted to come up with a makeup brand featuring the kind of products that I would like to use as a consumer myself.
Through Sharisa, the vision is to create a line of multifunctional products that are both nourishing and beautifying, are infused with nourishing ingredients that provide skin-friendly application.
Futuristically, the aim is to have this Made in India brand renowned globally.
Being a founder is quite tedious task, how you manage yourself while promoting your business?
Warren Buffett once said, "In the world of business, the people who are most successful are those who are doing what they love".
In business, every day is different with new challenges and learnings, but it gets interesting knowing that I am doing what I am most passionate about.
I won't say it is an easy task to be a founder of a brand but having the right set of people around and the zeal to make things happen, makes the process smooth.
As Sharisa India is a fairly new brand, I have to be involved in all the activities with the team which gives me a better understanding and a great opportunity to be a part from start to finish.
With every passing day, we are achieving the little milestones and coming closer to making this dream into a reality.
Please tell our readers about the PETA certification?
"People for the Ethical Treatment of Animals" acknowledges beauty brands by providing a PETA-approved certification for those who do not test their products on animals or allow tests on animals for any of the ingredients, formulations, or products anywhere in the world.
Before launching our products we went through the process of approvals and got Sharisa India to become a part of this program as we got the certification from PETA under the category, Global animal test-free, and vegan.
How your products are best for the customers? Please mention the standard features of your products.
Sharisa India is delighted to commence the journey into the world of beauty with 'Timeless Matte Liquid Lipstick.'
A lightweight and long-lasting lipstick with an organic twist that moisturizes the lips from within while delivering a flawless matte look. With a texture that is creamy, it glides on the lips smoothly while offering a full-coverage pigment that lasts long.
Our hero ingredient, Sea Buckthorn Oil helms our ship and has everything your skin demands; hydration, elasticity, cell regeneration, moisturization, and acne prevention.
Composed of Jojoba Butter that heals the cracks on the skin and moisturizes the lips and prevents dryness. Our Timeless Matte Lipstick also comprises Vitamin E which prevents oxidation. With an eclectic blend of finest ingredients, it's here to befriend your skin.
With a colour palette of 12 Evergreen Shades to choose from, our lipsticks have a vegan, cruelty-free, and paraben-free formula.
Sharisa's lipstick is a multi-functional product. Use it on your lips or dab it on your cheeks as a blush, or on your eyelids as a subtly tinted eye shadow.
Why is it exceptional? 
Infused with sea buckthorn oil
Can be used on lips, eyes, and cheeks
Lightweight and Long-lasting
Made in India
Your message to startups, entrepreneurs, and founders?
"As a founder, I have to be a learning and a growing founder". It is all about learning new skills and finding new ways to run a successful business.
Furthermore, I am a firm believer that if you want to make something happen, you have to invest in learning and be open to new opportunities.
Nothing in life comes easy, all you have to do is believe in yourself and trust the process. Being consistent and hard-working will make it all possible.
About:
Sharisa stands for fierceness. For the one who is brave enough to redefine the existing notion of beauty, every day.
Among multiple definitions of beauty, we choose yours. Following this philosophy, Sharisa India aims to become everyone's beautiful. We, together, are on a quest to unearth the Sharisa way of living.
This way of living is fueled by our love for nature, luxury, and exclusivity.
Our makeup products are infused with essential oils which keep you close to your roots and closer to your natural skin. Our hero ingredient, Sea Buckthorn Oil helms our ship and has everything your skin demands; hydration, elasticity, cell regeneration, moisturization, and acne prevention. With an eclectic blend of finest ingredients, we are here to befriend your skin. In other words, become your 'second skin' because we believe that skincare and makeup go hand in hand.
Our utmost priority is to offer quality ingredients that not only protect your skin but give you the confidence to wear makeup fearlessly. Backed by research and real consumer insights, our products tend to all your skin needs and skin shades.
Sharisa India is our stepping stone to build a bias-free world.
Our belief in the power of exclusivity and representation reflects in our range of products that have no age bar, no gender bar, no race bar, and no ethnicity bar. We aim to revolutionize the way makeup has been perceived over the years because we reckon that makeup is for anyone who loves themselves.
We firmly believe that a sustainable future is the only way of well-being today, hence our products are PETA certified which means we are vegan and animal test-free.