ActionAid India Addresses Global Loss and Damage to Environment…
Sandeep Chachra, Executive Director, ActionAid Association and Co-chair of the World Urban Campaign, UN-Habitat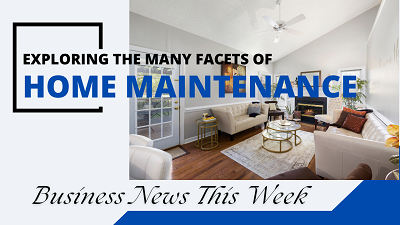 In an exclusive interview with Shreyas Webmedia Solutions (SWS), Mr. Sandeep Chachra, Executive Director, ActionAid Association and Co-chair of the World Urban Campaign, UN-Habitat discussed issues associated with Climate change, measures to be taken to effectively tackle the global challenge of climate change and many more…
SWS: According to you, who is responsible for the current damage and loss to the environment and how can we address the same?
Sandeep Chachra: The IPCC Sixth Assessment Round, Working Group 1 report of 2021 clearly states that "human influence has warmed the atmosphere, ocean and land since pre-industrial times". It is the development pathways pursued by the global north have led to current situation of climate change and unprecedented ecological impacts. If we see the data on historic emissions, it is clear that only a handful of industrialised nations have been responsible for half the emissions since 1850. In recent years, emerging economies like that of China, India, Brazil and Indonesia have been contributing a lot to the global carbon footprint. However, on a per-capita level, these nations do not feature on the list of the biggest emitters. Moreover, recent studies also show that only a 100 corporations, all dealing with fossil fuels, from across the globe are responsible for more than 70% of carbon emissions since 1988. It is thus clear that rich countries and corporations are largely responsible for climate change, and hence responsible for damages and loss to the environment.
SWS: How can we prevent further loss and damage to the environment in India?
Sandeep Chachra: Climate change impact is happening faster than many scientists anticipated, so it would be wrong to say that further loss and damages to the environment in India can be prevented very easily. Climate scientists have already warned of the irreversible impacts of the climate change given the steady increase of global temperatures above the pre-industrial levels. Even if all countries stay on track of their current commitments to limiting global warming as per the Paris Agreement, then also it is impossible to limit global temperature rise to 1.5 degree Celsius above the pre-industrial levels. Therefore it is given that India and much of the world is going to face further loss and damages to the environment. What needs to be done is to restrict it and prepare for such adversities so as to ensure that the communities who have had no role to play in causing the crisis, do not inadvertently bear the cost of the crisis.
With their current and long history of emissions, developed countries are primarily responsible for the current climate crisis. Climate justice entails they bear a differential responsibility for dealing with the problem. Current global models of climate finance remain inadequate. Therefore, developed countries must honour past commitments and recognise, assess, compute and compensate for the loss and damages that the poor and marginalised continue to suffer in the developing world, including India.
SWS: Please share some insights on the recently released report on "The Long Shadow of Climate Crisis".
Sandeep Chachra: "The Long Shadow of Climate Crisis" outlines how the impacts of climate disasters can cast a long shadow in low-income climate-vulnerable countries, for years, decades or even generations. The current devastating drought across Ethiopia, Kenya and Somalia is leaving communities at the mercy of the global food crisis, with fatal consequences. People losing their crops and livestock are unable to afford to buy food due to high prices triggered by the war in Ukraine. Price rises at local level in drought-affected areas of the Horn of Africa are far, far steeper than global averages, and cruelly affect those most desperate.
The report also highlights the issue on how climate disasters are making nations poorer and pushing them deeper into debt, emptying the public purse and cutting off access to education, healthcare and other public services which act as key lifelines out of hardship and poverty. It looks at how the long-term effects of climate disasters on the public purse disproportionately impact women and girls.
The report finally describes how developing countries facing climate disasters are being left to deal with the crisis on their own, even though they have rarely been the ones to contribute to the problem. The UNFCCCC currently only facilitates climate finance flows to address adaptation and mitigation. There is still no UN system to provide climate finance to those suffering climate-induced loss and damage, to be able to pick up the pieces in the aftermath of climate disasters. This lack of funds means that there is no systemic approach to intervene, respond, rebuild and recover
SWS: What measures can be taken to improve the condition of workers and farmers due to climate change?
Sandeep Chachra: Climate change is universal and it does not distinguish based on the socio-economic identities of human beings. However, the historical burden that these identities bring with them, paves way for the differential impact that different communities would face due to the changing climate. Therefore, in order to ensure that workers and farmers are not further impacted by the climate crisis and their conditions are improved, historical injustices must be addressed first and additional measures arising due to the climate crisis can come as necessary second.
First and foremost, the longstanding demand of 'land to the tiller' must be addressed if farmers' conditions are to be improved. Agriculture is the primary source of livelihood for about 58% of India's population. The average size of landholding is 1.08 hectares, according to the latest agricultural census (2015-16). Landless, small and marginal farmers constitute 93.7% of India's total agriculture workforce. The economic survey of 2017-18 cautioned that climate change might be reducing annual agriculture income in the range of 15% to 18% on average and up to 20% to 25% for unirrigated areas. But land reforms are only the means and not the end to addressing climate related challenges that farmers face. Additional compensation must be provided to address issues related to water availability, changes in the intensity and frequencies of drought, effects on microbial population, soil organic matter reduction, yield reduction, depletion of soil fertility as driven by soil erosion, etc.
SWS: What are the highlights you are looking forward to at COP27 2022, in Sharm el-Sheikh, Egypt?
Sandeep Chachra: One of the biggest debate to look forward to at COP27 2022 in Sharm el-Sheikh in Egypt is the one on global climate financing pathways. Under the UN Framework Convention on Climate Change (UNFCCC), developed countries had agreed to provide $100bn per year in climate finance from 2020 onwards, so that developing countries can undertake climate "mitigation" activities to transition to greener pathways, as well as "adaptation" actions to strengthen resilience to the future impacts of climate change. This target has been criticized as insufficient. Nonetheless, developed countries failed to meet this target, and instead of providing finance in the form of grants the majority of finance provided is in fact in the form of loans which must be repaid. According to the OECD, 60% of bilateral climate finance and 88% of multilateral climate finance between 2013 and 2019 was in the form of loans. The lack of grant-based finance has been heavily criticised by developing countries and civil society. In addition to this funding gap, however, there is currently no international mechanism to provide real climate finance to help countries address climate-induced loss and damage, so that they can recover, rebuild or even relocate after they have suffered from the impacts of disasters or slow-onset events.
SWS: What measures can be taken to effectively tackle the global challenge of climate change?
Sandeep Chachra: The global challenge of climate change cannot be addressed without furthering the idea of climate justice. The costs of ecological distress and climate change are frontally and disproportionately borne by those lowest in class, caste, and gender hierarchies, and it is on these shoulders that the burden of climate action is also being passed on. Climate justice requires us to take an intersectional approach to the climate crisis. Poverty compounds the effects of historically rooted sources of social marginalization (age, gender, caste and class exclusion or cultural and religious othering), making marginalized communities more vulnerable to climate change impacts. Social justice, then, should not remain an add-on to climate action, but should be a central component of any climate adaptation design.
Climate action must prioritise locally-led people-centric mitigation and adaption solutions. The climate-change discourse has long been elitist, focused on energy transitions and macroeconomic views of carbon intensity. Instead, we must recognise vulnerable communities' silent and unassessed contribution to climate action. These include indigenous communities, fisherfolk, pastoralists and many informal workers such as waste pickers. These communities continue to provide ecological services, help protect carbon sinks in the form of natural resources and provide waste management services. We need to help these communities deliver these services with dignity and rights protection.