Oliva Skin and Hair Clinic, launches its 25th Clinic in India and 7th in the city, at Dilsukhnagar
Hyderabad, September 2023: Oliva Skin & Hair Clinic, a leading dermatology clinic chain in India, offering advanced medico-aesthetic solutions for a diverse range of skin and hair concerns; has launched its 25th Clinic in India and 7th in the city at Dilsukhnagar. The branch was formally inaugurated by Guests of Honour Shri Santosh Macherla, IPS (Retd.), Shri V. Siva Kumar, IPS (Retd.), Shri Uppala Srinivas, Former Chairman, TSTDC, and Shri Telukuntla Ramesh Gupta, President, Statue of Equality Trust. Dr. Soma Prashant, Director and CEO of Oliva Skin & Hair Clinic; Soma Pradyumna, Co-Founder; Soma Dayanand, Ex-Director, Vysya Bank; and PSR Murthy, Senior PR Advisor; graced the occasion.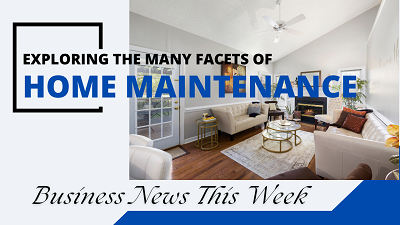 The Dilsukhnagar facility has highly qualified and experienced dermatologists offering advanced and customised solutions for different dermatology and trichology concerns. The clinic is equipped with US FDA-approved equipment and world-class facilities to offer skin and hair care on par with international standards.
While congratulating Oliva for achieving another milestone in its journey with the 25th Clinic, Shri Santosh Macherla, lauded Oliva Skin & Hair Clinic, for making its exceptional services accessible to more people in Hyderabad, through the new Clinic. He appreciated the clinic for its cutting-edge facilities, state-of-the-art technological devices, and expert dermatologists and trichologists all under one roof.
The Oliva Skin & Hair Clinic at Dilsukhnagar offers exclusive, customised, and comprehensive skin and hair care treatments including Platelet-rich Plasma Hair Therapy for hair loss, Laser Hair Removal for unwanted hair, advanced solutions for acne and acne scars, skin lightening and pigmentation treatments, and advanced weight loss and body contouring treatments.
The Clinic is equipped with advanced US FDA-approved equipment that includes Secret RF, Soprano Ice, Intragen, Tribeam, Accent Prime, etc.
Oliva Skin & Hair Clinic is on a rapid expansion in India, aiming to open 70+ clinics in the country in the next few years. The company also intends to foray abroad, especially to the Middle East soon.
Oliva's Growth Journey:
Oliva Skin & Hair Clinic started in 2009 with three clinics in Hyderabad – Banjara Hills, Kukatpally, and Secunderabad and now has a nationwide presence with 25 clinics in 8 top cities – Hyderabad, Bangalore, Chennai, Pune, Kochi, Kolkata, Vizag and New Delhi.
The chain of clinics was co-founded by Dr. Soma Prashant, MD Dermatology, and Mr. Soma Pradyumna, a Management Graduate, to provide medically approved, result-oriented dermatology solutions using advanced technology at high-tech facilities.
Since its inception, Oliva has emerged as a market leader in Hyderabad and has expanded to other cities under the continued leadership of Dr. Prashant. Oliva's tremendous success is due to its outstanding medical expertise and its commitment to offering safe and long-lasting derma solutions. Oliva's 6,00,000+ happy clients with more than 90% satisfaction rate is a testament to their world-class services.
With a steady road map and aggressive growth plan, Oliva aims to open 70+ clinics across India in the next five years. It is all set to emerge as a global brand by launching a few clinics in the Middle East very soon!