Singer-songwriter Vibha Saraf's mellifluous voice wins hearts at Protium Amp'd
27th November 2022: Award-winning playback singer and songwriter, Vibha Saraf took center stage during Protium Amp'd at the Delhi Protium campus last week.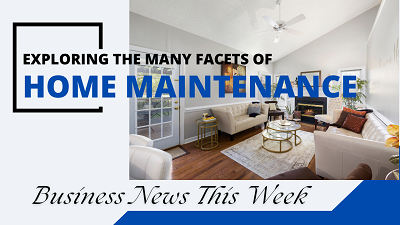 Vibha hails from Kashmir and is well-known in the Indian music industry for performing folk-inspired songs. She trained in Hindustani classical at Shriram Bharatiya Kala Kendra for four years and studied pop music for five years. Vibha Saraf has won accolades for her singing and was recognized as 'IIFA Best Female Playback Singer' and 'Best Female Playback Singer' in 2019 for the song 'Dilbaro' from the film 'Raazi'.
She was nominated again in 2020 as 'IIFA Best Female Playback Singer' for her song 'Kab Se kab Tak' from 'Gullyboy' which she co-sung with Ranveer Singh. She has sung many soundtracks for various films and web shows such as Mission Mangal, Notebook, Dhanak, Nailpolish, Jia O Jia, Made in Heaven, and Chaman Bahaar, to name a few. Vibha Saraf is also an independent artist and has released her own compositions. In 2014, Vibha sang her first soundtrack titled 'O Soniye' for the movie Titoo MBA with renowned singer Arijit Singh. In 2016, she released her debut song 'Harmokh Bartal', a popular bhajan from Kashmir that she reinterpreted along with the composer, Tapas Relia.
During Protium Amp'd, Vibha was accompanied by the accomplished Indian classical guitarist, Owais Khan, who belongs to the Dilli Gharana. Owais has been part of the Indian music industry for the last ten years and has performed with the likes of Amit Trivedi, Sonu Nigam, Ghulam Ali Khan, and multiple Punjabi artists.
Vibha and Owais performed a total of 9 songs which were a beautiful mix of Vibha's original compositions and covers in both Kashmiri and Hindi languages. While performing, the duo interacted with the audience and narrated Kashmiri folklore through their songs, which got the crowd to connect with the songs and understand the stories behind them.
Amidst business, as usual, Protium offices transform into a musical extravaganza every alternate week, featuring rising Indie musicians from across the country. Protium Amp'd live-streams these musical performances that get viewed by lakhs of followers across Protium's Social media handles and enable artists to reach a wider audience, be noticed for more of such opportunities, and grow their community of followers.
Jiby Mathew Antony, MD Marketing and Growth, said, "At Protium, we believe in fueling ambition, may that be through powerful financing that propels the growth of businesses, becomes the driving force of an economy, or brings real positive impact that changes lives! The vision behind Protium Amp'd, is to fuel the ambitions of the Indie music community in India and give rising artists a much-needed platform to showcase their talent! This property is also a testament to our work culture and aims at bringing together all employees of Protium through the universal language of music."
The engineering-driven lending major is on a mission to democratize credit in India with its old-school meets tech-first approach. Within two years of its launch, Protium has disbursed loans over Rs.3000 crores, built a loan book worth more than Rs.2000 crores, and is powering 1,00,000+ MSMEs.
Protium's brand purpose is to strengthen the digital landscape of India, and with Protium Amp'd, it extends its marketing philosophy of 'be the voice, not the noise' to other fronts.
Pic Credit: cha-chi.in