Rotary Foundation (India) honored with Prestigious Mahatma Award 2023
Delhi, October 4, 2023 – Around the observance of Gandhi Jayanti on 2nd October, Rotary Foundation (India) (RF(I)) received Mahatma Award for its remarkable contributions and social impact in India, across disease prevention & treatment, maternal and child health, education, economic development, environment, and water sanitation and hygiene. The award was conferred to RF(I) at the India International Centre in New Delhi on Saturday, September 30, for its exemplary work in India.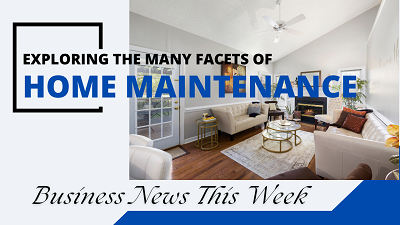 The Mahatma Award honors the timeless principles that Mahatma Gandhi lived by, to make the world a better place for all. Following these principles, Rotary members have demonstrated their commitment to making the world a better place through their dedication and service towards humanity. All the service projects are designed and implemented by members of community-based Rotary Clubs to ensure sustainability and maximize the results of their work. Rotary has pan India reach to implement projects through structured programs with a network of nearly 2 lakhs Rotary members in 4600+ Rotary clubs and 2900+ Rotaract clubs. Rotary clubs and districts in India collaborate with partners to undertake innovative, community-based, sustainable projects through Rotary's Global Grant program.
Rotary International Director (2023-25) Anirudha Roy Chowdhury who received the award on behalf of RF(I) said, "Through the commitment to service above self, Rotary members have exemplified what it means to be global citizens, bridging gaps and uniting people from different cultures and backgrounds for the greater good. Their unwavering dedication to sustainable projects reflects a shared responsibility to address the world's most pressing challenges. We feel very proud to have won such a prestigious award which will pave the way for future collaborations and more sustainable impact."

Dr Bharat S Pandya, Trustee Vice Chair, The Rotary Foundation, said, "Rotary has found a flourishing home in India, as it has carried out service projects that enhance the support towards the communities to bring a positive change in the society. Since its inception, RF(I) has completed 3375 projects worth 1.48 billion USD. RF(I) expanded its partnership base by further cultivating corporate relationships for sustainable and impactful CSR projects through Rotary clubs/districts. Since 2016, RF(I) has partnered with nearly 200 corporate partners and supported projects worth 10 Million USD. We are honored to be recognized for our efforts to improve mankind, serve society, and work toward underprivileged communities."
As the founding partner of the Global Polio Eradication Initiative (GPEI), Rotary members played a critical role in reducing polio cases by 99.9% across the globe. In the last 35 years, Rotary members have contributed more than $2.1 billion and countless volunteer hours to protect nearly 3 billion children in 122 countries from this paralyzing disease. Ever since 2013, when India was declared polio-free, Rotary has continued its fight against polio via advocacy efforts for sustained immunization of over 170 million children every year through National and Sub-National Immunization days.
Over the last three years, tapping into decades of experience in bringing polio to the brink of eradication, Rotary members have helped health authorities in India and globally, communicate lifesaving information about COVID-19 and vaccination, combatting misinformation, supporting fair and equal access to vaccines, and curbing the spread of the virus by donating protective gear and other supplies to clinics and hospitals that are under strain.