MBD Group Celebrates 67th Establishment Day: A Remarkable Journey of Excellence and Innovation
National, 4th October 2023: MBD Group, a multifaceted organization operating in India and abroad, is thrilled to announce the commemoration of its 67th Establishment Day. This momentous occasion serves as a testament to the enduring decades of devotion, ingenuity, and excellence within the sphere of education. Since its inception in 1956, MBD Group, under the dynamic guidance of its visionary Founder, Shri Ashok Kumar Malhotra, has consistently adapted to the ever-changing demands of the education sector.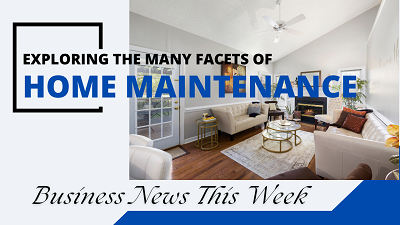 MBD Group represents a remarkable blend of excellence, reliability, and expertise across various sectors. With its extensive presence in Education, EdTech, Skill Development, Capacity Building, Exports, Hospitality, Food and beverage, Malls, Realty, Design and construction, Residences, and Commercial spaces, MBD Group has established itself as a prominent player in the industry. Starting from modest origins, the company has ascended to a commanding position in the market, actively shaping the future of education through its unwavering commitment to quality, technology, and social responsibility.
On this gracious occasion, Mrs. Satish Bala Malhotra, Chairperson of MBD Group, said, "Our journey of 67 years is a testament to our unwavering dedication to education. We've come a long way, but our commitment to providing quality learning resources remains steadfast."
Managing Director of MBD Group, Ms. Monica Malhotra Kandhari, emphasized, "Innovation has been at the heart of our success. We've embraced emerging technologies to create educational solutions that have a positive impact on students worldwide."

Ms. Sonica Malhotra Kandhari who is the Joint Managing Director of MBD Group, added, "On our 67th Establishment Day, we reflect on our journey from modest beginnings to becoming a prominent player across multiple industries. Our commitment to quality, technology, and social responsibility continues to drive us forward as we shape the future of various prominent sectors."
MBD Group has achieved remarkable milestones in education, global outreach, and social responsibility, gaining industry recognition. Ashok Kumar Malhotra (AKM) charitable trust, the CSR Arm Of MBD Group also launched its 'Love to Learn' initiative on their 78th Founder's Day. The campaign has already ignited a strong passion for learning among underprivileged students. It will continue evolving, creating technologically advanced classrooms that inspire students to wholeheartedly embrace education.
The 67th Establishment Day festivities will feature a wide array of activities, including citywide plantation drives in Ludhiana, Jalandhar, Delhi, and Noida. The group will also be providing essential stationery and study materials along with hosting a special movie show and high tea for underprivileged children. Furthermore, there will be an exciting cricket match for their employees, complemented by enriching webinars and various other events that underscore MBD Group's dedication to education and innovation.