Balance your breakfast with these 5 scrumptious healthy products
In a busy morning schedule it takes effort to choose what to have every morning for breakfast. Keeping health as a priority we always go for a bowl full of nutrients which can help us to maintain our diet. Having something delightful and nutritious in breakfast is important to start our day on a kick-start note.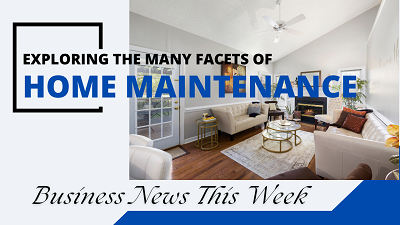 So, if looking for exciting, wholesome breakfast options to add to your daily diet, here is a list of products for a happy morning.
Bagrry's Crunchy Muesli –
No Added Sugar: Made with natural whole grains and enriched with bran, this diet friendly muesli comes packed with a lot more oats and fibre. Bagrry's Crunchy Muesli – No Added Sugar is the perfect well-balanced breakfast for weight watchers, diabetics and for all those who aspire to stay fit. With more than heart-healthy 60%+ oats with added bran, Bagrry's Crunchy Muesli – No Added Sugar is high in fibre, low in saturated fat and with zero trans-fat.
True Elements Gluten Free Quinoa:
True Elements Quinoa is whole grain certified, 100% natural and unprocessed, which means white quinoa provides all the necessary required amount of nutrients and doesn't compromise with your health. It is really good for skin, hair and overall health. The gluten-free property of wholegrain quinoa makes it more healthy and keeps you healthy throughout. These are small White Quinoa Seeds which are power-packed with protein, containing about 15g of protein in 100g of serving and is a fantastic wheat-free alternative, providing all the nine essential amino acids. Enjoy it by making quinoa khichdi or make a delicious quinoa salad!
SancQ Honey, Berries & Nuts Granola:
It is crunchy and delicious, so you don't really need to add anything. With milk (normal, oat or almond milk) as a breakfast cereal/muesli/granola. With Yogurt as a snack/parfait. 100% healthy snack – so you can eat this granola guilt free! We hand bake our granola with love, especially for you.
Monsoon Harvest Ragi Flakes With Raisins:
The ragi flakes are baked to crunchy perfection and the black raisins mildly sweeten every bite. Made with whole grains such as ragi, rice and Jowar: with less than 1% total fat, 17% of dietary fiber, and 7% of protein this cereal is nourishing and gluten free. This cereal can be enjoyed with some cold dairy or nut milk of your choice.
Yoga Bar Dark Chocolate Crunchy Peanut Butter:
Crunchy, creamy, protein-rich peanut butter spread mixed with dark chocolate & natural cocoa. It's filled with antioxidants and dietary fibre. Slow-roasted in small batches, it's special, and when you taste it, you know exactly why. The best and most premium ingredients combine to give you everything that's good for you.