Women take the lead at Blue Dart! Inaugurates its first 100% women-run service centre in Navi Mumbai
Hyderabad: Blue Dart, South Asia's premier express air and integrated transportation & Distribution Company, has been a market-leader across industry verticals. It is this market leadership driven by its people, technology as well as its air and ground express network that provides customers with a premium experience. The express logistics provider's market leadership is all set to extend this women's day, to the diversity and inclusivity circle with the launch of the first Blue Dart All Women Service Centre.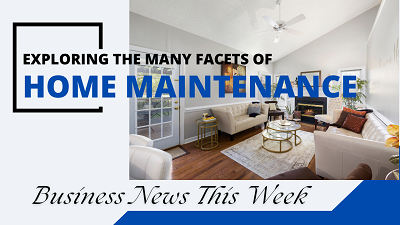 The logistics industry has been stereotyped over the years to foster a male majority. Blue Dart has been putting in a significant effort to alter this perception of the industry, ever since the organization's inception in 1983. The organization provides ample opportunity for its Blue Darters to take the lead and make their mark in the industry. With capable women encouraged to take on senior leadership roles in the organization, Blue Dart is a testament to what being a gender inclusive organization in the logistics industry denotes.
Located in Kharghar, Navi Mumbai, the All Women Service Centre comprises a team of sixteen enthusiastic women who don the role of managers, customer service representatives, security personnel as well as sales and counter staff. This dynamic team will provide customers with the exceptional service quality that is synonymous with Blue Dart.
Apart from this, the organization is taking its Diversity and Inclusivity initiative one step further. The 'Employer of Choice' plans on initiating more women into the Blue Dart family and will launch another service centre in Andheri, reminiscent of its Kharghar All Women Service Centre. The Andheri Service Centre will operate at a 70% women team capacity and will work shoulder to shoulder setting the pace of gender diversity.
Inaugurating the All Women Service Centre, Balfour Manuel, Managing Director, Blue Dart said, "With our 'People First Philosophy' at the forefront of our business, ALL our people – gender, age, race, caste no bar – continue to be a priority within the organization. Blue Dart has always been an equal opportunity employer. We have always supported and encouraged our women colleagues to independently run their functions, seeing as their contributions have helped Blue Dart become the Gold Standard of Express Logistics in India. Blue Dart has nurtured strong women who have seized every opportunity that has come their way and fulfilled their roles and responsibilities to the fullest. From women couriers to our Senior Leadership team – Managing Director of Blue Dart Aviation, Tulsi Mirchandaney and our National Customer Service Head – Sonia Nair, women have played an integral role in leading Blue Dart to set and achieve new milestones, year on year. They remain an inspiration for many, myself included."
He further adds, "Diversity is important, especially with our wide-ranging customer base. We require a diverse workforce that mirrors and understands each customer demographic deeply. This is key to our success in helping us fulfill customer expectations and demand. I am proud to see another inclusivity initiative making its mark in the Blue Dart milestone book."
Under the motto of "Connecting People, Improving Lives", Blue Dart focuses on three key pillars, GoGreen (Protecting the environment), GoTeach (Championing education) and GoHelp (Disaster management response). While the focus lies on increasing diversity, efforts are also being made to curb the carbon footprint. Blue Dart has therefore introduced electric vehicles for women couriers, to ensure that their services have an increased carbon efficiency.
Blue Dart has pioneered several gender diversity initiatives such as highlighting its women couriers through the 'Thank You, You Inspire Us' series. The logistics provider has also initiated a 'Why Do We Love to Work for Blue Dart' portal on its website career page. This aims to provide prospective female Blue Darters with an understanding of what working at Blue Dart as a woman looks like. The portal contains testimonies from women working with Blue Dart who have found success within the organization's varying roles. They have also engaged all Blue Darters to help bring more women on board with the Female Employee Referral Program. Further, as part of the women in Aviation, Blue Dart works closely with the Airports Authority of India each year, to familiarize young schoolgirls with various aspects of the aviation industry.
Blue Dart is an 'Employer of Choice' and prides itself on being a 'Great Place to Work'. The brand provides equal opportunity to all its teams where no discrimination is made based on gender, caste, religion, age etc. The company sees gender diversity as a guiding principle in its employment policy. This means promoting the diversity and heterogeneity of the individuals in the company in order to attain the highest possible productivity, creativity and efficiency.