PhonePe's "Karte Ja. Badhte Ja." brand campaign – touching every household this cricket season
PhonePe, India's leading digital payments platform announced that its new brand campaign aired during the cricket season has created buzz and awareness across the country. The 8- weeks brand campaign that premiered on August 18th reflects the role played by the company in enabling a digital economy by catering to the varied aspirations and needs of its over 230 million users across the country.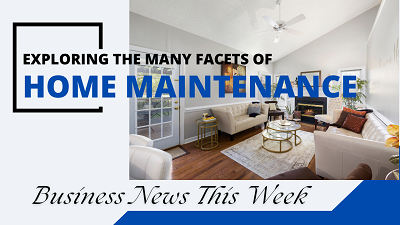 Weaved in the form of a storyline, the 6 brand adverts show a sceptical Aamir Khan gradually getting convinced by Alia Bhatt on PhonePe's ubiquity – trusted by 230 million Indians, availability across 12 million merchant locations, 3 layered security and overall simplicity to become a PhonePe customer.
The campaign is designed to engage with audiences who are currently not using digital payments. The objective is to introduce digital payments, explain the benefits – easy of use, safety and ubiquity. The series of adverts explain the key takeaways through an engaging storytelling format that unfolds over six, 20 sec adverts. While each ad talks about a different reason to try PhonePe, yet the story picks up from where the previous ad ends. This episodic treatment has been chosen to create engagement and to get customers excited and keep them guessing about the next one, while continually reinforcing the key message of using PhonePe for digital payments.
Here are the 6 adverts arranged in their order of appearance:
– Film 1: 20 crore Indians love PhonePe
– Film 2: Pay across 1 crore+ store with PhonePe
– Film 3: Credit card, Debit card, UPI & wallet – multiple options to pay via PhonePe
– Film 4: With a password, UPI pin & fingerprint ID, payments on PhonePe are safe & triple secured
– Film 5: Direct bank to bank transfers in 5 seconds on PhonePe
– Film 6: Your friends & family are on PhonePe. What about you?
PhonePe's objective behind running this campaign during the cricket season was to reach the massive audience that's not yet gone digital for payments. The key focus is to remind the audience that PhonePe stands at the vanguard of safe, easy and instant digital payments and financial services for each and every Indian.
The campaign has been well received by all consumer cohorts – current users, category non-users alike, with the adverts garnering over 425 million views on youtube and Facebook. While the campaign is still ongoing, there has already been a significant positive impact on brand recall and business metrics along with positive engagement and organic love being shown by audiences on digital platforms. PhonePe is confident that with the cricketing season kicking off now, it's only further going to add to the positive momentum.