Kathak dancer-turned-entrepreneur in a mission to make Indian art forms accessible to children and adults through her online learning platform
Over the years, schools, colleges, and learning institutes have majorly focused on a set syllabus for subjects. With online learning being the new normal, online learning platforms have been filling in the gap by introducing extra-curricular activities apart from general education for both children and adults. One such startup is WE HUB (exclusive incubator for women entrepreneurs) incubated, Artfills.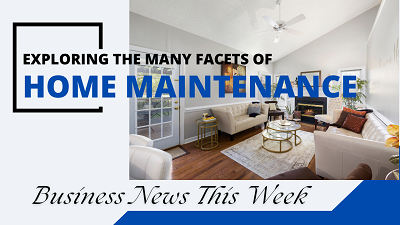 It was found that 76% of parents cite performing art like dance and music as their preferred activities, however, they face multiple issues in an unorganized market such as access to top Guru's or teachers, curriculum, personalization, information asymmetry among others. Artfills understands the right way of learning art and enables users to learn from time-tested methods delivered by masters and leverage technology for personalized, adaptive, and application-driven learning.
Women entrepreneur, Bhakti Deshpande, a leading Kathak dancer turned entrepreneur is a disciple of Legendary Guru's like Pt. Birju Maharaj Ji and Pt. Suresh Talwalkar and has been running her Kathak academy in Mumbai for the last 10 years. With her expertise in the field of Arts, teaching, and learning, Artfills want to ensure the highest quality art education is available to everyone.
Entrepreneur, Bhakti Deshpande in a conversation with Business News This Week opens up about her startup:
What prompted you to start Artfills?
I'm a second-generation Artist and have learned from legendary Guru's and had been teaching for a decade but could reach only a few privileged students in Mumbai. This made me realise the problems faced by most students like access to top Gurus or teachers, curriculum, personalization, and information asymmetry among others. With the fast-changing start-up and technology landscape, I teamed up with my husband, Dhruv Deshmukh, who is a graduate from ISB, Hyderabad, to start Artfills and ensure by leveraging technology, top quality Indian Art Education to be available to all.
We believe, Artfills is a win-win for all critical stakeholders. Technology is a game-changer in providing high-quality education to all learners. With the government's National education policy, extracurricular education focused on Indian Arts will only lead to increasing demand. This is also an opportunity to generate employment for thousands of Indian artists who have limited avenues
What are the types of the art forms, Artfills is providing in the platform?
Launched in April 2020, Artfills provides top-quality Indian art education to adults and children. We currently offer Indian Vocals and Kathak dance on the platform and will continue to add more art forms in the Indian instrumental dance-music space. Artfills has 12000+ students, the majority of whom are adults.
How are the responses from users and students in the online platform?
Artfills has an amazing course rating of 4.7/5.
Artfills programs have been very well received by students all over the country. Parents have been able to provide their children with high-quality and personalised learning of Indian Artforms. This leads to their creative development, gives children a much-needed break from their stressful academic pressures, and is important for their physical development as well.
Artfills also offers specialized courses for adults too, who always wanted to pursue their passion. Many Adults who were not able to pursue Artforms as children were able to finally learn now. So, students start learning from the age of 6 and many have started learning post their 60's as well.
How was Artfills impacted by the pandemic?
Before the pandemic, Artfills worked in a hybrid model, with in-school Physical-digital classes. However, since the pandemic, we pivoted to a fully online learning experience. Due to this, they were able to reach users in all parts of the country and also employ artists whose livelihoods were affected by the pandemic.
How is WE HUB aiding your startup?
WE HUB is an exclusive incubator for women entrepreneurs. They have been very supportive of Artfills, through their programs. It is great that the WE HUB program is fully customised according to the needs of every startup. In a short span, we have received mentor support for making key decisions in terms of fundraising, marketing, acquisition, and business model. It has also been great to connect and exchange ideas with other women entrepreneurs in our cohort.