The Embassy of Sweden Felicitates Winners Of 7-Day Sustainability Challenge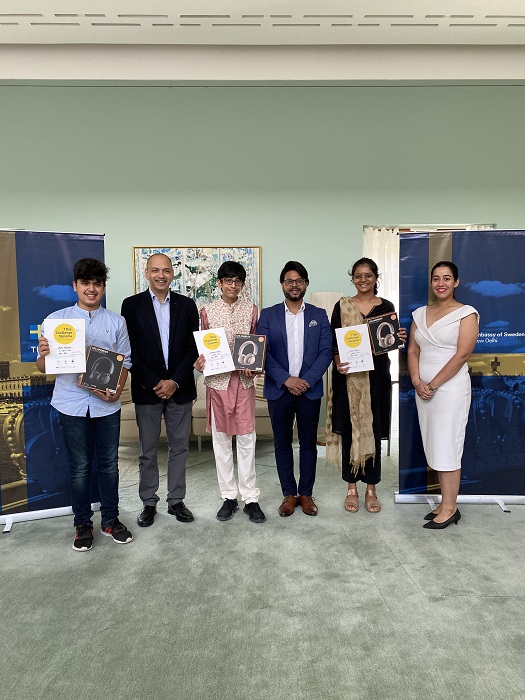 Gurugram, August 03rd, 2022: On Monday, August 1, 2022, the Embassy of Sweden announced the winners of its 7 Day Challenge for Sustainable living, which was organised in collaboration with the Swedish Institute and the Heritage International Xperiential School. Tanishi Dutt, Shivansh Gupta and Aarav Bhandari are the winners of the challenge that celebrates the most innovative ideas, promoting 'Eat Smart, Move Smart, and Live Smart'. Students were evaluated based on the impact and creativity they showcased. The winners were awarded Sustainable Solar powered headphones from Urbanista, a Swedish brand which promotes sustainability through a range of solar-powered consumer electronics.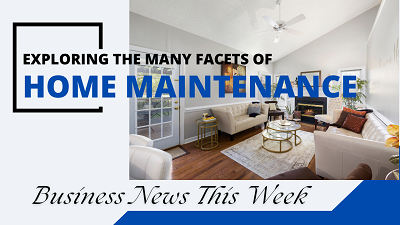 The challenge was launched last month on June 1, 2022, at Heritage International Xperiential School ahead of the Stockholm+50, a UN environmental conference held in Stockholm from June 2-3, 2022. It was launched as a part of the intergenerational climate dialogue, focused on raising youth's involvement and voices on sustainability and climate change. This year's high-level global meet highlighted the pressing need to work together toward the planet's health. The year's theme, "A healthy planet for the prosperity of all – our responsibility, our opportunity", brought together individuals, communities, organizations, and governments from across the globe, to boost small or large initiatives promoting the well-being of current and future generations.
Tanishi Dutt, a 14-year-old, who has been promoting shopping from CSNF- Community Supported Natural Farming, was awarded for her idea of a weather prediction app in Hindi for farmers. The app assisted farmers with all the information concerning farming, different crops and chemical-free means of crop production. She also started an initiative to collect E-waste and expired medicine on a weekly basis to prevent them from harming any beings. Besides, along with the support of her society, she created a mini compost using an old dustbin, an old skewer, some dried leaves and wet waste. She promoted these eco-friendly activities and invited more to join her carbon neutrality initiative, including sustainable shopping habits and the practice to "Switch off your engine".
Aarav Bhandari, the 13-year-old, was awarded for leveraging the power of social media to create awareness for sustainable ways of living. He created an Instagram account called 'Sustainable life choices by Aarav Bhandari', where he posted all the activities he did during the week. He initiated a plant drive in his society and used RO's wastewater to water the plants. He also promoted the use of cloth wrap instead of aluminium foils, encouraged people to use stairs instead of elevators to reduce energy consumption, propagated use of bicycle to visit nearby places, and urged people to avoid plastic bags and switch off lights whenever not in use.
Shivansh Gupta, 14 years old, was selected as a winner for promoting consumption of seasonal fruits, reduction in use of drink bottled water, and preventing food wastage. Moreover, he raised awareness for carpooling, conserving electricity by switching it off when not in use, and recycling plastic waste and old clothes. He also promoted the idea of growing your own food by planting fruit-bearing plants/trees, using cloth bags and drying clothes under the sun instead of in a dryer.
The event on 1 August ended with the students visiting the "Sustainability by Sweden – Showroom India" at the Business Sweden office in New Delhi, which is a unique showcase of Swedish green technologies introduced in India through the bilateral flagship program India Sweden Innovations Accelerator Program. The students got a chance to interact with Business Sweden's dedicated sustainability and climate change team, to get a glimpse of how Sweden deploys its proven triple helix model to address sustainability related issues and develop glocalized solutions for sustainable living.
Commenting on the urgent need for collective action towards sustainable living, Gautam Bhattacharyya, Chargé d'affaires, Embassy of Sweden, "I am glad to see that these students come up with such sensitive and brilliant ideas to beat climate change. They have shown us ways how with small changes in our daily habits, we can bring about a big change. Sweden, a nation which has been working toward integrating sustainability in every aspect of life, is encouraging more such initiatives to be launched to generate collective awareness and action towards the cause. I believe these small steps will make way for big changes and lead the young generation towards a better and brighter future."

Spokey Wheeler, Director, Heritage International Xperiential School, said, "I am proud of our students' initiatives and out-of-box thinking, which is reflective of our objective to instill in our students a strong sense of awareness and ability to serve the community. I am extremely thrilled and impressed with how they have contributed with innovative and thoughtful ideas. It is only their endeavour and spirit which assure us that the earth's future will be more sustainable than the state it is in today."
The week-long challenge encouraged students to design a #MyClimateCommitment plan, wherein they explored ways of sustainable eating, moving and living. The prime motive of the challenge was to encourage both innovation and awareness about sustainable living among youth, as not only a 7-day choice but a life choice.