Padma Shri Swami Sivananda, Yoga guru and the 126 years old living Indian on secret of his longevity…
Hyderabad, August 2022…..Swami Sivananda, a 126-year-old yoga guru, known as the oldest Indian and the happiest man was at SportsExpo at Hitex on Sunday morning.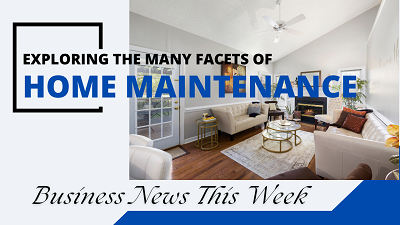 He is also the oldest man ever to receive a Padma Shri.
The Grand old man of India was in the city at the invitation of Hitex to participate in Yoga organised as part of the ongoing SportsExpo at Madhapur. He showed his Yoga skills by demonstrating a few asanas –Paschimottanasana, Sarvangasana, and Pavanamuktasana to name a few to the 1000-plus Yoga enthusiasts at a yoga program called Yoganamami.
Later he interacted with the media. While talking to the media he said it was his maiden visit to the city. Hyderabadis are lovely people by heart and soul. I wish them to practice more Yoga.
In reply to a question, he said his date of birth is 8th August 1896. He has given a brief personal life profile and a colour photocopy of his Aadhar Card.
Revealing the secret behind his long life, he said, it is a simple life. Life without money, no donations, no desire, no oil, salt, milk, fruit, no day sleeping, and guru Omkarananda Goswami's Kripa, all led to disease-free 126 years of life.
I started practising Yoga at the age of nine.
Sarvangasana and Matsyasana rejuvenate life. Do those Yogas for youthfulness he told his gathering.
Sharing more details about his personal life he said I practice an ancient way of living. I eat early and sleep early and rise early. I rarely eat breakfast, if all I do, I eat boiled potatoes. I just have lunch and dinner, both in a very limited quantity. I eat two chapatis, boiled potato, puffed rice, and barley. porridge. I eat only two times.
I eat less and in limited quantities.
I don't eat tasty food. I stay away from fast food, he shared.
I don't have any favourite food of my own, he added. A lot of people live to eat, but I eat to live
Given his routine he said I get up at 3 am, perform ablution(washing body) , walk for an hour, worship, pray, chant, skip breakfast, have lunch at 12noon then I take two hours rest(i don't sleep) and then I retire to bed by 9 pm. I don't have any family members, I am a bachelor, and I lead a life of celibacy. I live in Varanasi. I use a well controlled and regulated tongue to talk. Coffee table conversations are unnecessary conversations that are not good for mental health, he said.
I travelled for 40 long years across six continents. Once immigration officials in the Middle East after seeing my date of birth on Passport were shocked to know my age, Padmasri Swami Sivananda revealed.
I met Prime Minister Modi. I like the yoga forms of Ramdev baba. I like him. What he is doing is good, he said. I met Subhas Chandra Bose whose defiance of British authority in India made him a hero among Indians. He was my boyhood friend, Swami Sivananda shared
When asked about Yoga 100 years ago and now, since he has been practicing Yoga well over 100 years, he said, it is all the same. It is more popular now than in the past. It is more popular in the west than in the place where it is born. When asked why people are confused with so many different kinds of yoga, he said, whatever the name or nomenclature they may give, the Yoga fundamentals or the essential components of a yoga practice such as breathing, meditation, intention, asanas, and relaxation are the same.
Replying to a question about why he left using milk and banana, he said, in my childhood, we used to beg for food from door to door. The poor in this country still do not have Milk and bananas.
That is why I have shunned using them, he informed
The monk, though he doesn't dress in saffron robes, has dedicated his life to serving those affected by leprosy. He follows a simple belief: 'The world is my home, its people are my fathers and mothers, to love and serve them is my religion. When asked why he chose to serve leprosy patients he said, Lord Jagannadh is deformed and symbolises them. So I chose to serve leprosy-affected people at Puri for the past 50 years. He has served well over 600 leprosy-affected beggars with dignity at Puri by personally meeting them at their huts.
When asked to give a message to the people he said my life is my message.
Swami Sivananda, a 125-year-old yoga guru, known as the oldest and the happiest man arrived in the city yesterday.
The 126-year-old Yoga Guru lives on an oil-free boiled diet for a long life and has many followers in Hyderabad. His simplest, disciplined, well-regulated ways of living with early morning Yoga has given him a disease-free and tension-free longest life. He demonstrates his life as an exemplary lesson rather than preaching.
Yoga was never a part of the sports and fitness exhibitions so far. Looking at the growing popularity and public interest in this ancient science and art we have decided to have a special Yoga Pavilion at Sports Expo.
SportExpo India is a three-day biggest exhibition on sports organized by HITEX. It is the three days of Exhibition on Sports, Fitness, Nutrition & Wellness products and services. The expo has 50 stalls and quite a large activity area. Entry to the expo is free
The expo kicked off on Friday and concluded on Sunday.