Hospitals across the country received immunity supplements in the form of a donation under a drive initiated by India's first and only nutraceuticals i2c (ideas to commercialization) platform, Nutrify Today.The drive was organised in collaboration with ten leading pharmaceuticals and nutraceuticals companies in India who came forward and joined hands with Nutrify Today to support our healthcare workers and Covid frontline warriors.
The immunity supplements collected through the chain of donors and contributors has been diverted to the hospitals throughout the country and further the hospitals have ensured distribution of these supplements to the doctors working directly in contact with covid patients.The need for such a drive was felt after the second wave of covid impacted millions of people in the country and putting our healthcare sector under severe stress.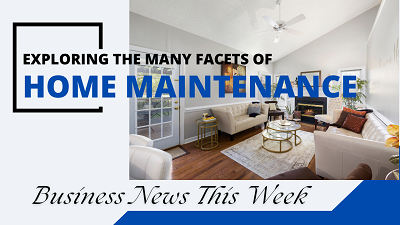 "The government and healthcare service providers have been actively working towards helping the affected people by putting their own lives at risk. While we are focusing on the struggles of the people, there has not been a lot of talk around the challenges faced by our healthcare workers and corona warriors," said Amit Srivastava, Chief Catalyst and Founder of Nutrify Today.He added that even after the healthcare workers have been vaccinated, there is no concrete evidence that it protects them as they are continuously exposed to extreme covid cases.
"We at Nutrify Today decided to select healthcare workers and connect them to responsible nutrition companies with immunity building supplements. Nutrify Today engaged hospitals cross India from Pondicherry to Kashmir and ensured that all immunity supplement donations that came from industry reached the healthcare workers at their workstation to ensure that they consume it," Srivastava stated.
The companies that came forward and partnered with Nutrify in this initiative are Tablets India, Fast and Up, Zenova Lifesciences, Shield Healthcare , Troikka Pharma, Lifespan, Thinsol, Crius, Pulse Pharma, Esperer Nutrition, Strive Nutrition, and Origins Nutra.Srivastava expressed his heartfelt gratitude to the companies for joining hands in Nutrify Today's philanthropic initiative for providing necessary support to out frontline workers in these critical times.Through this one-of-a-kind initiative, it is estimated that at least 200,000 healthcare service providers will receive the immunity supplements in only a few weeks. Further, more industry experts and hospitals are coming forward and joining the initiative to ensure a seamless collection and distribution of nutrition supplements to the doctors on the ground.
Nutrify Today is a nutraceutical industry platform that works closely with pharmaceutical industry with focus on nutraceuticals, responsible nutrition companies, and medical community in enabling and empowering responsible nutrition business.This initiative has been carried out as a social responsibility initiative by Nutrify Today in collaboration with industry stalwarts and promising start-ups to support our covid warriors in these challenging times.