NCPCR launches a national campaign Addiction Free Amrit Kaal
New Delhi, 2 Jun. 2023: Welcoming the Government initiative of bringing tobacco regulation on OTT platforms, various health experts, child right activists and the chairperson of National Commission for Protection of Child Rights (NCPCR), Mr. Priyank Kanoongo unanimously called for the proposed COTPA Amendment Act in creating a tobacco-free environment for children.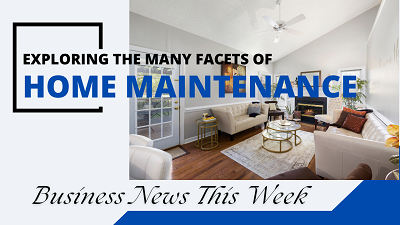 For its part, on the World Tobacco Day on Wednesday, the NCPCR launched a nationwide campaign "Addiction Free Amrit Kaal", an initiative aimed at promoting a tobacco and drug-free India with the help of children. This campaign, aimed at promoting a healthier and addiction-free India, marks a significant milestone in the mission to create a tobacco and drug-free nation. Organized by the NCPCR in technical partnership with Tobacco Free India, a citizens' group, the campaign strives to address the pressing issue of tobacco and drug addiction in the country.
Mr. Kanoongo highlighted the concerning link between tobacco products and drug addiction, noting that the entertainment industry plays a significant role in enticing children into tobacco use. While we had rules requiring warnings on tobacco product scenes in films, there was a pressing need for regulations regarding Over-The-Top (OTT) platforms, which have gained popularity in recent times and were being misused. The commission had recommended for the regulation of tobacco use on OTT platforms to address this issue effectively. And now, we are delighted that the government has introduced this much-needed regulation, addressing the importance of curbing tobacco use on OTT platforms.
"I strongly support a robust Cigarettes and Other Tobacco Products Act (COTPA), which can serve as an important tool in curbing tobacco use, especially among children. This legislation encompasses stringent measures to restrict all forms of tobacco advertising at the point of sale and put an end to the practice of designated smoking zones in public places. These smoking zones pose significant harm to children who are exposed to tobacco smoke in these areas," stated the head of NCPCR during the event while launching the national campaign.
Highlighting the unique drive, he mentioned that children, who are the most affected by indirect tobacco use, have been made members of 'Prahari Clubs' established in schools. They will serve as the government's eyes and ears, sharing information if any tobacco-selling shops exist near their schools. "So far, we have formed 67,000 such clubs with over 8 lakh members, Soon the number of its members will double. Along with this, these 'Prahri Clubs' can be used in the direction of liberating India from tobacco and drugs," he added. The session was moderated by Mr. Mukesh Kejriwal, a renowned journalist and tobacco control activist.
Mr. Praveen Ramdas National Secretary of 'Vigyan Bharati' and keynote speaker of the event, stressed on the role of educational institutions in promoting traditional practices and holistic approaches to combat addiction. He also expressed concern that addiction is now being equated as an expression of freedom and fashion. "We not only need to plug the loopholes in the existing law but also focus on promoting institutions inculcating good habits and strengthening the family system," he said.
Dr. Uma Kumar, Head of Rheumatology at AIIMS Delhi and a reputed public health expert, highlighted the health risks associated with drug and tobacco addiction. She emphasized that over 13 lakh people die annually in the country due to the consumption of deadly tobacco products. The COTPA Amendment Bill will not only save lives but also reduce the burden on the healthcare system, she added. She urged for the immediate implementation of COTPA amendments "because each second matters, given that the product is claiming a large number of youths in the country."
Speaking about the theme of World No Tobacco Day this year, "We need food, not tobacco," Dr. Uma Kumar emphasized the adverse health effects faced not only by tobacco users but also by those involved in its manufacturing, including green tobacco sickness and cancers.
Dr Jagdish Kaur, regional advisor , Tobacco Free Initiative, WHO gave insight into global perspective on addiction prevention and control and warned that as people are becoming more aware about the tobacco menace, the industry is adopting innovative ways to trap the youth. "We are glad that a move has been initiated to regulate OTT contents." she said.
The inaugural event also highlighted the key objectives of the campaign, including the protection of children's rights to have a tobacco and drug free environment around them. Several initiatives, workshops, awareness programs, and outreach activities are planned to actively engage schools, parents, and communities in the fight against tobacco and drug addiction.