Easterseals Florida Enrolling for 2023 Winter Camp, Announces New School-Based Summer Camp for 2024
Tampa, FL (November 21, 2023) – Camp Challenge, operated by Easterseals Florida, is now enrolling for its 5-night Winter Camp, taking place from December 15-20, 2023. Located in Sorrento, FL, Camp Challenge provides a unique and inclusive experience for individuals aged 6 and above with physical and developmental disabilities, along with respite for caregivers.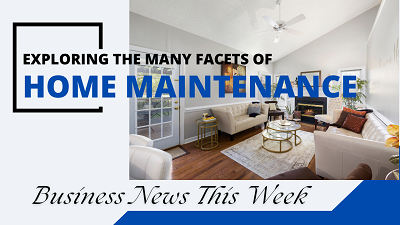 The 2023-24 camper application is available online at https://www.easterseals.com/florida/shared-components/document-library/CampChallenge/2023-2024-camper-application.pdf.
Camp Challenge offers a diverse range of camp activities, designed to promote social interaction, independence, and life-changing experiences. The 61-acre camping facility ensures a safe environment for campers to engage in activities, such as hiking, nature walks, drama, music groups, target range, swimming, sports, and more. The camp's emphasis on independent living skills, socialization, and sensory integration activities sets it apart as a truly transformative experience.
Easterseals Florida invites interested families to contact them at Camp@fl.easterseals.com or (352) 383-4711 to learn more about the 2023 Winter Camp and other Camp Challenge programs, including weekend camps, winter and spring break camps, and upcoming summer camps.
In addition to Camp Challenge's offerings, Easterseals Florida is bringing another new summer camp opportunity to the Tampa Bay area in 2024, specifically designed for children who are neurodiverse or have other related disabilities in the age range of preschool to second grade.
Easterseals Florida is thrilled to announce the launch of its STEAM (Science, Technology, Engineering, Art, and Math) summer camps, which will be held at the Easterseals School for Limitless Learning's campus in Valrico, FL. As part of the new private school's summer enrichment program, the STEAM camps will begin in June 2024, and registration is anticipated to open in spring 2024.
Jenn Siffermann, Vice President of Programs for Easterseals Florida, said, "Centered around multi-sensory experiences and integrated learning, the School for Limitless Learning's STEAM summer camps are specifically designed to offer children with autism and other neurodiversities engaging hands-on play opportunities that support their ongoing developmental needs. With opportunities to focus on meaningful interactions, our multi-sensory camps will focus on developmental, individual differences, and relationships (DIRFloortime® Model) through theme-based experiences. We are striving to create a strong sense of community, belonging, and a safe PLAY space for fun!"
The STEAM summer camps will provide a preview of the curriculum utilized at the Easterseals School for Limitless Learning. Expanding upon the play-based DIRFloortime® model, the private school will offer two specialized programs, a 10-month lower elementary program (preschool to second grade) and a year-round early childhood program (6 weeks of age to three years), along with before and after-school care, care during school breaks, and summer programs. The secure campus will also feature a boundless playground and a state-of-the-art indoor sensory room.