CNBC-TV18 brings Future. Female. Forward – The Women's Collective to Chennai city, igniting conversations on gender parity
21st July 2023: Following the resounding success of CNBC-TV18's Future. Female. Forward – The Women's Collective Hyderabad City Chapter, Chennai is all set to now witness the same with the upcoming City Chapter event. For over a decade, CNBC-TV18 has consistently upheld its dedication as a purposeful brand to advance gender parity in the workplace and has been bringing to light the profound influence it has on the economy and the nation's development. As it continues championing the conversation on gender equality and empowerment, CNBC-TV18 continues to spearhead its efforts with this city chapter scheduled to take place on July 24, 2023, from 5.00 PM onwards and will evolve into an evening of engaging discussions and inspiring stories at Taj Wellington Mews, Chennai.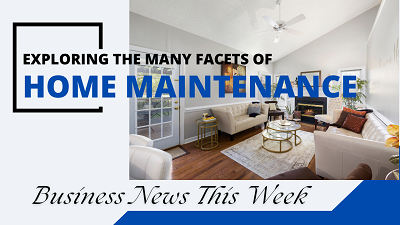 Notable personalities from the Manufacturing, Startup, and SaaS industries would be a part of the Chennai City Chapter. They will gather to discuss best practices for achieving parity in the workforce and explore potential affirmative actions for reducing the disparity. Palanivel Thiaga Rajan, Minister of IT and Digital Services, Tamil Nadu will be the chief guest of the event. Other esteemed guests gracing the event will be Air Marshal Suraj Kumar Jha, Air Office in Charge of Personnel; Rajeev Chaba , President and Managing Director, MG Motor India; Sumita Ghosh – Founder, Rangsutra; Hemant Malik – Divisional Chief Executive, Foods Business Division, ITC Limited; Nina Reddy, Joint Managing Director, Hotel Savera; Dr. Valli Arunachalam, Nuclear Scientist; Archana Chadha, Head of HR, HSBC India; Subbaraman Balasubramanyan, Senior Vice President, HCLTech; Nitin Razdan – Partner & Human Capital Consulting Leader, Deloitte South Asia; Ravi Kyran, CHRO, Bajaj Auto; Raja Radhakrishnan, President & Head HR, Ashok Leyland; Aruna Anand, Manager of Indian Chess Grandmaster Vishwanathan Anand & Chess Enthusiast; Aarthie Ramaswamy, Women Grandmaster & Former World U18 girls chess champion, MyHarvestFarms; Rati Shetty – Founder & Chief Product Officer, BankBazaar; Kamhalini Ithal – President, White Lotus & Co.; Vijayalakshmi Venkatraman – Founder, Gaayak and Ashwini Asokan – Founder & CEO, Mad Street Den among others.
The Chennai City Chapter will delve into three key panel discussions crucial to women's progress across industries; Women leading the Manufacturing growth story, which will be moderated by Shereen Bhan; Women in Workplace – The Leadership Take, moderated by Parikshit Luthra and The Startup Women Pioneers, which will be moderated by Shruti Mishra. The evening will also witness three key addresses namely, Pride, Glory & Female – Firsts in the Indian Air Force, a talk on The Great Chip Crunch, and Women Charting Success in Sports. A special felicitation ceremony is planned, where the remarkable women of Tamil Nadu, who have led innovation and proven their mettle with worthwhile contributions in their field from time to time. The event will reach its pinnacle with an electrifying and captivating performance entitled – A Tribute to the Women of Tamil Nadu that pays homage to the remarkable women of Tamil Nadu, celebrating their achievements and contributions.
Following the success of the Hyderabad City Chapter, Shereen Bhan, Managing Editor, CNBC-TV18 said, "Following the successful City Chapter in Hyderabad, we are excited to bring the 'Future. Female. Forward – The Women's Collective's city chapter to Chennai. This event will serve as a platform for organizations and institutions to foster impactful discussions and share the most effective practices and policies for advancing gender equality in the workplace. By highlighting women's contributions in the manufacturing, startup, and SaaS sectors, we aim to pave the way for a more inclusive and prosperous future, where every woman's potential is recognized and appreciated."

Sharing her thoughts, Smriti Mehra, CEO, of Business News, Network18, highlighted the significance of gender parity in the workforce for both societal and business reasons "Through our flagship initiative, Future. Female. Forward – The Women's Collective, CNBC-TV18 strives to empower women professionals and cultivate an inclusive environment. Building on the success of the Hyderabad city chapter, we are enthusiastic about engaging with policymakers and industry leaders from Chennai in our collective efforts to create a future where every individual has equal opportunities to thrive. The launch of the Chennai chapter presents a significant opportunity to bring together a variety of voices and viewpoints, enabling impactful discussions and the pursuit of solutions to establish a workplace that upholds gender equality."

Hitendra Dave, CEO, of HSBC India, commented, "Striving for gender parity is a commitment to fostering a truly inclusive and equitable workforce. To champion best practices that empower all individuals to thrive, we believe, together we need to embrace diversity as our strength, create opportunities for women to excel, and take affirmative actions that tear down barriers and uplift aspirations. We are happy to have discovered a like-minded partner and a valuable advocate in CNBCTV18 who shares our vision. Our shared goal is to create an inclusive and equitable workforce that celebrates and benefits from diversity. We are resolute in taking collective action to bring positive change."

"At HCLTech, our dedication lies in cultivating a workplace that fosters equality while establishing a supportive, respectful, and inclusive environment that empowers individuals to embrace their distinct talents and reach their full potential. We are delighted to collaborate with CNBC TV18 for the Future Female Forward initiative, joining the worldwide movement toward gender parity, diversity, and inclusion. I am confident that platforms like these will generate a positive impact, addressing the challenges and opportunities on the path to achieving gender equality" expressed Subbaraman Balasubramanyan, Senior Vice President, HCLTech.

Nitin Razdan – Partner & Human Capital Consulting Leader, Deloitte South Asia, said "Traditional biases, lack of basic amenities, and concerns around safety are causing low women participation in the blue-collar workforce, which ranges from 7-12.5% between sectors, depending on the degree of automation, maturity, salary levels, and level of physical-oriented work. Progressive organisations are deploying a mix of levers, such as gender sensitivity training, upskilling their existing female workforce, and adopting of women-centric policies such as menstrual leave, maternity benefits, and return to work programs. They are also upgrading the workplace experience, with separate changing rooms, dedicated medical professionals, transport facilities, flexible working arrangements, health programs, and most importantly, equitable pay."
CNBC-TV18's Future. Female. Forward – The Women's Collective is proudly presented by HSBC India. It is co-presented by HCLTech, while Deloitte India supports the initiative as Knowledge Partner, with Industry Partner, FICCI and Associate Partner, Reliance Industries.