NATHEALTH-Arthur D. Little Report Identifies Digitalization as a Key Opportunity for the Indian Healthcare Industry
Bangalore, March 23, 2023: 'Pathways to Scale Adoption of Digital Health in India', published by the leading global Strategy and Management Consultancy firm Arthur D. Little (ADL) in partnership with NATHEALTH, as a sequel to the 2022 publication, "A Bold Vision for 1 Billion Digital Health users in India by 2030", has identified digitalization as a key imperative for the healthcare industry in India. The firm says it has found a high level of acceptance for digital health services among consumers. While 74% of the nearly 150 surveyed respondents were aware of digitalization of health services, 67% had used a digital health solution recently, and 73% recognized that digital health records are/ will be useful. Ayushman Bharat Digital Mission (ABDM) has also found significant traction among Indians. Around 22% of the Indian population having ABHA ID and over 75% of public health facilities already in Health Facility Registry.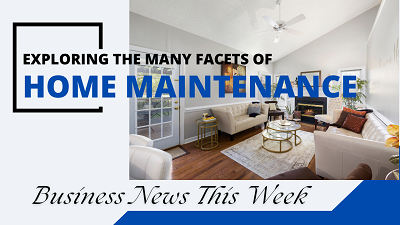 The report identifies an urgent need for the private sector healthcare players to adopt digitalization. ADL survey of over 30 private healthcare providers revealed that even though private providers acknowledge the benefits offered by digitalization, adoption remains nascent. Hence while 93% of the respondents agreed that digitalization is beneficial but only 7% of the providers have adopted digitalization across all operational use cases.
Despite the difference in digitalization levels, ABDM adoption remains limited across private providers of all segments and sizes, particularly due to a lack of awareness of benefits. Larger players are nervous about the implications of sharing internal digital systems and data, and data security. The smaller players are resistant as they view digitalization as an additional cost rather than an investment, while some fear increased regulatory scrutiny.
A strong business case exists for digitalization and ABDM integration across the private provider segments. ADL analysis of the benefits of digitalization reveal that by using cloud-based solutions, providers could improve profitability by 3-6% to with a payback period of less than 18-36 months. ADL strongly believes that ABDM could emerge as a powerful catalyst of digital adoption for the full healthcare provider ecosystem. Providers using ABDM-compliant systems can capture more than 80% of the benefits of digitalization with a 60% reduction in Capex as compared to on-premises systems. Thus, there is no need to subsidize capital costs associated with digitalization.
Commenting on the report, Barnik Chitran Maitra, Managing Partner, Arthur D. Little India & South Asia says "The consumers of the Indian health ecosystem are ready for large-scale digitalization. Larger players are nervous about sharing internal digital systems and data, and data security. Smaller players are resistant viewing digitalization as an additional cost while some fear increased regulatory scrutiny. The push for deeper digital adoption and ABDM integration by private players shall require a concerted and collective effort on part of the government, payors, and the private providers."
The report proposes 10 imperatives to drive digital health adoption and ABDM integration:
1. Demonstrate data security and privacy safeguards for customer health records, for larger provider segments, through technology demonstrations and regulatory interventions
2. Engage with providers holistically to emphasize the benefits of digitalization and ABDM adoption and provide clarity on the roadmap for ABDM
3. Create initial champions and partners (ABDM evangelists) from leading private healthcare providers, including digital-forward players from healthtech and out-of-home segments.
4. Increase the scope/ambit of ABDM by creating clear certification requirements and roll-out timelines for healthtech, senior care, and home healthcare players.
5. Mandate the use of ABDM-compliant software for all hospitals and diagnostic centers, including linking them to quality accreditation. This should be augmented by incentivizing more Digital Solution Companies (DSCs) to integrate into the ABDM ecosystem.
6. Increase insurance penetration and accelerate payor consolidation through a single-window Health Claims Exchange (HCX) platform and introduction of insurance for the missing middle.
7. Scale the ABDM tools/software provider ecosystem by simplifying and demystifying compliance processes, by mandating DSCs to offer ABDM-compliant software to providers.
8. Scale ABDM citizen adoption by driving universal creation of ABHA ID and citizen awareness programs to ensure strong consumer pull for ABDM solutions.
9. Institute training programs and provide content ecosystem for self-training of non-physician staff, especially nurses who stand to gain most from the digitalization and integration with ABDM.
10. Reward digitalization and ABDM adoption through better reimbursements (higher rates and faster payments) for PMJAY, ESI, other social health insurance (CGHS, ECHS, etc.) and PSU panel. Also design other ABDM usage-linked incentives including scaling up DHIS