Medica pioneers in West Bengal Eustachian Balloon Catheterization: An answer for a chronic blocked ear ailment
Mumbai/Kolkata, 24th March 2023: Medica Group of Hospitals, the largest private hospital chain in Eastern India, at its flagship facility Medica Superspecialty Hospital in Kolkata conducted West Bengal's FIRST Eustachian Tube Balloon Catheterization procedure on a 67-year-old male patient from Aizawl, Mizoram. The team of experienced doctors from the ENT department and the care team of Medica joined hands together for this unique case. The team put in their combined efforts under the leadership of Dr. Souvik Roy Choudhury, Consultant ENT and Head Neck Surgeon, Medica Superspecialty Hospital who was ably supported by OT Staff and technicians along with the care team of Medica including, Dr. Kasturi Hossain Bandopadhyay, Senior Consultant Anaesthesiologist, ensured to achieve this momentous feat on 18th March 2023.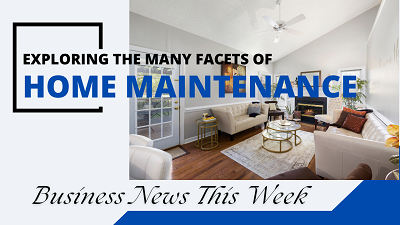 Mr. Vanlalhluna Sailo, 67, of Aizawl, Mizoram, was first seen at Medica Superspeciality Hospital on 15th March for bilateral ear heaviness and an on-off phenomenon while turning posture. He was diagnosed with Eustachian tube dysfunction bilateral with mild hearing loss after a thorough examination by the specialised ENT team of doctors. His symptoms had been bothering him for several months, and he had tried numerous conservative treatments, but the discomfort had not subsided. While reviewing his medical history, the doctors discovered that he was an oesophageal cancer survivor patient. A eustachian tube balloon catheterization procedure was planned after a thorough evaluation.
A Eustachian Tube Balloon Catheterization is a day-care procedure performed under general anaesthesia. The eustachian tube connects the ear to the nose and maintains physiological air pressure within the ear, which helps with hearing and body balance. The tube's dysfunction causes ear blockage, heaviness, decreased hearing, and even body imbalance.
On March 18th, at around 10 am, the patient was given general anaesthesia, after which the patient's nose was decongested and the eustachian balloon was passed through the inserter into the eustachian opening under endoscopic guidance. The balloon was then inflated for a predetermined amount of time at a fixed pressure. Following that, no nasal packing was required. Right after the procedure, the patient was taken out of anaesthesia and transferred to the recovery room.
Dr. Souvik Roy Choudhury, who led the operation, said, "We see quite a few patients with the same symptom in our daily practice; we all try conservative treatment first, such as nasal decongestants, nasal steroid spray, and the valsalva maneuver (a breathing technique that can be used to unclog ears, restore heart rhythm, or diagnose an autonomic nervous system (ANS)). Sometimes it works, but most of the time it doesn't. At such times, eustachian catheterization comes into work, which can reverse the physiological blockage of the eustachian tube and resolve the problems. This procedure has gained popularity in India over the last six months, but no one has used it to date in Bengal. As a result, we took the opportunity to successfully treat this patient with this technique. The procedure's simplicity is admirable, and the results are almost immediate. In addition, patients are released after a few hours with no morbidity or the need for long-term medications. We are honored to pilot this new operative procedure for the first time in West Bengal."
Mr. Ayanabh DebGupta, Co-founder & Jt. Managing Director, Medica Group of Hospitals, said, "Medica has always believed in technology to render the best of the clinical services in Eastern India. We have had a longstanding relationship with North-Eastern states and we are pleased to help this patient from the north-east region who has been suffering for a year."
Mr. Sailo was pain-free immediately after the operation and was discharged in a perfectly stable state four hours after the OT. The patient was a lot better and lighter in the ear. He is gradually resuming his normal life.
Medica Superspecialty Hospital in Kolkata, which has a world-class comprehensive surgery department and is widely known for its excellence in every department, has added another feather to its cap after successfully treating this ENT patient from Mizoram with a first-of-its-kind procedure in West Bengal.