APL- Apollo Foundation Conducts Mega Eye Camp with Sightsavers India
Raipur,  March 2023: APL Apollo Foundation, the Corporate Social Responsibility (CSR) arm of APL Apollo Group, organized Jeevan Jyoti 1.0 Mega Eye Care Camp with Sightsavers India on 17th March 2023 at the Health and Wellness Center Kesda, Vikaskhand Simga, Zila Baloda Bazar – Bhatapara. Eye Health is global health and development issue across various nations, as it is associated with quality of life and survival expectancy among the middle-aged and elderly population. Today, 2.2 billion people, or 1/3rd population globally is affected by vision impairment and blindness.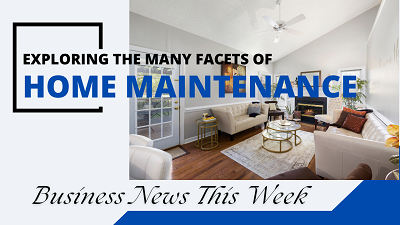 Eye Health also makes an essential contribution to the 2030 Agenda for United Nation's Sustainable Development Goals (SDG), and APL Apollo Foundation, in collaboration with Sightsavers India, is honored to play its part in achieving the SDG target of ensuring healthy lives and promoting well-being for all.
According to Ms. Kiran Dhruw, Sarpanch, Kesda Village, District Baloda Bazar – Bhatapara "Millions in India go blind due to lack of awareness and availability of basic infrastructure. While blindness is not fatal, it is still a major contributor to poverty as he/she becomes most vulnerable to losing opportunities. Eye health thus is extremely important for every individual and it is our duty to ensure access to eye care services in our villages." Mrs Ramdulari Kashyap ,
Sarpanch, Ringni Village, District Baloda Bazar – Bhatapara said, "My message to the people of this community is to get their eyes tested at least once a year. Keeping eye health and overall well-being in mind, I congratulate the efforts of APL Apollo Building and APL Apollo Foundation on organizing this Mega Eye Camp in collaboration with Sightsavers India. Such initiatives will make sure that rural people are provided with the right aid and support to ensure proper eye care".
Mr. Anil Mittal, CEO, of APL Apollo Building Products Private Limited, said – "Preventing blindness increases access to education, employment, and prosperity and enables greater participation in all spheres of life. Access to eye care services thus becomes extremely important, especially in rural areas where opportunities and facilities are limited. APL Apollo Building Products and APL Apollo Foundation organized this Mega Eye CampJeevan Jyoti 1.0 at Simga block to provide eye care access to the people residing in Kesda, Ringni, and Newdha villages. APL Apollo Foundation will channel its efforts to ensure that optimum healthcare services are made available to people who need them the most."
Mr. R N Mohanty, CEO of Sightsavers India, said, "Eye care is the most neglected while being the most critical aspect of our lives. A lot of eye-health-related challenges can be addressed through early detection. I am glad that APL Apollo Foundation is conducting a Mega Eye Camp to ensure access to eye care services and chart a path that helps us continue working towards our mission to ensure no person goes blind needlessly".