Amazon miniTV embarks on an inspiring intense sports drama, Slum Golf, starring Sharad Kelkar, Mayur More, and Arjan Singh Aujla
Mumbai, November 15, 2023: – Amazon miniTV – Amazon's free video streaming service is bringing in a tale of triumph and determination with its upcoming sports drama, Slum Golf. The streaming service today released an intriguing poster along with the teaser for the inspiring flick. It follows the aspirational journey of a young boy from the slums in Mumbai who is constantly aiming high and chasing big dreams and ultimately fulfilling his goal. Starring Sharad Kelkar, Mayur More, and Arjan Singh Aujla in pivotal roles, Slum Golf offers a strong narrative, inspiring characters, and endless quotable and emotional moments that make us laugh, cry, cheer, and feel motivated all at once.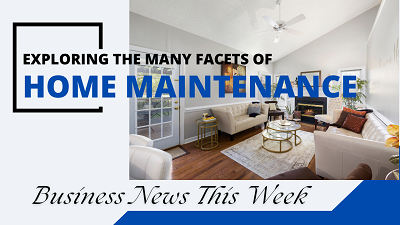 Created by Temple Bells Films and directed by Sujay Dahake, Slum Golf revolves around the rousing journey of Pawan, from the slum areas of Mumbai to the glory of the golf course, the series has an interesting take on redefining boundaries and crossing hurdles. The teaser gives a peek into his journey of pursuing his passion for golf and how he tackles real-life problems, juggling between finances, relations, and his ambition. He then meets coach Rane, a mentor whose support and guidance mark a turning point in his life. Pawan not only learns the technicalities of the sport but also gains invaluable life lessons, equipping him to pursue his goal.
Talking about the series, Amogh Dusad, Head of Content, Amazon miniTV, shared, "Slum Golf promises to be a heartwarming tale of resilience, hope, and the power of dreaming big. We feel delighted to bring to audiences this encouraging story and hope that it pushes them to follow their passion and go the distance to realizing their goals. I'd also like to give a huge shout-out to Temple Bells Films, Sharad, Mayur, and everyone associated with this highly inspirational series"

"Slum Golf is a project that is very close to my heart, as this is a story that beautifully captures the beauty of Mumbai, a city of dreams and if you have passion and determination in you nothing can stop you from achieving your goal. I hope that the series leaves the audiences with a word of thought and motivates them to never give up on their goals" said Sharad Kelkar, who will be seen portraying the role of Coach Rane in this sports drama.

Prathyusha J, Proprietor and Creative Producer at Temple Bells Films said, "Slum Golf is simply about the power of dreams and dreamers. We are excited to bring this unique and inspirational story in association with Amazon miniTV, and our producing partners, Kissa Shuru Productions. The show gives a classic insight into the contrasting social classes of Mumbai and their struggles. We hope that the journey of Pawan will not just entertain, but also touch the hearts of viewers and spark the spirit of resilience among them."