Irish Film Steps of Freedom – The Story of Irish Dance Wins Top Award at C2F2, 2nd Edition
Films from Greece, Singapore, Croatia, Chile, India, Belarus, Portugal, Spain, Iran, Brazil, and Italy Win Category Awards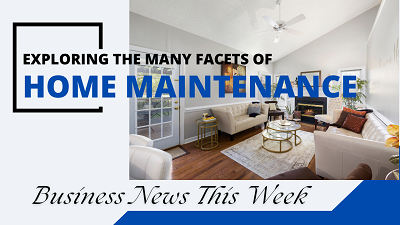 Mumbai – 31 July 2022 – Culture Cinema Film Festival (C2F2), announced the Awards for its 2nd edition in a ceremony that was participated by filmmakers from across the globe. The festival, C2F2, was created with the blessings and support of UNESCO Delhi, CIFEJ, the International Body of Children's' Film makers, and the Jaipur Literature Festival last year. C2F2 was conceived in line with the UN-declared "World Day for Cultural Diversity for Dialogue and Development.
Festival Jury this edition consisted of noted filmmakers and educators including Mr. Ramesh Tekwani, Mr. Vinod Ganatra, Mr. Ritesh Taksande, Ms. Theodora Malliarou, Mr. Vedakumar Manikonda, Mr. Jitendra Mishra, and Mr. Kamlesh Udasi.
Praveen Nagda, Festival Director, informed, "This year the Festival saw almost double the entries and filmmakers from 33 countries submitted their entries. The best entry of each category will get a certificate and a trophy and the best film amongst all entries, i.e. The Film of the Festival, in addition to the certificate and trophy will get a cash award of 500 Dollars US."
"Culture Cinema film festival is a congregation of diverse cultures to celebrate humanity. Delhi Metropolitan Education (DME) as Academic Partner and CIFFI International Film Festival as Festival Partner feel privileged to be a stakeholder in cinematic festivity," said Prof (Dr.) Ambrish Saxena
Professor and Dean, Media School, Delhi Metropolitan Education, Noida.
Dr. Ambrish Saxena, DME Noida conducted an international panel discussion on Cultural diversity and inclusivity in world cinema, while Prof (Dr) Gauri D Chakraborty, Bennett University conducted a panel discussion on Rasa and Indian Cinema: Context and Aesthetics in the festival.
Ashish SK, Founder, Punnaryug Artvision & Chairman FICCI-AVGC-XR FORUM said, "Culture Cinema 2022 was a 2nd edition and was truly a delight to watch amazing films. These cultural centric films have a lot of value in offering for all its audiences. After two years of pandemic, it was quite a fresh breather with Culture Cinema entries."
"Culture Cinema is a unique curation which has already evolved as a forum of recognizing the value of culture and its interpretation by diverse communities of the world. The film festival and its intent to encourage a range of experiences, thoughts, views, and traditions which we assimilate as culture is appreciable. As an academic, I look forward to engaging with more editions of this amazing endeavour featuring films from all round the globe," said Prof (Dr) Gauri D Chakraborty, Bennett University.
"We have created a specific initiative C2F2 In The Campus, this year. The 2nd edition of C2F2 (Culture Cinema Film Festival), will travel to the top academic campuses of India. In addition to the month-long online screenings, there will also be physical screening of winning films for our university partners Bennett University, Greater Noida and Delhi Metropolitan Education, Noida apart from few other reputed academic institutions across India," added Nagda, Festival Director.
C2F2 2nd Edition – AWARDEES
FILM OF THE FESTIVAL AWARD

Steps of Freedom – The Story of Irish Dance

Director: Ruan Magan; Producer: Ruan Magan; Country: Ireland

Category
Best Film
Best Film on Architectural Heritage
Despot's Palace of Mystra

Director & Producer: Ifigenia Dimitriou

Country: Greece

Best Film on Art & Artisans
The Construction of 'Singapore' in Singapore Cinema

Director: Jeanine Lim

Producer: Jeanine Lim

Country: Singapore

Best Film on Battles
Armour on four rivers

Director: Dario Lonjak

Producer: Velimir Grgić

Country: Croatia

Best Film on Biodiversity
Pacific Operation – Marina and the Spirit of the Sea

Director: Alejandra Araya

Producer: Alejandra Araya

Country: Chile

Best Film on Cultural Reforms
Fire on Edge

Directors: Pranab Jyoti Deka, Sujit Debbarma

Producer: Sujit Debbarma

Country: India

Best Film on Cultural Taboos
Niram

Director: Aswath S

Producer: Aswath S

Country: India

Best Film on Diaspora Culture
Steps of Freedom – The Story of Irish Dance

Director: Ruan Magan

Producer: Ruan Magan

Country: Ireland

Best Film on Education
How a little titmouse flew to the sun

Director: Natalia Kostyuchenko

Producer: National film studio Belarusfilm

Country: Belarus

Best Film on Food
Around The Table

Director: Rui Dantas Rodrigues

Producer: Sandra Gouveia Cardoso

Country: Portugal

Best Film on History (1)
NISE, A journey in the negation of love

Director: Maria Gisèle Royo

Producer: Maria Gisèle Royo

Country: Spain

Best Film on History (2)
The Saviour: Brig. Pritam Singh

Director: Dr. Paramjeet Singh Kattu

Producer: Karanveer Singh Sibia

Country: India

Best Film on Music
Children's Album Film 1

Directors: Boris KORSHUNOV, Irina MARGOLINA, Elena PETKEVICH, Natalia RYSS, Yevgeni NADTOCHEY, Elena PETKEVICH, Oxana CHERKASOVA, Igor VOLCHEK, Yevgeniya KHAZIKHANOVA, Aleksandr LENKIN, Oksana CHERKASOVA, Natalia CHERNYSHEVA

Producer: Irina MARGOLINA

Country: Belarus

Best Film on Mythology
Gilgamesh

Director: Hossein Moradizadeh

Producer: Hossein Moradizadeh

Country: Iran

Best Film on Philosophy
Red Wisdom

Director: Hossein Moradizadeh

Producer: Hossein Moradizadeh

Country: Iran

Best Film on Social Practices
The Traditional Brazilian Family KATU

Director: RODRIGO SENA

Producer: Arlindo Bezerra

Country: Brazil

Best Film on Traditional Medicine
Trawun – Work in Progress

Director: Matias Riquelme

Producer: Matias Riquelme

Country: Chile

Best Film on Travel & Tourism
DOCPOL-1 NATION 4 CITIES

Director: Simona Mancini

Producer: Simona Mancini

Country: Italy

Best Film on Tribal Community
LOST FOR WORDS

Director: RAJADITYA BANERJEE

Producer: RAJADITYA BANERJEE

Country: India