London leads European EDTECH Revolution
London, 9th September 2020. London is the leading EdTech hub in Europe according to new research published today, the first day of London Tech Week 2020, by London & Partners and Dealroom.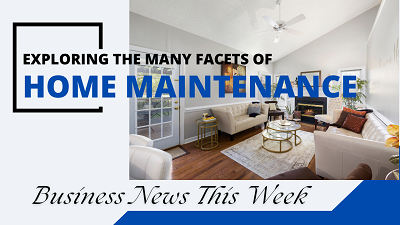 Best in Class: Global Trends in EdTech from a London Perspective explores EdTech VC-led investment trends since 2014, comparing countries and cities in terms of deal value and deal count, and considers the impact of coronavirus on the accelerated adoption of EdTech and the growth of the sector.
The report reveals that London is the top destination for EdTech investment in Europe, featuring as the only European city in the global EdTech top 10 by total VC investment value. The UK capital comes in eighth globally, with $630m invested into London-based EdTech companies since 2014. China dominates the top five ranking, with Beijing taking the top spot and Shanghai in third, while San Francisco and Bangalore come in second and fourth respectively.
Last year, London-based EdTech companies raised a total of $124m in VC investment, ahead of Paris with $92m and Berlin's $67m. London's EdTech ecosystem is also the largest in Europe, with an estimated value of $3.4bn. The Paris EdTech ecosystem is worth $1.9bn, while Berlin's is $0.8bn.
Hemin Bharucha, Chief Representative, India at London & Partners said: "The EdTech sector globally has seen exponential growth over the last six months due to the accelerated adoption of online learning brought on by the coronavirus pandemic. The new research today shows that London is the leading EdTech hub in Europe, home to some of the world's most exciting EdTech companies who are leading the way in innovation. The UK capital is also quickly becoming a major global hub for the sector, with its thriving ecosystem providing access to tech talent, growth capital, policy makers and world-class universities all in one place."
Amongst EdTech investment deals in Europe, London's EdTech startups have consistently raised more funding rounds than any other city since 2017. This year so far, London leads with 15 deals, followed by Paris (10), Berlin (6) and Dublin (1). Comparing global cities for deal count in 2020, the UK capital ranks fourth behind San Francisco, Bangalore and New York and ahead of Beijing.
High deal count volume suggests there is significant growth ahead for London's EdTech sector, as early-stage startups develop innovative technologies and apps for learning and development.
Coronavirus has forced major changes in education at every level, from early years to adult learning and career development. The pandemic has accelerated the adoption of digital technology in education with global EdTech investment on track to grow by 15% in 2020, a predicted $7.6bn.
The EdTech sector in London is in its infancy compared to other sectors like AI, fintech and healthtech, but the latest research shows startups in London and across the UK are well-positioned to capitalise on the recent adoption of EdTech. London is also home to Europe's only current EdTech unicorn, Learning Technologies Group.
Further analysis of the research shows that the UK EdTech sector is one of the fastest growing in Europe, with VC investment quadrupling between 2014 and 2019. While the US and Asia continue to dominate the global EdTech investment landscape, the UK is leading the way in Europe with over $1bn in VC-investment into EdTech since 2014, followed by France with $0.4bn and Ireland with $0.3bn.
The UK received 39% of all European EdTech investment in 2019, more than France, Ireland and Germany combined. London alone accounted for 17% of total European investment last year.
While European investors still contribute the majority of investment into European EdTech, US investors are playing an increasingly important role, demonstrating growing confidence in Europe's EdTech sector.
Last year, 27% of VC investment into Europe came from US investors, up from 23% in 2018. London-based companies are attracting significant interest from US investors too, with EduMe securing $5m Series A funding from Valo Ventures in July, the Silicon Valley-based VC's first European investment.
Nic Newman, Partner at Emerge Education said: "At Emerge we have seen how EdTech companies are benefiting from the world's education going online almost overnight. These changes were precipitated by the COVID-19 crisis, but the result may be a tipping point for EdTech towards mass adoption in schools, further and higher education and corporates. Education will never be the same again now that millions of students and teachers have embraced online learning platforms. We also recognise that this change brings challenges, such as unequal access, which must be addressed.
"To build and scale a successful EdTech company you need to be part of an advanced EdTech ecosystem. With some of the best emerging EdTech companies, a thriving community and a web of support from venture finance to growth programs, London is one of the top cities in the world for EdTech."
A number of London's 'rising stars' in EdTech have experienced considerable growth during the pandemic and are expanding globally from the UK capital, as well as hiring rapidly. These companies include:
EduMe – The corporate training solution offers customisable and mobile-first remote training, communication and engagement platform for deskless workers and in July closed a $5m Series A funding round from Valo Ventures.
WhiteHat – Career-focused modern professional apprenticeships aimed at 800,000 UK 16-24 year old's not in employment, education or training have accelerated their employee count over the last 6 months.
VRtuoso – A tool to create virtual reality presentations for corporate learning, sales and marketing, changing the way knowledge is delivered by creating interactive and immersive learning experiences
Lingumi – The EdTech platform for toddlers and preschoolers raised a $5m million Series A in April 2020 to continue developing its AI-driven language lessons and expand the team globally.
Construct Education – The online education platform designed to offer accessible, engaging education that empowers individual personal development was founded in 2013 in London. The company quickly expanded offices from the UK, to the US and South Africa and from 2018 to 2019, its revenue grew by over 500%.
Century Tech – The developer of AI classroom technology provides students with an education personalised to their individual strengths, weaknesses, behaviours, and habits. During the pandemic, the company has signed a landmark technology partnership deal with the Lebanese government to bring their technology free to thousands of schools in Lebanon.
Jacob Waern, Founder and CEO, EduMe, The Workforce Success Platform, said: "London proved to be the right mix of talent, open-minded thinking and creativity that made it an easy choice to base our emerging business. In the last six months, we've built even closer relationships with our customers and are even more attuned to the best ways of serving remote employees. Through the Coronavirus crisis, we've experienced a surge in demand for EduMe, including Uber using us to train drivers on Coronavirus safety measures globally. With our recent (Series A) boost in committed investment, we're aggressively hiring new talent, we're targeting new industries and we will continue to help companies globally, to train, inform and engage an increasingly deskless workforce."
The release of the EdTech report coincides with London Tech Week 2020 (1st-11th Sept), a fully virtual and global accessible event addressing the impact of the technology ecosystem on key issues including health, education, security, the future of work and the socio-economic inclusion of women, BAME and under-represented groups.
Education focused events taking place during the week include Future of Learning: 2020-2025 on Tuesday 8th September where futurist Shivvy Jervis, will discuss the findings of a joint investigation between her social innovation forecasting lab FutureScape248 and London & Partners with a panel of experts including Professor Mischa Dohler (King's College London), Founder and CEO Gori Yahaya (UpSkill Digital) and Director Caroline Wright (BESA and EdTech Exchange).
The collaborative research project, Future of Learning: 2020-2025, explores four themes that are likely to influence learning over the next five years. These include skilling for the future as new job specialities like a Data Ethicist become commonplace, emerging technologies that will shape our learning experiences, such as emotionally aware AI or the tactile web, and the opportunities for hybrid learning. Sign up for the event here.
Best in Class: Global Trends in EdTech from a London Perspective can be downloaded here.