Weikfield Foods Launches Revolutionary Instant Custard Mix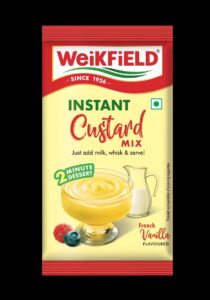 Weikfield Foods Pvt Limited, India's leading brand for Custard Powder, Corn Flour, Baking Powder, and Pasta; today unveiled its latest innovation, the Weikfield Instant Custard Mix. This Ready-in-2-Minutes dessert, set to revolutionize the custard powder market, is part of the company's commitment to enhancing consumer experiences with easy-to-make food options.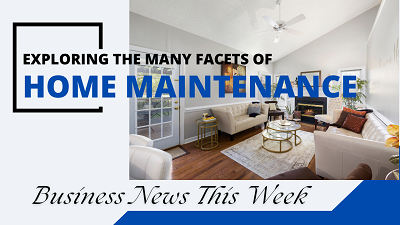 For over six decades, Weikfield has dominated the Western Dessert Mixes category with an extensive range of products, including the popular Weikfield Custard Powder. The new Instant Custard Mix capitalizes on this popularity and aims to increase the penetration of custard in the Indian market.
Commenting on the launch, Mr. D S Sachdeva, CEO of Weikfield Foods, said, "Custard has been a staple dessert in many Indian households. However, it's often seen as time-consuming and difficult to prepare. Our solution is the Weikfield Instant Custard Mix, a game-changing product that offers the same great taste in a convenient, 2-minute format."

Mr. Sachdeva further added, "This product, which has been two years in the making, simplifies custard preparation while preserving the signature flavor, taste, and smooth texture of Weikfield Custard. We're confident that this new product will rekindle consumers' love for custard."
The Weikfield Instant Custard Mix is extremely easy and convenient to prepare. All one needs is a cup of chilled milk and a pack of Weikfield Instant Custard Mix. With just two simple steps—add the mix to chilled milk and whisk for 2 minutes—custard preparation has been made effortless.
Priced affordably at Rs. 25 per sachet, which makes 2 servings of custard, the product is set to hit the shelves of major retailers, modern trade stores, and ecommerce platforms across major metros in India.
Weikfield's innovative addition to the Ready-to-Eat segment marks another milestone in the company's mission to 'Weik-up Life's Little Moments' by offering quick, easy, and delicious homemade dessert options.