SAYA Homes celebrated I-Day with Actor Shakti Kapoor…
Noida, 16th August, 2022: On the occasion of the 75 th Independence Day, SAYA Homes, a leading developer in the Delhi-NCR region, observed the true spirit of Independence Day with different hues of patriotism and grand celebration. The ceremony started with a celebratory flag-hoisting in the morning, followed by fun activities scheduled in the evening for residents at SAYA Gold Avenue in Ghaziabad and SAYA Zion in Greater Noida West. The chief guest, Shakti Kapoor, respected Bollywood actor, brought great zeal and nationalistic sentiment to the event.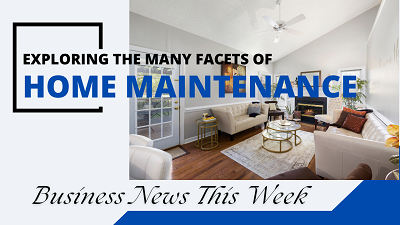 As patriotism reached its pinnacle, people were commemorating the martyrs and applauding the military's sacrifices to defend us every day. People's emotions were filled with pride as they commemorated the hardships and experiences that this day represents for every Indian citizen. The event saw participation from children and youngsters as well.
The ceremony 'SAYA Ki Udaan' was conducted in accordance with the COVID-19 safety protocols like social distancing and other precautionary norms. The festivity started in the morning with a flag hoisting ceremony at both luxury residential properties – SAYA Gold Avenue and SAYA Zion, culminating into further celebrations in the evening that featured live performers, as well as dancing, sketching, painting, and sports competitions. Highly regarded musicians Shivaya Band and Sanam Singh gave live performances at SAYA Gold Avenue in Ghaziabad and SAYA Zion in Noida, respectively. The chief guest, Shakti Kapoor, presented the awards to the competition winners.
Fueled with the spirit of Independence, Mr. Vikas Bhasin, Director, SAYA Homes, said, "Independence Day holds so much respect in our hearts. We are incredibly appreciative of the
freedom warriors who sacrificed so much to free the country from colonial oppression. SAYA Group's celebration was a token attempt on our part to remember their bravery and courage. Organizing such events and celebrating this day, not only energize the residents but also make the atmosphere peaceful and pleasant. The support and encouragement we receive from our residents inspires us to improve each year."
Saya Zion is a high-end luxury residential project located in Greater Noida West. All of the new-age amenities and a true sense of comfort is available in the development. The residential project was developed by renowned architect Hafeez Contractor and features 2/3/4 BHK residences and provides first-rate amenities.
SAYA Gold Avenue is a premium residential project located in Indirapuram, Ghaziabad. It is a spacious structure with the perfect blend of light, fresh air and nature which resonates with the spirit of the city. The property includes 2/3/4 BHK residences that exceed international standards and criteria.