Paperpal Crosses 200K Users Worldwide
India, May 31, 2023: Paperpal, the CACTUS brand offering AI-powered assistance for language and technical compliance checks and translation for research manuscripts, crossed the 200K user mark worldwide on 20th May, 2023. This milestone took only 8 weeks after Paperpal hitting the 100K mark in March 2023. This can be attributed to the growing engagement around AI tools on various social platforms and signifies that researchers are enthusiastically adopting Paperpal for its relevance in academic writing.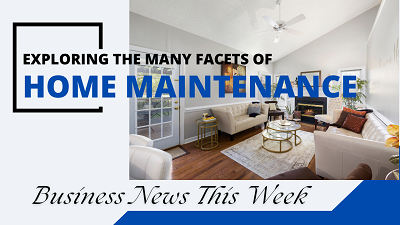 Abhishek Goel, CEO, and Co-Fborounder, CACTUS, said, "We launched Paperpal to help researchers write better papers, edit them on the go, and make them publication ready within a very short duration. This tool is convenient; it can be plugged into MS Word and provides suggestions that are relevant to academic research. It gives us great joy when we find researchers praising Paperpal for helping them get published and recognising it as a tool specifically purpose-built for them."
With over two decades of experience in delivering high-quality academic language editing services to researchers across the globe, CACTUS launched Paperpal, the AI-powered manuscript screening tool to facilitate researchers' academic writing journey, in October 2020. Paperpal's AI has been trained on millions of published articles and manuscripts edited by professional academic editors who have extensive experience enhancing manuscripts to meet the requirements of top journals. Paperpal helps improve authors' chances of publication by flagging common errors and omissions in language and technical reporting prior to journal submission.
Nishchay Shah, Chief Technology Officer, CACTUS said, "Language solutions based on artificial intelligence (AI) are transforming the scholarly communication landscape. Academic writing assistants are witnessing a revolution with the exponential advancements in AI, especially with the explosion in Large Language Models (LLMs) due to the commercial success of chatGPT. Presently, authors have at their disposal a multitude of language editing tools or academic writing assistants that can aid them in their journey of writing a research paper. However, researchers have to use many different tools to get their paper ready for publication, which involves writing; translating; checking for technical journal compliance; reviewing the paper for clarity, style, and consistency; etc. At Paperpal, we blend the best AI tech developed inhouse and leverage bleeding-edge language models from the open-source community to build an integrated solution that seamlessly guides the author in their publication journey."
Language editing is an essential part of the manuscript preparation process, and AI tools can greatly enhance the quality of academic texts. While AI language editing tools are increasingly being used to ensure clear, error-free writing, there are very few tools that are specifically designed for academic writing, such as Paperpal.