Diipa Büller-Khosla Hosts Raja Kumari, Dolly Singh At The Official Red Carpet At Cannes 2023
Keeping in sync with the spirit of increased participation of South Asians at various reputed global galas and festivals in recent times, there was a unique red-carpet walk curated to champion and celebrate South Asian excellence at the 76th edition of Cannes.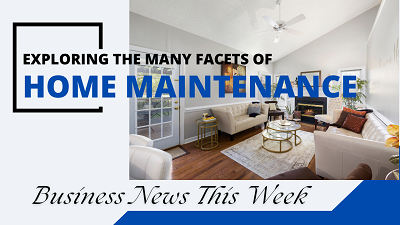 Curated and hosted by leading global lifestyle influencer, activist, and beauty entrepreneur of Indian origin, Diipa Büller-Khosla, the collaborative red-carpet walk marked the first time in the history of the festival that South Asian achievers were celebrated for their global dominance on the red carpet.
The one-of-its-kind collaborative effort saw Diipa Büller-Khosla joining forces with women of influence and impact including global music sensation Raja Kumari and content creator and actress Dolly Singh to spotlight South Asian women from various walks of life who are paving the way for South Asian representation and domination.
Heralding a milestone moment, the dynamic trio sashayed down the red carpet like true divas donning art-like futuristic couture garments by Indian designers such as Gaurav Gupta, Tarun Tahiliani, Manish Malhotra in an effort to support Indian heirloom and heritage as well as the homegrown concept of Ayurvedistry promoted by indē wild. All three talents also used skincare products by indē wild for prep and prime!
Diipa Büller-Khosla wore a spring summer 2023 Gaurav Gupta couture ensemble. The glistening sage gold sensual saree lehenga with gilded sunrays-like embroideries interspersed with art nouveau-inspired gothic overlays enhanced with infinite glass bugle beads and metal coil embroideries resembled the waves of the ocean. The play of hybrid silhouettes in satin, crepe and tule gave a sculptural and mermaid-esque look to Diipa. She completed the look with sleek make-up and jewellery by Messika and stillotoes from René Caovilla
Dolly Singh opted for a Tarun Tahiliani's corsetry inspired modern age saree sculpted in silk chiffon fabric. Featuring a stylised drape around the hipyoke and silk chiffon wings at the back, the bodice was accentuated with crystals all over, and the look perfectly came together with a structured wrap over the head. Styled by Mohit Rai, she was decked in kundan diamonte jewels from Amaara and wore black open stilettoes from AJIO. She opted for a dusky bronzed look with a slicked-back bun to bring to life the perfect embodiment of a goth diva.
Raja Kumari donned a shimmering Manish Malhotra couture electric red gown in silk-like georgette, embellished with intricate embroidery, further adorned with a fluid trail and artfully moulded swirls. Styled by Meera Godambe, she brought diva-esque charisma to the outfit crafted with countless, infinite lines sculpted with multitudes of glass beads and pearls with fine jewellery by Golden Window and heels from Christian Louboutin.
Diipa Büller-Khosla states, "I am extremely pleased to join forces with these female self-starters who are leading the change in fashion, entrepreneurship, media and entertainment. This initiative not only reiterates my long-established affiliation with the world's biggest film festival, but also emphasizes the South Asian community's growing relevance across the world. It's a moment of South Asian pride for me to transition from an attendee to a host this year at Cannes. Big love to Raja Kumari and Dolly Singh for trusting in my vision."

Dolly Singh states, "My Cannes visit came to a full circle with this South Asian red-carpet walk. My last day at Cannes was a tribute to the brown skin renaissance and Indian fashion. South Asians across the world are making incredible strides in every field and this red-carpet walk was in a humble way a means of empowering this pathbreaking excellence. I'm super excited to have joined forces with Diipa Büller-Khosla and Raja Kumari. I'm grateful to Tarun Tahiliani for designing this beautiful saree for me"

Raja Kumari states, "I'm very pleased to have marked my maiden innings at Cannes with Diipa Büller-Khosla. I have always loved how she represents the South Asian community worldwide and is a fierce champion of representation just like myself. South Asians are truly taking over the world and this is our moment to shine!"
While Diipa Büller-Khosla is a Cannes veteran who was the very first Indian influencer to have walked the red-carpet way back in 2018, Raja Kumari and Dolly Singh have marked their maiden innings at the festival this year.