AICTE-EduSkills offers 1 lakh internships in 12 different domains
New Delhi, India – May 2023 AICTE, in collaboration with EduSkills Foundation, aims to build India as the biggest talent hub by providing Virtual Internship opportunities for technical students across India on various niche skills. An overwhelming response has been received from the students of various technical Universities/Institutions in Pan India. A total of 1,20,000 students have successfully completed internships during the last four Cohorts.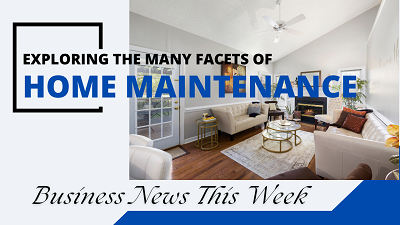 Through this initiative, a total of 1,20,000 students have successfully completed internships during the last four Cohorts. Cohort-5 has been launched by Hon'ble Chairman, AICTE Prof. T. G. Sitharam in the presence of Prof. Anil Sahasrabudhe (Chairman, NETF), Dr. Buddha Chandrasekhar (CCO, AICTE), Sh. B M Tiwari, Assistant Director, AICTE, Mr. Lokesh Mehra, Sr. Biz Lead, South Asia, Amazon Web Service, Dr. Shubhajit Jagadev, CEO, EduSkills Foundation and other AICTE Officials.
Over 100,000 candidates have been selected to participate in internships across 12 diverse domains. These internships are expected to be concluded by July 31, 2023. The primary aim of this initiative is to provide valuable internship experiences to students hailing from tier-3 cities and rural areas, where opportunities are often scarce. Additionally, these innovative skilling programs aim to extend their reach to students who typically lack access to advanced technical opportunities, thus fostering entrepreneurial endeavors throughout the nation.
On the occasion of the Cohort-5 launch of virtual internship offerings, Prof. (Dr.) T G Sitharam, Chairman, AICTE, said "I extend my heartfelt congratulations to all the selected students on behalf of AICTE for reaching this significant milestone. This initiative has the potential to revolutionize technical education and bring about a transformative change. AICTE aims to extend these opportunities to rural and tribal students across India, with the intention of transforming India into a talent hub."

Prof. Anil Sahasrabudhe said, "It is a win-win situation for both the industry and academia. This initiative goes beyond being a mere training or course completion for the students; it also allows industries to benefit from the fresh and innovative technical ideas brought forth by young minds." Prof. Anil Sahasrabudhe expressed his heartfelt appreciation for the contribution of corporates in ensuring the success of this initiative.

Dr. Chandrasekhar Buddha extended his greetings to the students of cohort-5. Dr. Chandrasekhar Buddha stated, "I would like to appreciate the remarkable efforts by EduSkills in offering a multitude of opportunities to students. I also extend my gratitude to the 09 MNCs participating in this initiative."

"I am truly grateful to Prof. T G Sitharam, Prof. Anil D. Sahasrabudhe, Dr. Chandrasekhar Buddha, Mr. B M Tiwari, Asst. Director, and all AICTE officials for their unwavering support and guidance," expressed Mr. Shubhajit Jagadev, CEO of EduSkills.

"Shri B. M. Tiwari, Assistant Director, AICTE, presented a vote of thanks," acknowledged the occasion.
EduSkills is a large Social Edtech Organisation and has large MNC tie-ups, industry-academia linkages, faculty development programs, Student Internships & Career Options. For this initiative, AICTE has onboarded leading MNCs, in order to impart advanced skilling and internship opportunities to students to make them Industry ready.