DHL Supply Chain opens state-of-the-art E-commerce Fulfilment Center for Adidas in Luhari, India
Chennai, January 19, 2023: DHL Supply Chain, the global market leader for contract logistics solutions, recently opened an E-commerce Fulfilment Centre at Luhari, India, for adidas, one of the global market leaders in the sporting goods industry. Spread across 200,000 sq. ft., the 24×7 operation has a storage capacity of over three million units and meets stringent global standards of health and safety.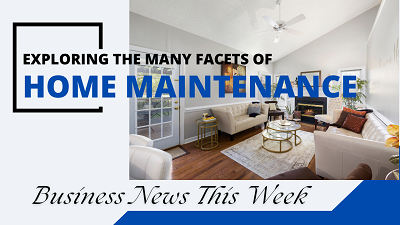 This site is in addition to adidas' Central Distribution Centre, one of India's largest centralized sporting goods facilities, with a footprint of 300,000 sq. ft. in Luhari.  Operated by DHL Supply Chain, this site primarily caters to retail and institutional customers. The new facility consolidates two of adidas' sites which will effectively cater to the growing e-commerce sector with greater operating efficiencies. 
"Growing the Direct to Consumer business is a strategic priority for us in our Own the Game strategy. In India, adidas launched its digital flagship store and app in 2021. We further invested in this new facility in 2022 to continue to capture the potential of the e-commerce business in India as well as enhance the consumer experience for consumers shopping on our website and app," said Neelendra Singh, Managing Director, adidas India. 
The e-commerce market in India is expected to be USD 74.8 billion by the end of 2022 and projected to grow at approximately 21per cent to USD 350 billion by 2030[i]. This shift has been facilitated by the movement of both buyers and sellers to online channels.    
"We are delighted to continue our close seven-year partnership with adidas and offer our expertise to set up world-class infrastructure to meet the growing needs of our customers," said Vikas Anand, Managing Director, DHL Supply Chain, India.  "This new modern facility has been built to international standards.  Our well-trained team meticulously planned the consolidation activities of two sites, which resulted in a seamless migration to the new location without any impact on the running of this business," he added. 
Commitment to sustainable practices
Both adidas and DHL are deeply committed to sustainable business practices. With this strong focus on sustainability, the site is fitted with six air changers, maintaining suitable air temperature in the facility without using air conditioners, has a natural skylight to reduce the use of artificial lighting during the day, and will fully run on solar power by mid-2023. In addition, 60 percent of its local fleet comprises of electric vehicles in the Delhi-NCR belt, which will be further expanded to 90 per cent by 2023.  
Using automation to drive greater efficiencies, the activities at this site are supported by robotics and a high-end sorting system which significantly improve the accuracy of processes.  
DHL Supply Chain India fulfill over 100,000 orders every day from its e-commerce operations and its direct-to-consumer 'plug & play' Fulfillment Network in India launched in 2021. Due to quicker fulilment and deliveries, companies have experienced 20 per cent increase in businesses gained online. By leveraging DHL Supply Chain's  strong expertise in supporting the growth of e-commerce, adidas can expect quick fulfilment, greater visibility, and robust support for expanding its online business growth. 
This E-commerce Fulfilment Center is in line with DHL Supply Chain's recent investment announcement of INR 4000 crores in India, to boost warehousing capacity, workforce and sustainability initiatives.