CPGN & SheWings Hosted Women Leadership Summit
Our Global Mission is to Empower Women in Hospitality: Sharad Upadhyay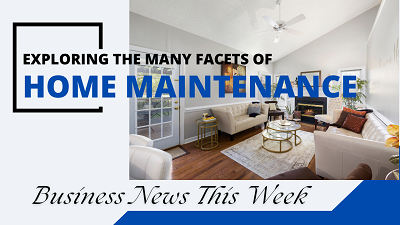 Keeping in their commitment towards empowering women and providing them equal opportunities inclusively in the hospitality domain as well as in general, Crowne Plaza Greater Noida (CPGN) hosted the annual Women Leadership Summit 2022 by SheWings over the weekend at the Tapas, one of the banquets at CPGN.
The conclave was attended by the leading female CEOs, and decision-makers in different walks of life including; governance, education, civil services, and medical professionals among others. The conclave was addressed virtually by While Ananandiben Patel, (Hon'ble Governor, Uttar Pradesh) and Dr. Kiran Bedi (former Lt. Governor Puducherry).
Talking about the association with SheWings for the summit, Sharad K. Upadhyay, General Manager CPGN said, it's a privilege to have such an august gathering of celebrated women in India under one roof here. We, at Crowne Plaza Greater Noida, are extremely happy to be supporting the efforts of individuals and organisations that are working towards inclusiveness and participation of women in our communities. At IHG we're proud of our enviable reputation for developing talent worldwide. Our incredible colleagues in every corner of the globe are a testament to it. Our Journey to Tomorrow commitments aims to drive gender and ethnicity balance across our Leadership teams. And, our global mission is to empower women in hospitality to fulfill their ambition of becoming General Managers.
The two panels on Financial Independence to Empower Women, with Medha Roopam (IAS, Collector Hapur), Dr. Sharda Sharma (SDRR Medical College), Dr. Shobha Tomar (Founder and VC, NIMS University), Swati Sharma (Entrepreneur from Rajasthan) and Rupamanjari Ghosh (former VC, Shiv Nadar University) and Healthcare for Women with Dr. Akanksha Allahabadia, Dr. Mohita Sharma, Dr. Shobha Tomar, and Dr. Deepa Gupta, were the highlights of the summit.
Padma Shri Dr. Deepa Malik shared her story of adopting 5 L – Learn, Look, Love, Life & Live, and how it helped her achieve and sail through tough situations in her life. She insisted on a healthy body for women, as it can help them achieve and unfold the fortunes in their lives.
Smt. Ananandiben Patel shared a message for the women change-makers to help the women from the marginalized sections and to empower them, urging them to support and uplift the women from underrepresented groups.
During the conclave, Dr. Kiran Bedi spoke about the value of financial independence for women. According to Dr. Bedi, women can only feel empowered when they are financially independent. She urged civil workers to educate women in order to empower them.
Madan Mohit Bhardwaj (Founder, SheWings) said, women, cannot be empowered until they achieve true independence. Women are the real change makers, they can help empower other women to achieve real success. The inputs discussed and shared here will guide in shaping our paths in respective fields, Bhardwaj said.
At IHG, our RISE (REACH, INSPIRE, SUPPORT, EMPOWER) talent programme is focused on increasing the number of women in General Manager and Operations roles. During 2021, the programme continued to go from strength to strength, with more than 100 women taking part in mentoring sessions, career development workshops, high-impact learning modules and empowering conversations, said Rishab Jain, Director Sales, and Marketing CPGN.