Celebrate Womanhood at the 9thEdition of ArtiSTREE 2023 at Growel's 101 Mall
Mumbai, March 20, 2023: Celebrating talent this International Women's Day, Growel's 1O1 Mall is hosting the 9th edition of the most awaited ArtiSTREE Fest that honours women from various walks of life and provides them with a platform to showcase their talent across arts & crafts, performing arts and culinary skills.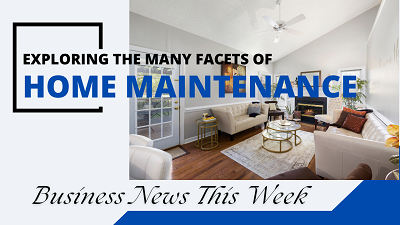 Speaking about ArtiSTREE, Gerald Mathew, General Manager of the Mall at Growel's 101 Mall, said, "We believe that a mall is more than just a shopping place as it also serves as a community centre that brings people together.  While we keep having fun events and activities for community engagements, ArtiSTREE is a platform that provides homemakers with an opportunity to showcase their talents and we are very proud to present the 9th edition of ArtiSTREE, which continues to receive an overwhelming response year-on-year."
The auditions for ArtiSTREE 2023 were held from March 14 to 17, 2023 that saw the participation of more than a hundred women. As part of ArtiSTREE 2023, on March 18, 2023, Growel's 1O1 Mall is organizing workshops by Women Experts for their women customers. The workshops are as follows:-
Workshop on Self-Love by Nita Sundararaju (3:00 PM to 3:30 PM)
Workshop on Tarot/Numerology by Neetu Kumaar (3:30 PM to 4:10 PM)
Workshop on Recipes using Millet by Anupama Padhi (4:10 PM to 4:50 PM)
Workshop on Art by Namrata Agarwal (4:50 PM to 5:30 PM)
The shortlisted participants from arts & crafts and performing arts will be provided with an opportunity to showcase their talent during the exhibition open to the public from March 24 to 26, 2023, with the Art Expo from March 24 to 26, 2023 (12 noon onwards), Cuisine Expo on March 24 & 25, 2023 (4 PM to 10 PM).
The GrandFinale with Concert on March 25, 2023, (5 PM onwards) will include the award ceremony, enthralling performances by the shortlisted women participants in the performing arts category, and a Concert of well-known singer SourabheeDebbarma(winner of Indian Idol 4 and Guinness Book record-holder).
The Chief Guest of this glittering evening is Smt. Urmila BeinAshar of 'Gujju Bein Na Nashta', a successful #youtuber and Master Chef India Top 16 contestant. Judges for ArtiSTREE 2023Include –
Artist Pratibha Goelspecializes in oil painting and is also an expert in Thanjavur art, Coffee painting, and one-stroke painting. She has participated in several exhibitions including Kala Spandan and India Art Festival, Mumbai.
Dr. Gopa Chakrabarti is a Versatile Singer & Performer in various fields of music like Classical, Semi-classical, Gazhals, Bhajans, Thumri, Ravindra Sangeet, NajrulGeeti, Folk & also songs in 13 different Indian Languages. Dr. Chakrabarti has also received the President's award for 'The Best Music Teacher' from the hands of Honorable Shri Pranab Mukherjee in 2012.
Madhumita Chakraborty is an artist and choreographer specializing in Kathak dance with excellency in fusion and choreographies with more than 20 years in this field.
Growel's 1O1 Mall is committed to playing an active role towards the betterment of the society and surroundings in which they operate. Over the years, Growel's 1O1 Mall has taken many social initiatives like donating anti-pollution masks to Mumbai Traffic Police, engaging customers to support SolarLamp donation to the tribal residents of the SGNP, workshops on the welfare of stray dogs, and also beautification of the flyover wall overlooking the mall entrance gates, among others.