Woot Factor Hosts The 6th Edition Of The Godrej Vikhroli Cucina And Food Blogger Association Of India's Iconic IFBA 2022
Mumbai: WOOT Factor Brands Architects – an experiential, strategic communication and an event company – ideated, conceptualized and executed the 6th edition of India Food Bloggers Awards(IFBA) 2022, organised jointly by food platform – Godrej Vikhroli Cucina and Food Blogger Association of India (FBAI). The event aimed to target bloggers, media, and chefs with assistance from various fun and engaging activities.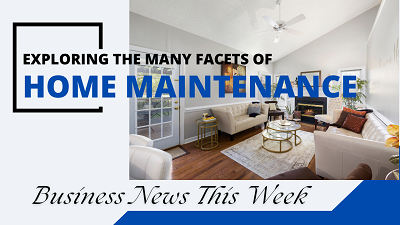 Held at the exclusive Jio World Drive in BKC at the Nine Dine area, the event's primary concept was to drive engagement through experiential zones of the event. The award show's intent was to honour chefs, restaurants, content creators, bloggers, media houses, communities, and TV personalities, who have contributed immensely, emerging as trendsetters in the food and beverage industry. 2022 brought entries from over 32 cities to an event where Raymond Made to Measure, Aspri Spirits, Baskin Robbins, The Brooklyn Creamery, Godrej Veg oils, Godrej Yummiez, Godrej Protekt, Godrej Jersey and Jio World Drive were among the brand partners. Amit Relan hosted this extravagant event taking the guests through a night of filler games like 'Guess the Food Brand' and more. The audience witnessed Chef Varun Imamdar jumping in glee to win victory points for his team.
Sujit Patil, Vice President and Head – Corporate Brand and Communications, Godrej Industries Limited and Associate Companies, commented, "We are thrilled at the success and engagement this year's award show has brought us. It has been great to partner with WOOT Factor Brands Architects and have them manage this esteemed award show. I believe they have a knack for 'appetizing' the event experience for audiences so as to make every event a memorable one, and bring fresh talent to the table with the help of our assistance."

Amit Relan, Founder and Co-producer, WOOT Factor Brands Architects, commented, "It was definitely the highlight of my night to host this event. It makes me ecstatic to see the excitement and fervour audiences bring to such events; especially where famed chefs, bloggers, and content creators battle with glee for winning positions. Of course, other than the fun aspect, it has been an absolute pleasure to host this event for Godrej."
This year's award entries were distinguished by 7 main award categories – Facebook, Instagram, Blog, YouTube, Media, Hospitality, and Celebrated Chefs. These categories were furthermore divided into 29 sub-categories where prominent celebrities like Sanjay Kapoor and Ranveer Brar were voted Culinary Icons at India Food & Beverage Awards 2022. Barring celebrities, the award show boasted a jury panel of maestros in the food and culinary industry – Chef Ajay Chopra; Chef Gaggan Anand; Chef Harpal Singh Sokhi; Chef Kunal Kapur; Chef, Restaurateur and Food Stylist Nitin Tandon; Chef Rakhee Vaswani; Chef Ranveer Brar; Rashmi Uday Singh, Food Writer, Author & TV Host; Culinary Expert, Writer & Consultant Rushina Munshaw Ghildiyal; Master Chef Shipra Khanna; Two National Award-winning Chef Varun Inamdar, Chef Vicky Ratnani & Restaurateur Zorawar Kalra. Another highlight of the event, was the preview of Chef Vicky Ratnani's latest book – Urban Desi – it was an absolute honour to have so many stars from the culinary world on one stage for the book preview.