IBRF Global declares Sushma Buildtech as the best developer in Chandigarh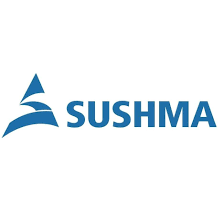 Sushma Buildtech was recently ranked the best developer in Chandigarh by IBRF Global, a leading non-broking real estate consulting company headquartered in Delhi. A survey of well-known builders was recently conducted in Chandigarh. Sushma Buildtech has a strong presence in the Chandigarh real estate market since its inception. The company is noted for offering world-class homes with cutting-edge facilities at an affordable price. Sushma Buildtech is a rapidly expanding real estate firm specializing in residential, industrial, and retail properties.
After researching the quality index and feedback index's various parameters, Sushma Buildtech was named the best developer in Chandigarh by IBRF Global. The business, which was established to provide discerning customers with credibility, transparency, and quality, has evolved to become one of Punjab's leading developers. Sushma has worked hard to ensure that all of its schemes meet the highest standards of efficiency and consistency. The majority of Sushma's ventures are located on PR7 Airport Road, which provides excellent connectivity and proximity. Sushma Buildtech has completed 14 projects with 5000+ smiling and grateful customers in their 13 years in the business. Chandigarh's ongoing residential properties include Sushma Valencia, Sushma Crescent Phase 2, Sushma Joynest ZRK & MOH, and Sushma Grande Nxt. Chandigarh's upcoming commercial properties include Sushma Pristine, Sushma Capital, Sushma Metropol, and Sushma Empiria.
Sushma Buildtech has won its customers' confidence by delivering projects on time, thanks to a well-planned approach backed by stringent quality procedures that adhere to international standards. Sushma is known for its excellence, promise, and perseverance, focusing on conceptual modelling strategies and ethics, making it Chandigarh's best developer.
Several major real estate brands have recently shown interest in Chandigarh's burgeoning real estate market. Homebuyers looking for residential properties in Chandigarh now have many options, thanks to these respectable newcomers. Sushma Buildtech has also won several awards, bolstering the brand's position. Sushma Buildtech was named Asia's Most Trusted Brands by the Brand Research Report in 2016. 94.3 My FM praised one of the company's projects, JOYNEST, which has been recognized for innovation in performance home engineering as well as for providing consistency and ensuring customer loyalty in delivery. A couple of Dainik Bhaskar awards have also made the brand stand out for its outstanding work in the Chandigarh real estate industry, identifying Sushma as the best developer in the region.