FLO's National Initiative for Financial Literacy for Women launched at Hyderabad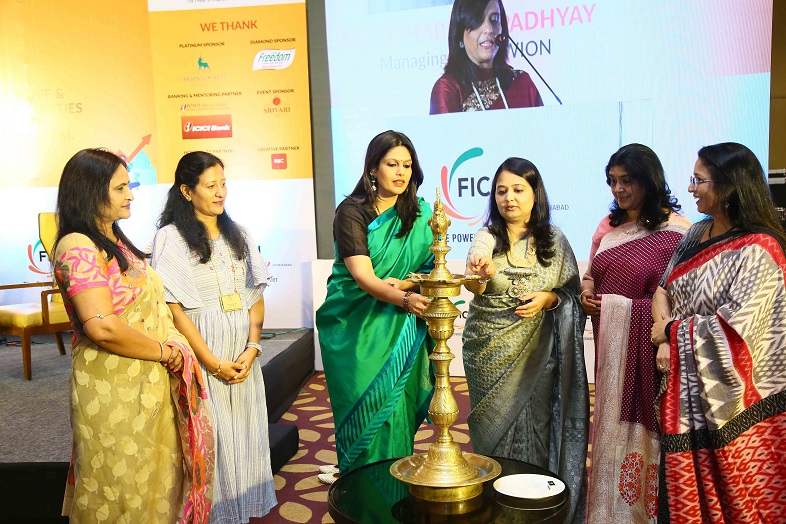 Hyderabad…  June 2022: Financial literacy is the need of the hour for women. Money management is a life skill. Financial well-being is the right of every individual said Ms. Palki Sharma Upadhyay, Managing Editor, WION channel at a talk on Financial Literacy addressing members of FICCI Ladies Organisation – Hyderabad Chapter. Speaking on the occasion of the national launch of Financial Literacy initiative of FICCI Ladies Organisation here at Hyderabad today, Ms. Palki Sharma said that we educate our kids, we teach them how to make money but we forget to teach money management, she opined. In a tete-e-tete with Ms. Shubhraa Maheshwari, Chairperson, FICCI Ladies Organisation, Hyderabad Chapter and Head of the National Initiative for Financial Literacy for Women, Ms. Palki spoke on a women, money management and financial empowerment. The Financial Literacy for Women initiative will have a series of learning sessions and workshops across India, informed Ms. Shubhraa Maheshwari. Mr. Subodh Kaistha, National Head – HNI Acquisitions, ICICI Securities was also present on the occasion and briefed the gathering of women industrialists and professionals on their i-Mentorship program, a tailor made mentorship program to help in investment journey.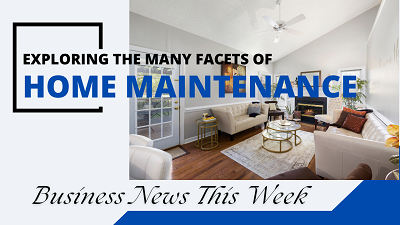 Speaking further, Ms. Palki said reminisced how mothers and grandmothers secretly save money. During demonetization stashes came out of money that womenfolk saved for a rainy day. Budgeting and saving come naturally to women. They don't have excel sheets, they are naturally good at it. Imaging what will happen when we teach them investment and their money will grow. It will be a game-changer, Palki declared.
Palki said that in Jan Dhan accounts it is seen that the average balance maintained by women 30% more compared to accounts owned by men. Women need to know her financial rights. She must save, invest and roll her money, Palki said. Only 33 per cent of Indian women take independent financial decisions compared to 64 percent of men, she said. This 33 percent must be doubled, she said. Digitization has made the process easier, she opined. Women must learn what to do and how to do it, financial independence is empowerment, Palki declared. Studies show that women who are financial independent are ready to face challenges, she said.
62 percent of Indian women don't have a bank account. If women have a bank account it is often controlled by men. Financial literacy needs to be taught especially to rural women in India. Financial literacy is a national asset and we have the potential to double it. We need to make women financially literate, financially skilled and financially wise, she added.
Answering a question on gender-neutral laws, Palki said that gender-neutral laws are needed, we need parity at every level and we must accept it. Replying to a query on financial education in schools, Palki said that we are seeing changes, but we have a long way to go. We in India have a conflicting relationship with money. Money is seen as bad or taboo. It should change, money is a tool, she said. Schools should teach money management to kids. They need to change their approach. Things even need to change at home, Palki said. Education has to evolve and it is evolving, there is a scope for immense change, she said.
Women need to stand up for themselves. Education just give you financial tool and social standing. Change is needed in society not only in men but women too, Palki said replying to a question on women empowerment. Women professionals are seen as women first then only as professionals, but things are changing now, she said. It is a welcome change, she opined.
Earlier, Madhulika Chaudhury, Chief Manager – ICICI Bank gave a presentation of their banks offerings especially for women. Speaking in her welcome address FLO Hyderabad Chairperson Shubhraa Maheshwari said that the single biggest difference between financial success and financial failure is how well you manage your money. It's simple: to master money, you must manage money. Money earned should earn further for you. She called on women to take their finances in their own hands and learn to deal with them rather than being the victim of ignorance. Be the heroine of your own life. Look for help, learn….only an empowered woman can empower her children. Learn how to save, learn how to make your savings earn for you, learn internet banking, learn investment opportunities, Shubhraa urged women.
The Financial Literacy Team has curated meaningful programs throughout the year with the aim of empowering women from all walks of life to become more financially independent and secure. For FLO members we are organizing workshops, speaker series and opportunities to collaborate with Knowledge partners. At the grassroots level we will be facilitating courses to start early financial education, decision making, resource planning and management etc. This year at FLO our aim is to reach as many women as possible, through policy intervention as well, so that every woman right from young age starts to develop financial, Shubhraa informed.