Pranjal Agrawal, CEO, Furnmill
The realm of bespoke luxury finds an eclectic new definition at Hèrmosa Design Studio, a home décor haven that is boldly redefining industry trends, under the leadership of their young and dynamic CEO Pranjal Agrawal, who has recently also launched a second home decor label named Furnmill – a smart, modern and functional brand that uses 100% solid wood as a base for most products. Born out of their passion for original design and the desire to create products for every home, his futuristic vision for solutions and alliances for making the latest in interior design accessible to tier two markets serves as the driving force for the brands.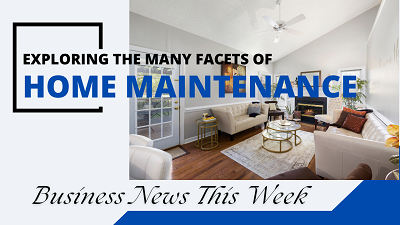 Pranjal completed his Bachelors' degree in Banking from Jai Hind college and soon after he began his entrepreneurial journey with a social project under the umbrella of the Prime Minister's Swachh Bharat Abhiyan, owing to which he committed to manufacturing and installing 4,000 toilets in Rajasthan.
He joined his family group and started working on Orilite, a building solutions manufacturing brand, as a second-generation entrepreneur. There on, he envisioned a bespoke elevated home décor label that catered to crowds beyond the large metropolitans and thereby, Hèrmosa Design Studio was born in 2018 and Furnmill,in 2021. The multi-faceted entrepreneur is the CEO of the parent company Oriental Power Cables Ltd, contributes as the Partner at one of its brand undertaking Orilite Lifespaces LLP and also serves as the CEO of its counterpart Hèrmosa Design Studio and sister company Furnmill. In addition, he zealously performs his duties as the Co-founder of Jiffy Eats (a venture of Emote Food Products Pvt Ltd).
"With emphasis on minimal, sleek and contemporary design, we have the best furniture solutions for urban families," says Pranjal Agrawal, CEO, Furnmill and Hèrmosa Design Studio. "The goal is to create a product that will fulfill the desired functionality as well as appeal to the senses. Our furniture is built for convenience, comfort and durability. We choose only the best raw materials to ensure every single piece is as durable as it looks." says Pranjal. About Hermosa's flagship outpost in Jaipur, Pranjal points out, "Modern Rajasthan is reviving up and being urbanised at an accelerated pace. People of Jaipur like experimenting with new things, which is what makes it the perfect starting point to tap into the tier two market," he adds. The road to making his dreams a reality is paved with actionable milestones, and tempered with intuitive foresight about the future of the market.
Pranjal elaborates, "We are looking to explore augmented reality and artificial intelligence in manufacturing, to make it smart and sustainable."
To that extent, they envisaged their soon-to-be-launched e-commerce portal, an engaging digital medium that will afford customers an experience akin to a physical shopping spree. The design team at Hèrmosa Design Studio and Furnmill pull together global inspirations and local techniques. With a range of industry experts who have carefully studied furniture in terms of form, design, essences and finishes, the brand aims to push boundaries through creative approaches and original designs.
Guided by a thoughtful leadership philosophy that prioritizes long-term, big-picture thinking, Pranjal has also been recognized as one of the youngest members of the Entrepreneurs Organization, Jaipur and CII – Young Indians. In light of the COVID-19 crisis, he continued to build high brand saliency for Hèrmosa Design Studio, even while navigating the new normal.
He pivoted with the changed realities in the pandemic era and scaled up its environmentally-conscious manufacturing facility in Kota by 4.5 fold, to a sprawling area of 2, 00,000 sq. ft. The expansive factory is supplemented with state-of-the-art machinery imported from Germany and Italy and has a certification of compliance, the impressive Quality Management System meets the requirements of ISO 9001:2015, for the manufacture and supply of wooden furniture, handcrafted items and accessories for domestic as well as export sectors. This production facility was created under the leadership of Schuler Consulting, an independent company of the HOMAG Group AG, that is known for their expertise in the woodworking industry.
Pranjal undertook several philanthropic activities as a dedicated response to the unprecedented pandemic. He made available and accessible everyday rations for marginalised communities and distributed 10,000 ration kits containing everyday food staples, enough to last a week. He further donated newly purchased steam cleaners and sanitation equipment for plants and local hospitals in Rajasthan. They worked hand-in-hand with government hospitals to arrange for PPE kits, masks and essential medicines for their employees, amounting to 2,000 masks and 5,000 sanitiser bottles. These efforts were supplemented with the creation of a hotline number for any emergency services needed during the lockdown. Going truly above and beyond the mandate, he also aided the local administration of Kota by providing 30 commercial vehicles for the distribution of essential goods and supplies during the two months of lockdown. Hèrmosa Design Studio and Furnmill stand strong by its commitment to aiding
all sectors of the society on the road to a better tomorrow and CEO Pranjal Agrawal is demonstrating impeccable leadership in making that a reality.