Mohammed Zeeshan, CEO and Co-Founder of MyCaptain
Mohammed Zeeshan is the CEO and Co-Founder of MyCaptain, an online mentoring platform, MyCaptain.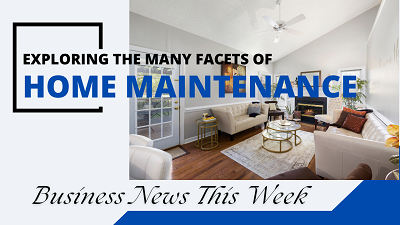 MyCaptain is an Edu-Tech platform that enables the students to take their first step towards their passion through LIVE Courses in 35+ alternative career options. MyCaptain is here to change the way education is being looked at and to empower every student to truly pursue what they want.
MyCaptain is recognised by the SDSN as one of the Top 50 Youth Led solutions in the World for working towards the United Nations' Sustainable Development Goals.
This ignite to revolutionize the education system was started by 4 determined college students in their hostel room and now this #passionrevolution has a huge family of 200+. MyCaptain has now evolved into the one-stop destination for everyone looking to springboard a career in their field of passion with courses curated in partnership with industry leaders like TTT, FilterCopy, Kommune and many more.
Zeeshan's vision has always been to impact Education and bring a societal mindset shift when it comes to Careers in India and all across the World, and MyCaptain is a step towards this. Till now, MyCaptain has impacted more than 1,00,000 students and continues to grow. They have a community of 150+ young achievers who are called "captains"
Zeeshan comes from a B.Tech Mechanical Engineering background and has a keen interest in Policy, Education, and Impact.
 In 2017-18, UNESCO invited him to Jakarta to help design the Education Policy for girls in STEM fields. Under UCLA Berkley's Program, Zeeshan was also invited to Jordan to facilitate Entrepreneurship Development amongst young students.
He is a GSEP scholar, 4 times TEDx speaker and has delivered guest lectures at esteemed Colleges like IIM Bangalore, Symbiosis Pune, amongst others.
He believes that every student has the right to not just information but also empowerment when it comes to choosing a field of Career. According to him, the time is ripe to start concentrating on Offbeat careers, as even parents, who are generally the decision-makers in these cases, are evolving.
Other than bringing in a change in our societal mindset about education and career, Zeeshan is an avid guitarist, dabbles in astronomy and loves mentoring students.
MyCaptain's  endeavour is to tackle Graduate unemployment across India, South Asia and South-East Asia by creating a societal mindset shift towards alternate careers. MyCaptain has trained 100,000 students since 2016 in alternate fields and enabled them to become Published Authors, Stand up Comedians, Music Producers, Photographers, Film Makers, Entrepreneurs and more. At the moment we are at an ARR (Annual Recurring Revenue) of 3 Million USD with a total of 100,000+ paid customers and a growth of 3X year on year. We have achieved all this completely bootstrapped.
MyCaptain  runs month-long Live & Online Courses across 40+ alternate and traditional fields. In these courses,  they use synchronous and asynchronous learning, where young professionals under the age of 30 mentor students and help them take their first steps in these fields.