DRIL to develop Ropeway in Odisha, Udaipur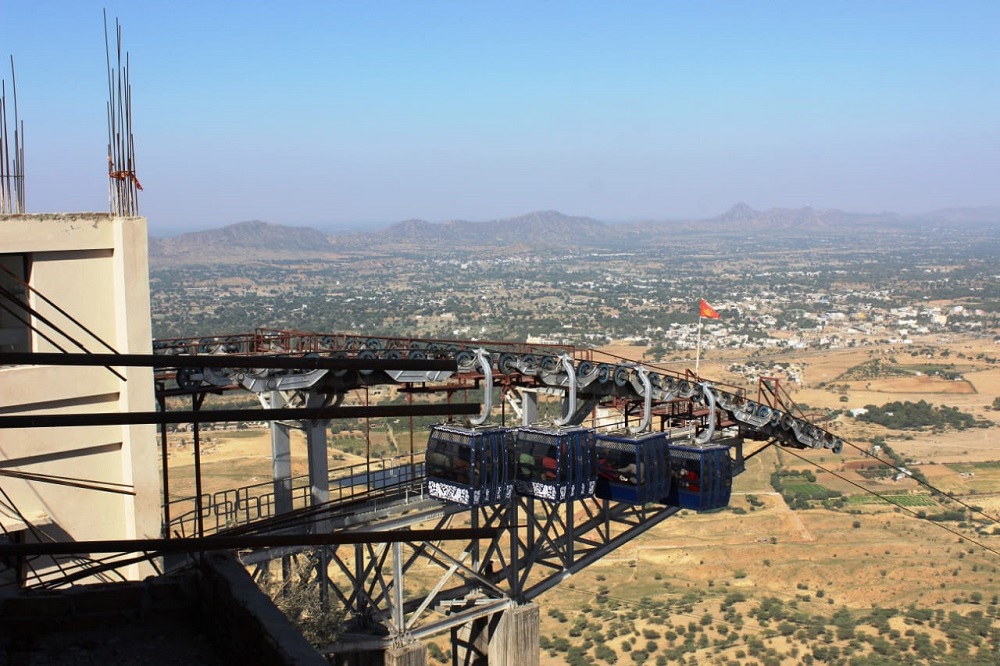 Damodar Ropeways & Infra Limited (DRIL) is coming up with two ropeways, one in Odisha and the other in Rajasthan. Being planned at popular tourist destinations, the ropeways will give tourism a boost in the states. The company would be investing around Rs 50 crore to complete the two ropeway projects under BOOT (build, own, operate and transfer) scheme by the end of 2022.
DRIL's ROPEWAY in Odisa will be at Nandankanan Zoological Park, Khordha, Odisha. Nandankanan is one of the biggest zoos in India, the first zoo in the World to breed White tiger and Melanistic tiger, and the only conservation breeding centre of Indian Pangolins in the World. The zoo has been recognized by Central Zoo Authority (CZA) for Conservation breeding of tigers, Indian pangolins and long-billed vultures.
DRIL's ropeway starts within Nandankanan Zoological Park in Bhubaneswar and ends at Botanical Garden, Bhubaneswar.
The proposed project will also cross-stream Kanjia Lake, a natural lake on the northern outskirts of Bhubaneswar.  Thirty-seven species of birds, 20 species of reptiles, ten species of amphibians, 46 species of fish, three species of prawns, ten species of submerged macrophytes, 14 species of floating macrophytes, and 24 species of emergent macrophytes make up the lake's ecology. Visitors can enjoy recreational boating on the lake, which is part of the Nandankanan Zoological Park. The total length of the ropeway here would be 628 m with a capacity 400 PPH. There will be 12 cabins in the project with a capacity of four people in each cabin.
Another project is in Udaipur (Rajasthan) that will start near SCERT Hostel, Fatehsagar Lake, and end at Neemach Mata Temple at Hill Top. Lake Fatehsagar is situated in a spectacular location that provides three distinct world experiences: hills, water, and flora. It is the second-largest artificial lake in India, located to the north of Lake Pichola and directly across the Moti Magri Hill. The Neemach Mata Temple, which is situated on a hill on the banks of Fateh Sagar Lake, has both stairs and a 900-meter-long uphill slope walkway to climb. The stone idol of Neemach Mata Devi is enshrined there. There's also a Lord Ganesh idol and three stone lions facing west. From the temple, one can enjoy a stunning view of the entire city and its lakes. The total length of the Ropeway project would be 430 m; it will have 12 cabins with a capacity of six people in each cabin. The ropeway will alleviate the pain of climbing up to it and allow visitors to take in the stunning views of the city and lakes without running out of steam.
Ropeway projects by the company are currently being established in Assam, Jammu, Sikkim, Madhya Pradesh, Rajasthan, and Himachal Pradesh, among other states. DRIL specializes in constructing passenger ropeways, material ropeways, ski lifts, bulk material handling facilities, and real estate ventures. The company is also building a ropeway for the Bihar government at Vanabar Hill in the Jehanabad district on a contract basis under the EPC (Engineering, Purchase, and Construction) model.