New Delhi: Creators behind the award-winning innovative product, YogiFi – A Smart Yoga Mat, announced their Make-in-India inaugural launch on the special occasion of India's diamond jubilee independence celebrations in the august presence of Dr. H.R Nagendra (Chancellor, SVYASA University), Shri. Deepak Padaki (Executive Vice President for Strategy, Infosys) and with blessings of Sri Sri Ravi Shankar (Spiritual leader, Founder of Art of Living).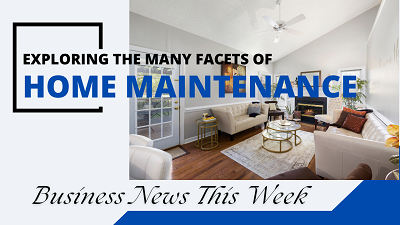 World's first ever interactive yoga mat will open its pre-booking soon with exclusive offers and rewards only for Indians. Sign up here (https://yogifi.fit/in) to stay tuned for further announcements.
YogiFi is a flagship product of Wellnesys, an emerging healthcare and fitness technology start-up with a vision to promote physical and mental wellbeing of every individual around the globe. This startup is building revolutionary products using cutting-edge Internet of Things (IoT) & Artificial Intelligence (AI) technologies. YogiFi is embedded with multi-patented sensors and non-intrusive posture tracking technologies to record one's daily practice while measuring their progress on flexibility, strength, balance etc. YogiFi unifies the fusion of smart mat and computer vision enabled via smartphone app delivering audio visual instructions with real-time feedback in multiple regional languages. YogiFi Mat can also be optionally paired with third-party wearables such as Apple Watch, Fitbit etc., to acquire key vital signs and measure effectiveness of sessions.
On this Independence Day, Wellnesys commits to support the Indian economy by creating job opportunities for the youth of the nation. The firm is working efficiently to make "YogiFi" available to the people in India and Asia-Pacific regions – who are still gripped by the COVID-19 pandemic. YogiFi emphasizes the importance of integrating yoga into daily lifestyle to build strong immunity and aspire for COVID-free India. With YogiFi's AI trainer and freedom to practice yoga anywhere at anytime, the company plans to even partner with schools, educational institutions and corporates to raise the awareness across the socio-geo-demographic communities.
On the occasion, Muralidhar Somisetty, Founder & CEO of Wellnesys said, "Yoga has been a special gift from our ancients to the modern world, with deep roots in India. While China continues to be the largest exporter of regular yoga mats with their strong manufacturing base, we have made a promise (Sankalpa) to ourselves to become self-reliant (Atmanirbhar) with YogiFi's Make-in-India initiative and notch-up further with world's first eco-friendly and sustainable smart mat manufacturing set-up in Bengaluru"
YogiFi has an active user community with a footprint of customers across 17 nations globally, primarily in the United States and western market. So far, the product has been manufactured and assembled out of their own facility in Atlanta, U.S. (Wellnesys Inc.,HQ).