SkinQ Makes US Debut with DermaCosmetics Line
Bengaluru, August 22nd, 2023: SkinQ, India's first Made Safe Certified, Dermatologist formulated, multi-active solutions brand for people with skin of colour, has now launched their DermoCosmetics solutions for Skin of Colour at the Multi Aesthetic Conference in the US. This marks the first time that a Made in India brand is foraying into the US to retail its range of products in this category.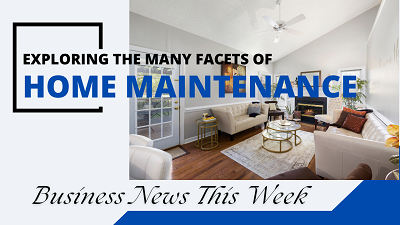 People with 'Skin of Colour' account for over two-thirds of the world population, yet current products are often formulated for Caucasian or East Asian skin. Therefore, it is not surprising that the effectiveness of these products varies from person to person. There is a huge coverage gap in the Derma Cosmetics market, and that is the need that SkinQ aims to meet.
Speaking about this, Dr Chytra V Anand, Founder of SkinQ, said, "One of the biggest challenges with existing DermaCosmetics products in a major market like India and the US, has been the lack of diversity in the offerings. The US is home to tens of millions of people from Latin America, Asia, Africa, and the Indian subcontinent, and there is a humongous need for skin care products custom-made for this audience with Skin of Colour. This is where our Dermatologist-formulated, naturally derived, clinical trial backed MADE SAFE Skin care solutions formulated specifically for Skin of Colour are going to be a game changer in the US. SkinQ is the first-ever Made in India brand to retail in the American market. Our products will be stocked and sold exclusively at dermatology offices and Medspas in the US. It is a proud moment for us in SkinQ's journey. As a global brand for people with Skin of Colour, we look forward to further expansion of our offerings in the US as well as other markets in the times to come."
Since beginning its operations in January 2022, SkinQ has gained considerable recognition within the Indian dermo-cosmetic industry, offering 14 products specifically for treating common Indian skin and Skin of Colour problems like pigmentation, acne, and sensitive skin. The brand has received numerous prestigious awards, including being named one of the "Top 5 Sunscreens" by the Vogue Beauty Festival and "Top 4 Sunscreens" by Elle Beauty Awards.
Adding further, Dr Michael Gold, a practising Dermatologist from Las Vegas, Nevada, USA, said, "I have personally evaluated the SkinQ product samples that were provided to me by the brand. There are no allergens or harmful ingredients in the products, and the formulations deliver the impact that they claim. There is a very clear difference between the dermatology-related needs and sensitivities of people with Skin of Colour and Caucasian skin, and that is where these products are going to be of great impact. This is a welcome addition to the DermaCosmetics market in the US, and I look forward to using SkinQ products at my office in Nevada."
About 90% of the people with Skin of Colour suffer from excessive pigmentation and 50% have sensitive skin. The existing skin care products available in the US market don't address the specific needs of these consumers. This is the area that SkinQ is aiming to transform with its revolutionary, made-in-India products.
Founded by Dr Chytra Anand, who has deep domain knowledge and marked insight into Indian skin having worked with over 1,50,000 clients, SkinQ is akin to having a dermatologist in a bottle. Dr Chytra is also the founder of Kosmoderma Clinics, is a technology committee member and expert at the International Skin of Colour Society, and represents India at the World Congress of Anti-Ageing. With outstanding results in registered clinical trials and its emphasis on outstanding skin feel, SkinQ stands out as the only D2C brand in this space.