Jayesh Saini – The Man Revolutionizing Healthcare in Africa
Jayesh Saini of Kenya, a second-generation Kenyan who is the founder of Bliss Healthcare, started his career in the medical field with wise guidance from his father, a medical practitioner who started the Nairobi West Hospital. Jayesh Saini's vision is to provide quality and affordable healthcare to Kenyans through his wide network of hospitals.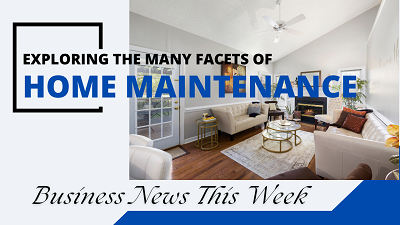 Jayesh started his career in the family-owned Nairobi West Hospital, a world-class 400-bed fully-fledged medical facility. In almost 20 years, he has invested greatly in healthcare. Besides Bliss Healthcare, he owns Medicross Limited, comprising 10 outpatient centres equipped to offer comprehensive quality services.
"A country cannot purport to have a good healthcare system without the services being easily accessible, affordable and generally acceptable quality to majority of the populace. And none of the three is more important than the other but are like conjoined triplets – the three must go together." These were the words of Mr. Jayesh Saini, the owner of Bliss Healthcare Limited, on why he decided to open the healthcare facilities across the country.
In his opinion, there is no point of having affordable services that are 100 kilometers away, or accessible services that are of poor quality or good quality services that are not reachable. Majority of healthcare providers in Kenya were concentrated mainly in Nairobi and the urban towns such as Mombasa and Kisumu with many of them being out of reach for most people in terms of charges. Even with government facilities spread out in many parts of the country, there is the issue of lack of medicines and equipment for diagnostics which means that most treatments are based on clinical assessment.
Started in 2012, Bliss Healthcare is an outpatient service provider, offers a wide range of services from routine health examinations to managing chronic conditions.
Reflecting on the journey, he had this to say, "Bliss began its journey with an aim of patient satisfaction and a goal of saving and enriching lives. We work to improve efficiency, flexibility and accountability in healthcare. We have developed bespoke models of healthcare that meet health-related needs of the diverse population we serve. Over time, the immense public approval of services offered by our employees has led to our robust growth.
Jayesh has managed to make sure the Bliss Healthcare clinics have over 1,100 healthcare professionals working throughout the facilities to serve more than 960,000 patients per year. It has an unmatched array of equipment, namely 6 CT Scans, 41 X-Ray machines, 56 Ultrasounds, 53 Dental Units and 48 Optical Units spread across the country. This infrastructure allows Bliss Healthcare to offer standardized quality of care throughout its footprint countrywide, making it the largest and fastest growing network of the healthcare providers in Africa.
Bliss Healthcare network of clinics include Doctor Consultation, Laboratory, Radiology, Optical, Dental care, Dialysis, all designed to increase accessibility to advanced primary, specialty, and ambulatory care services at affordable cost while improving the overall quality of the health.
In 2017, Mr Jayesh Saini added inpatient care by setting up two hospitals under LifeCare Hospitals Limited. In line with his passion, he is currently setting up another 6 facilities geographically spread in Kenya bringing total bed capacity to 2000.
On what he perceives to be the direction of healthcare in Kenya, Mr. Saini is quick to point out that there was a great challenge of affordability and accessibility of quality healthcare amongst majority of the people. He believes that healthcare is not a preserve of the rich or the urban areas only and that the services should be expanded even into the remotest areas noting that falling ill is not a choice issue but can and happens to people of all walks of life. He sees a future of accessible healthcare to all at rates that will be affordable especially for basic life saving primary healthcare. This he believes is an idea whose time has come and cannot be stopped. Bliss Healthcare is in the forefront, supporting the Government of Kenya's initiative of Universal Health Coverage (UHC) through providing affordable quality services spread throughout the country.
Besides his primary work in healthcare, Mr. Jayesh Saini is also very invested in Community Engagement. Bliss Healthcare routinely conducts more than 100 free medical camps as well as free health talks all around the country each year.
With an extraordinary array of resources for the provision of compassionate, state-of-the-art care, Bliss Healthcare is poised to identify and respond to the health-related needs of the diverse population they serve.