Heartfulness aims to energise people with its Reset, Refresh and Re-heart program at the start of 2021
Hyderabad: Heartfulness, an organisation that promotes a form of meditation that is practiced by millions of people across 130 countries worldwide is organising a three-day virtual event hosted by Daaji, guide of Heartfulness in conversation with enlightened teachers Baba Ramdev, Sister B.K. Shivani and Shri Gaur Gopal Das and moderated by Shekhar Kapur, the renowned Indian director. The dialogue during the event called Reset, Refresh, Re-Heart beginning 31st December, aims to infuse hope and steer listeners onto a new habit-forming path of meditation and yoga in 2021.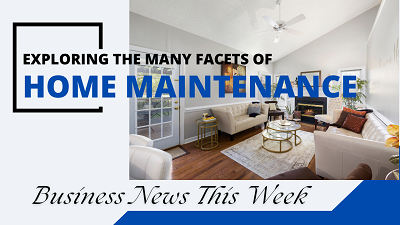 With Yoga and meditation emerging as an essential practise for many people as they battled with various challenges during 2020, this program will inspire and motivate many more people around the world to adopt these life-changing practices. The program can be witnessed live at http://heartfulness.org/refresh2021 and Heartfulness YouTube Channel at http://hfn.link/refresh2021 on 31 December 2020, 1 and 2 January 2021 at 6 pm IST/1:30 pm CET. Timing for viewers in North American shall be 6 pm EST and 3 pm PST.
· 3 Day Program can be accessed live at:
1.) http://heartfulness.org/refresh2021 &
2.) Heartfulness You Tube Channel at http://hfn.link/refresh2021
31 December 2020: Yogarishi Baba Ramdev and Daaji talk about cultivating Resilience by practicing Meditation and Yoga
· 1 January 2021: Sister B.K. Shivani and Daaji discuss the importance of releasing the past to rejuvenate;
· 2 January 2021: Shri Gaur Gopal Das and Daaji have a dialogue on enabling transformation through inner connection.
Daaji guide of Heartfulness Institute said, "That which we focus our attention upon gets nurtured. To emerge stronger, our attention has to be on centering, letting go of baggage, and connecting to the highest part of ourselves. Over time, a shift in perception sets in and our ability to deal with life's challenges is enhanced. A treasure of wisdom within our hearts opens up and this becomes our guidance system."
Yoga Guru Baba Ramdev said, "To deal with the external disruptions, we need to first strengthen the turmoil within. Yoga is a complete medical science and is the science of life itself. It is also the solution to all problems of humanity. We have always been blessed to have the art of Yoga with us. The pandemic has made us realise more than ever, that the practice of yoga cannot be put away any longer, it has to become a way of life now."
"To bring about a transformation in our lives, we need to form new habits and find a fresh way of looking at how life has shaped us. In 2020, there have been many valuable lessons for us to reflect on, despite it leaving us feeling more vulnerable than ever before. We need to focus our energies on these lessons and continue to strive ahead with new thinking and strength to make our time more meaningful, not just at the start of the new year but each day of our lives", said sister B K Shivanji
Gaur Gopal Das said, "Time is an incredible and precious gift that life give us and it treats everyone the same regardless of gender, socio economic status, nationality etc.. Time and again, we have seen how we as a humanity have been vulnerable in front of nature. 2020 appears to be one the most challenging years but the fundamental principle that can transform our lives remains the same – to reflect on our values, beliefs and actions in a way that we can deal with the cards that time deals to us, effectively. In the new year 2021, let us grab the opportunity to reset some of our habits and actions thereby learning how to look at the world from a different lens."
In order to support ongoing interest in meditation, Heartfulness Institute will continue to hold Live meditation sessions with Daaji at 9am IST on every Sunday via Social Media Channels of Heartfulness