Eliminating TB Requires New and Quick Testing: Dr. Ashok Rattan
"Eliminating TB Requires New and Quick Testing," Says Dr. Ashok Rattan as Redcliffe Labs Launches BD MAX MDR TB Test in India on World TB Day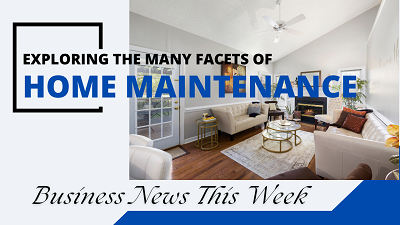 Noida, India –March 23, 2023: Redcliffe Labs, a leading pan-India omnichannel diagnostic company in India, has announced the launch of the BD MAX MDR TB test, which can detect multidrug-resistant tuberculosis (MDR-TB) in a single test, enabling clinicians to quickly test for TB and multidrug resistance as a first-line test. The test, conducted at Redcliffe Labs in Noida, is the first of its kind in India and will significantly enhance the information available to direct the optimal treatment for patients.
Launching the BD MAX MDR TB test marks a significant milestone in the fight against TB in India. According to the India TB Report 2022, the country reported a sharp 19% rise in tuberculosis cases in 2021, with 19 lakh incident TB patients notified. With proper detection and treatment, TB is curable, and Redcliffe Labs' latest offering promises to help clinicians make informed clinical decisions and improve patient treatment outcomes.
With the new BD MAX MDR TB test, clinicians can simultaneously detect bacteria that cause tuberculosis (TB) and determine if the bacteria contain mutations associated with resistance to two important first-line drugs – Isoniazid (INH) and Rifampicin (RIF), respectively. This makes TB detection quick and easy and eliminates the need for separate tests for drug resistance against Rifampicin and Isoniazid.
"This new launch is a game-changer for TB detection in India," said Prof. Ashok Rattan, Chairman of Medical Committee & Quality, Redcliffe Labs. "Antimicrobial resistance has made TB identification more complex, and the BD MAX MDR-TB panel provides a comprehensive solution that is quick, efficient, and accurate."
"Although TB can affect any part of the body, pulmonary TB is the most typical manifestation of the disease, transmitted through the respiratory route. Cough, low-grade fever, night sweats, and weight loss are the four cardinal symptoms of TB. Anyone experiencing these for more than two weeks should seek medical attention, added Dr. Rattan, a former professor with All India Institute of Medical Sciences (AIMS) professor and presently a recognized member at Delhi Skill and Entrepreneurship University.
The recent development of artificial intelligence software for detecting hot spots in the lungs from digital chest X-rays is a promising tool for mass active case finding of TB in the community. Dr. Rattan disclosed that our ancestors' habit of boiling milk before drinking has helped block the gastrointestinal route from infected cows.
"Present on occasion Dr. Sohini SenGupta, said, "As the long duration of treatment often leads individuals to discontinue it midway, it not only allows the damaged bacteria to recover and continue the infection but also increases the risk of drug resistance
By introducing the latest tests & equipment, we continue to focus on improving the diagnosis of TB so that we can provide clinicians with the best tools for identifying effective treatments for their patients," she further added
Redcliffe Labs provides diagnostics with a comprehensive portfolio approach, both with routine and specialized test menus, with advanced testing labs all over India. Its digital-first approach with on-demand 1-hour home collection and same-day reporting is disrupting the way diagnostics is delivered today and is thus the fastest growing in India.
The company has served over 3 million Indians and processes over 250K+ test parameters per day. The test portfolio is very broad, including routine pathology tests, advanced genetic screening, and research-based DNA tests in reproductive health, cancer, and wellness/fitness. The easy-to-interpret smart reports provide key health checkpoints, which can help diagnose and treat chronic and acute diseases on time. All the Labs at Redcliffe are enrolled in external quality assurance programs and follow the guidelines of NABL and CAP.
For more information, please visit https://redcliffelabs.com/.