Cosmo Foundation Organised a One-Day Vaccination Drive for the People of Delhi
New Delhi, 19th August 2021: Cosmo Foundation, A Community Outreach of Cosmo Films Ltd., organised another vaccination drive as a part of their Vaccination series at Sanjay Camp, Sewa Bharti, Sewa Kendra, Chanakyapuri, New Delhi on August 18 2021 in association with National Service Scheme (NSS) of Sri Venkateswara College, South Campus, Delhi University & Jullundhur Motor Agency (Delhi) Ltd.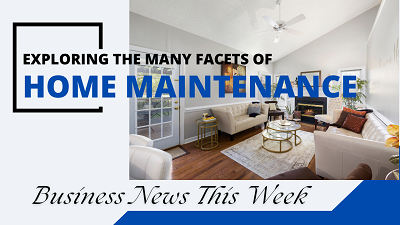 The CSR arm led by Mrs. Yamini Jaipuria has organized a couple of vaccination drives in the past for Delhi police personnel & their families and for the common people of Delhi. A total of 1000 people were inoculated with Covishield vaccine against Covid-19 in the previous drive.
Inaugurated by Dr.Punam Sood, Program Officer, Sri Venkateswara College, South Campus, Delhi University and Mr. Manish Rohilla & Mr. Mudit Hans, Vice President (NSS) South Campus, Delhi University.
Talking about the drive, Mrs. Yamini Jaipuria, Managing Trustee, Cosmo Foundation, said that Covid-19 has taken millions of lives till now and vaccination is the only solution to make our country Covid free. "We are aiming to vaccinate as many people as we can to fight against this deadly virus. Hopefully, with people's cooperation and our hard work we can overcome this pandemic soon and get back to our normal lives again," she added.
"We are delighted to join hands with the Cosmo Foundation for a good cause. We cannot fight this pandemic alone and thus we need support from corporations like the Cosmo Foundation. We can not really predict what will happen 2-3 months from now but we really need to be prepared and get everyone vaccinated. Together we can overcome this pandemic one day," said Dr. Punam Sood, Program Officer, Sri Venkateswara College, South Campus, Delhi University.
With an aim to be a helping hand for the people of the society in the time of the pandemic, Cosmo Foundation used its wide network to facilitate people with necessary help in several locations in India. Since the beginning of the pandemic, Cosmo Foundation has worked tirelessly for the community and touched more than 3,50,000 live from the initiatives at large with medical supplies, distribution of cooked meals, grocery kits, hygiene kits & safety equipments, running awareness campaigns, providing pre & post COVID guidance, counselling & behavior change, and so on. Along with all this, Cosmo Foundation also focused on children's education and put huge efforts to engage rural children in the educational process on digital platforms.
During the lockdown period when the migrants were finding it difficult to head back to their respective hometowns, Cosmo Foundation came forward and arranged for 25 buses in New Delhi to safely transport the migrants back to their homes in Uttar Pradesh. Prioritising people's health and looking at the severe weather conditions, Cosmo Foundation has distributed more than 2,150 blankets in the past 1 year. Cosmo Foundation also felicitated front line warriors – police and health workers in Karjan and Delhi for risking their lives to save others on the auspicious occasions of Diwali and Rakshabandhan through greeting cards, masks and sanitizers and Rakhi.