After four failed IUI and 2 failed IVF Cycles, a 30-Year-Old woman could fulfil her dream of motherhood
A team headed by Dr. Karishma Dafle, Fertility Consultant, Nova IVF Fertility, Pune, successfully helped a 30-Year-Old Woman to fulfil her dream of becoming a mother after four failed IUI and 2 failed IVF Cycles and battling conditions such as a severe form of endometriosis and Adenomyosis. The woman is a proud mother to healthy twins now.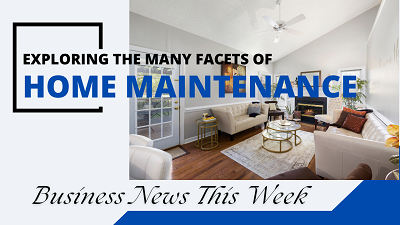 Mrs. Arti Singh (name changed) and her husband Rahul Singh (name changed) tied the knot in 2012 and are doctors from Pune. After completing one year of marriage, the couple failed to conceive naturally and decided to investigate and find out about endometriosis. They opted for intrauterine insemination (IUI), a type of artificial insemination procedure for treating infertility. The couple was disheartened as they couldn't achieve pregnancy. After four failed IUI cycles, the couple was desperate to have a child and were trying various methods, the couple didn't succeed. They were referred to Nova IVF Fertility, Pune wherein their dream was fulfilled, and they gave birth to healthy twins in 2021.
Dr. Karishma Dafle, Fertility Consultant, Nova IVF Fertility, Pune, "Arti was 28, and her husband was around 29 when she first visited the clinic in 2018 with the history of four failed IUI cycles. The couple was married for four years and wished to have a baby. On examining her, a blood test and ultrasound revealed the patient had an endometriotic cyst of 3cms in the left ovary and her uterus was enlarged. Given her failed IUI cycles, an endometriosis diagnosis, the patient was advised to go for an in vitro fertilization (IVF) treatment. IVF means fertilizing eggs by sperm outside the body. In the first IVF cycle, no embryos were formed reason being poor egg quality. Then, a repeat IVF cycle was done after weight reduction by improving her eating habits."
Dr. Dafle added, "To her dismay, though 2 good embryos were there, the endometriotic cyst became 5 cms in size, and the uterus was enlarged too. She had severe dysmenorrhoea a condition with painful periods. We further examined where she was diagnosed with Adenomyosis, a condition where cells from the uterus lining grow into the uterus muscle causing painful menses."
The patient underwent Laparoscopic Adenomyomectomy along with endometriotic cyst excision. Adenomyomectomy is a major surgery wherein the enlarged part of the uterus is removed. The surgery was done in 2019 and 6 months later the embryos were successfully transplanted.
However, the patient had a miscarriage at 8 weeks because of a covid infection and high fever. When she was 30, a repeated IVF was done and 2 embryos were transferred. The patient conceived and gave birth to twin babies in June 2021. The babies were 2 and 2.1 kg respectively. Both mother and babies were doing fine at the time of discharge.
"After our marriage, we were elated to start our family. Unfortunately, I had severe endometriosis with symptoms like menstrual cramps, heavy menstrual flow, and painful intercourse. On consulting an expert, we came to know about infertility, and our world turned upside-down. We thought that we would never be able to conceive but IUI gave us some hope. We were disheartened after four failed IUI cycles. I would cry to myself and become sad when I saw the other small babies with their mothers. I have always wanted to have my child, and it was painful for me. I felt ashamed, guilty, embarrassed, anxious, depressed, stressed, and frustrated. I stopped socializing, meeting friends, and attending gatherings. The failing IUI cycles hurt my self-esteem. Finally, there was a ray of hope when we approached Nova IVF Fertility. I thank Dr. Dafle for helping me to achieve pregnancy even after facing complications. We are parents to healthy twin babies now via an IVF treatment. IVF is a boon for couples like us, who want to become pregnant successfully. Any underlying condition causing infertility needs to be addressed on time" concluded Arti.